Mae Hong Son Loop (Scooter Trip)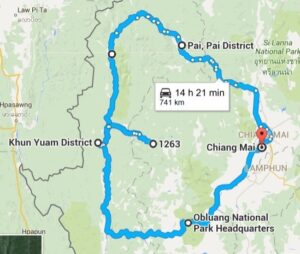 Chiang Mai> Pai> Mae Hong Son > Khun Yuam > Ob Luang > Chiang Mai
A trip on my Yamaha Fino 115cc, which sadly had a bad ending (serious motorcycle accident).
You can read about that here, but for the purpose of this trip report i will leave the details of the accident out.
You will notice the map is not a neat loop. That's because it was on the 1263 that the accident happened, and there was a turn back to Khun Yuam Hospital.
Anyway…. this trip had planned to be a 3 day, 2 night trip, but i think was 3 or 4 (or 5!) nights due to the accident.
FULL DETAILED GUIDE TO MAE HONG SON LOOP HERE
Day 1:
Chiang Mai to Pai (non-stop, except for a stop-in at  32 Coffee Hill). Checked into a resort called PaiLanna Which was ok, if i recall, but a little chilly and the beds were hard. This was the scene outside in the morning.
Brr!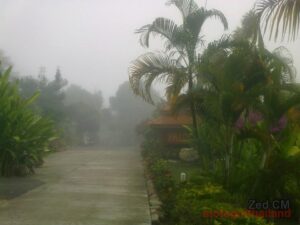 Day 2:
After a bit of a look around Pai (which at that time was nowhere close to as popular as it is now. It still had a hippy vibe, but it felt much less touristy), checked out of the accommodation and headed off towards Mae Hong Son, planning to stop at Fish Cave on the way.
I really loved Fish Cave. It felt like something out of avatar: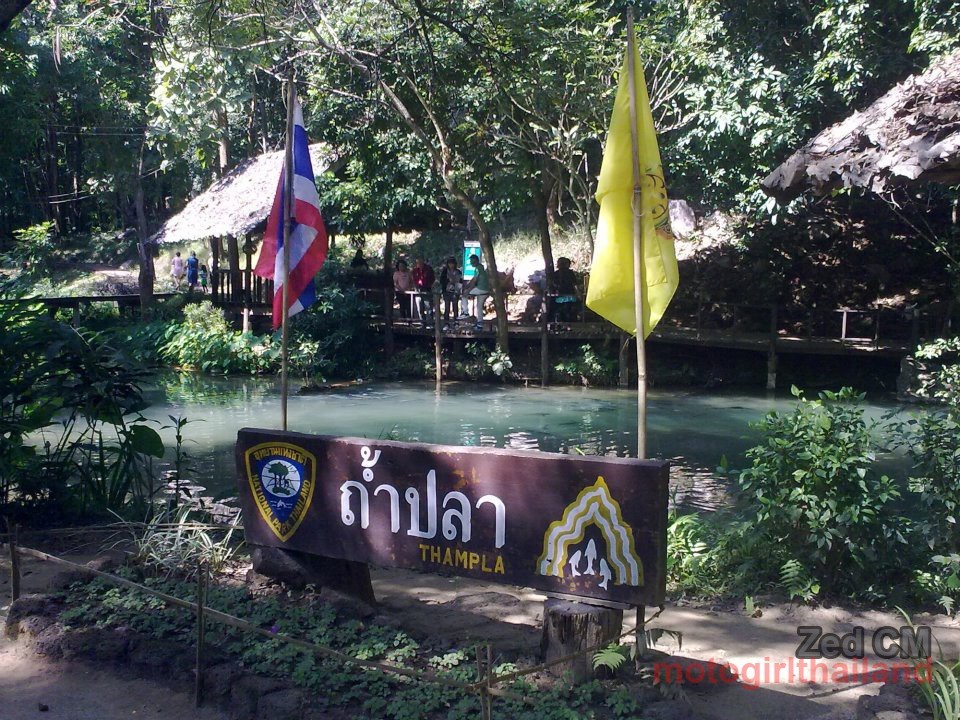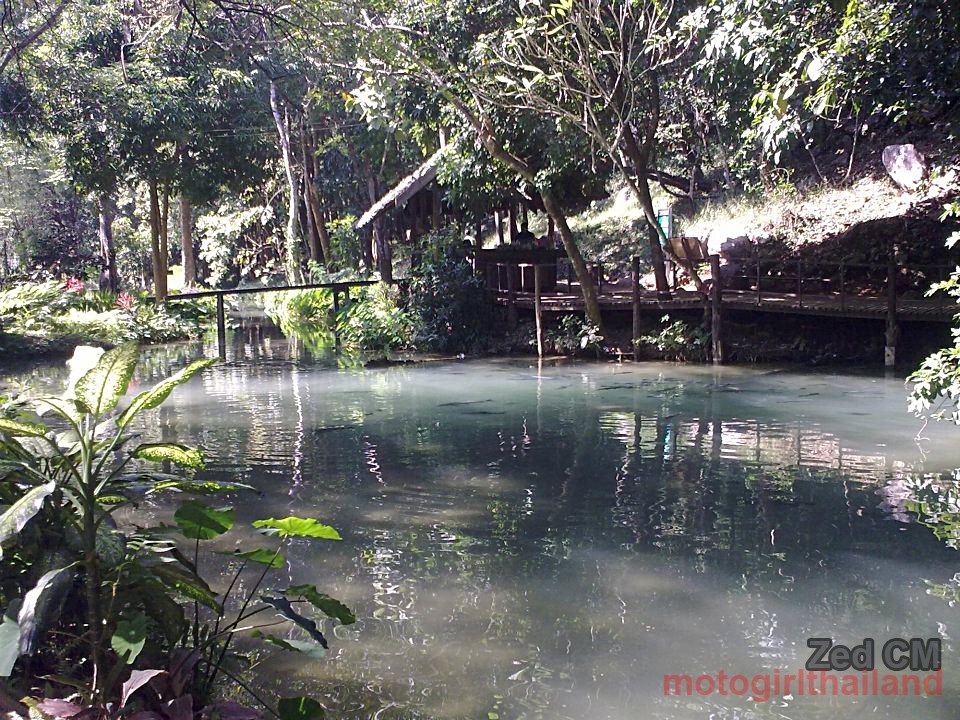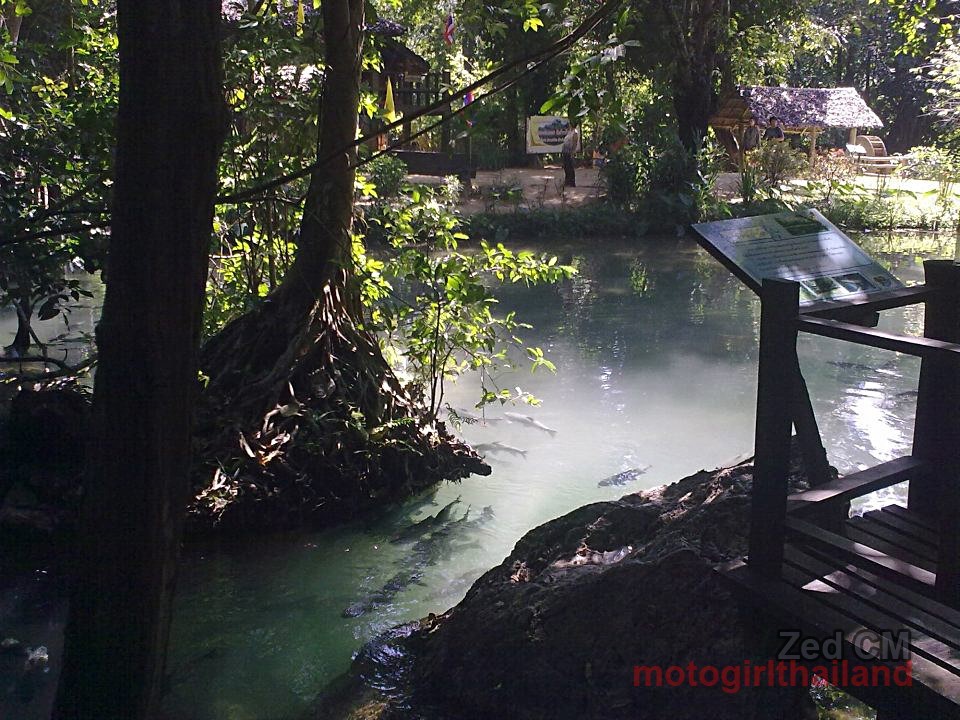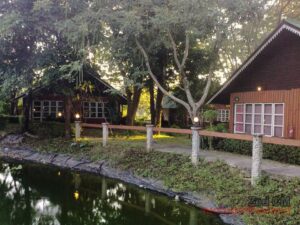 Next stop Mae Hong Son and I was lucky with the accommodation (which I hadn't pre-booked and it was high season). I went looking around and found a big hotel. When I inquired about the price and said it was too pricey (in a nice way, in Thai), the lady at the desk told me to wait a moment. She got on a walkie-talkie and then when she came off it she said she had something to show me for (i think) 400 baht (im sorry, i don't quite recall). Anyway, someone came and led around to the back of the hotel..which was under development, but STUNNING! The accommodation was a beautiful bungalow that was next to a man-made lake area. Accepted the room and was happy as could be.
Thankfully the room also had a bath, for to be honest i was aching. I suffered terrible pain in my kidneys from all the bouncing around on a bike that is like a brick to ride. Since then i often wear a kidney belt on long rides and that has really helped the issue ten-fold.
Had a quick look around MHS and then headed to bed early. To be honest my concussion from the accident has kind of wiped out most of my memories of this day..so i don't have a lot to share.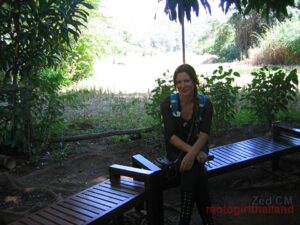 Day 3:
Found out that a friend from Chiang Mai was planning on staying a night at Khun Yuam (taking his family to see the famous Sunflower Festival at Bua Tong), so ended up heading that way and staying an unplanned extra night in Khun Yuam. I really dont remember much sadly. I remember having dinner with them, but that's about it.
Day 4:
My friend had told of the lovely sunflowers via route 1263, although warned the road was very pot-holey. So, changing plans (unfortunately), i headed down route 1263 instead of the established MHS loop route. It was indeed extremely pot-holey and lots of gravel (this has now been resurfaced, as i retraced my trip 4 years later, which you can read here). Unfortunately around an hour or so into the route, i crashed. I was wearing an open faced helmet and no gloves. My face and hands took damage. You can read about this accident here. I was concussed. Luckily a kind Thai couple picked me up and drove me back to Khun Yuam hospital…and a pickup truck took my bike back along to the hospital too. I had good Karma that day, even though unlucky to have the accident in the first place. I was lucky too in that on the whole 1263 route there were not many vehicles at all. So to have two vehicles pass within moments (im guessing moments) of my accident, felt nothing short of miraculous. So i spent another night (or two) in Khun Yuam.
I was not riding solo on this trip and so i decided to load myself up on strong painkillers and wrap up my face (which was already bandaged), and brave being a pillion back to Chiang Mai via Mae Sariang. Stopped to rest at Ob Luang and was grateful for the long tall trees which seemed to offer some kind of protection over me as i lay beneath them. I hold a warm feeling to this day at that stretch of road and trees. This pillion trip was a lesson in mind-over-matter, for I said nothing, but i was in horrific pain. Each bump sent waves of searing pain through my body and face. It felt like days passed, rather than hours. I also had a lot of thinking time and kept replaying the hospital and the small flashbacks i had. Trying to recall the actual accident, which i couldn't. I was also extremely sorrowful and didn't know how bad a mess my face was in or what the outcome would be damage and scar-wise. Not an easy trip….
However, the trip itself is quite wonderful..and the MHS loop is very enjoyable.