MOTO LOOP: The Mae Hong Son Loop
Whether on a scooter or a bigger bike, here is the Zed CM layman's guide to the Mae Hong Son loop
Clockwise or Counter-clockwise, the choice is yours. To keep this guide simple, this guide will be based on clockwise.
(Clockwise is useful for those riding the loop for the first time for several reasons; Firstly, the classic route clockwise is easier than anti-clockwise and can help you judge the territory. Secondly, Pai is a fun place to end the last stop of your trip,

in my opinion.

) 
*UPDATE* 2019 – There is an alternative route to the R1095 Pai/Chiang Mai part of the route. The Wat Chan route is now totally resurfaced and can be taken as a quieter alternative to the main R1095. However the route will take longer. Details HERE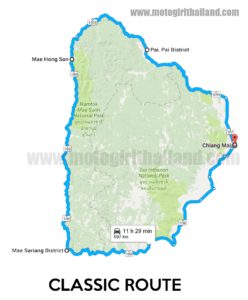 CLASSIC ROUTE: (google map link)
From Chiang Mai city, head south on route 108 and continue on towards Mae Sariang. This section of the road is really just highway and not so scenic, but at approx 100km (when you enter into the National Park area of Ob Luang), it gets pretty. Ob Luang is an interesting stop off (or day trip) in itself. (You can read detailed info on Ob Luang HERE.)
(*NOTE* Doi Inthanon* – At approximately 60km on the 108 route you will see route 1009 on the right. Here you can take a detour to Doi Inthanon (the highest mountain in Thailand). The road signs are clearly marked if you wish to take in this famous National Park and View.
Otherwise carry straight on.
(info on Doi Inthanon HERE)).
From Ob Luang keeping riding on the 108 to Mae Sariang.

At Mae Sariang I recommend stopping in at Above The Sea guesthouse if you need a quick pit stop and food. The guesthouse serves food all day (and has accommodation, if you decide to stop for the night).
From Mae Sariang continue on the 108 to Mae Hong Son (approx 160km). I personally prefer to ride non-stop at this point, but you can always stop off at Khun Yuam if you need to. Not exactly my favorite town due to a bad experience at the hospital there following an accident, but a place to keep in mind if you need to stop off.
Mae Hong Son
Mae Hong Son is a wonderful town in my opinion and worth an overnight stay. The town has a tranquil vibe and in the evening the temple is beautifully lit, casting glittery reflections on the peaceful Jong Kham lake. As the sun goes down the lake area becomes surrounded by stalls, selling trinkets, souvenirs and food items. The food at the market is really quite good, and unlike Chiang Mai (where the night markets are usually packed full of people), the night market at Mae Hong Son is easy to walk around. (More info on Mae Hong Son HERE <–Coming soon!)
Mae Hong Son to Pai.

This is a great section of road which takes you through some breathtaking scenery. It can even get quite misty in some sections, as the video above shows (which was around 9:30am.)
This mist disappeared almost as soon as it began! Was just the mountain elevation.
I remember my helmet misting up and wishing I had windscreen wipers!
RECOMMENDED STOP OFFS
Thampla National Park


My first recommended stop is just a few km outside of Mae Hong Son. Thampla National Park. In particular the stunning "Fish Cave" within it. The name is a tad misleading as there really isn't much of a cave where the fish congregate (more of a rock face), but within is a stunning ethereal looking lagoon filled with giant fish. (The main species being Neolissochilus Stracheyi, Soro Brook Carp and Cyprinidae). It honestly looks like something out of a movie. Think Avatar. Worth a visit.
Within the park is also a waterfalls and caves.
The entry fee for foreigners is 100baht.
Soppong

Just over half way to Pai (approximately 65km) you will come across the sleepy town of Soppong.
Soppong River Inn is a good stop off point if you need a pick-me-up coffee break or food stop. They have rooms available also, if you prefer to stop for the night or plan on trekking in the area.
There is also a rather interesting farmers market every Tuesday. An old style market where hilltribe customers and farmers (many with thanaka powder on their faces) come to buy and sell goods. Items for sale include bags of fermented tea-leaves, dried fermented soya bean paste, and thanaka bark. There are also stalls selling food dishes such as Burmese-style noodles and Northern Khao Soi.
Expect to see traditional Shan, Karen, Black and Red Lahu tribes, and the occasion Hmong. You may also see local Lisu browsing the market too.
Tham Lod Cave

Just a short distance from Sappong you can make a detour to Tham Lod Cave. Tham Lod Cave is a cave system with a length of 1,666 meters which is filled with stalactites and stalagmites and interesting rock formations. When you arrive at the cave you need to pay an entry fee of 100 baht, which includes the services of a guide. For a further 400 baht you can take a raft trip through the cave (recommended).
Keep in mind that the cave has steep stairs and upwards climbs, so it is best to wear proper footwear (and have a reasonable fitness level).
Kiew Lom Viewpoint

Continuing on from Soppong for a further 30km you will come to Kiew-Lom Viewpoint, the highest mountain viewpoint. This area has some great viewpoints and breathtaking views (although can be obscured at times by cloud cover). There are a few hilltribe souvenirs shops lining the roadside and you can have the opportunity to have your photo taken with the young children (they will expect a tip for posing). There is a nice little coffee shop/stall here also, if you need a refreshing drink or a caffeine surge.
From here you ride 25km and will hit the town of Pai. Hippy trippy Pai.
Pai

The town of Pai has a real hippy vibe to it and attracts lots of visitors. It used to have a more sleepy vibe to it, but in recent years has gained popularity, particularly among young backpackers. I have a detailed post on Pai and what to do there, HERE)
Pai back to Chiang Mai.
On the last leg of this trip the 1095 road takes a super twisty turn. My personal favorite section of the loop for riding. Some nice stop off points along the way and I have a detailed guide HERE. However, the guide is from Chiang Mai to Pai, so do it in reverse 😉 

*Tip* There is a fab twisty section of this road that is great for a photo op (see above photo) as well as a great viewpoint. Location HERE
ALTERNATIVE ROUTES
If you prefer a twistier route than the sweeping curves from Chiang Mai to Mae Sariang, then there are a few alternative options.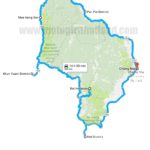 Option 1: Via Ob Luang (google map link)
This route is my least favorite of the two alternatives (only because it is less twisty than the other options), but does take in Ob Luang. For this route you take a right turn onto the 1088 just after Ob Luang and will take you past a turnoff for Doi Inthanon and past the famous sunflower route turnoff (the 4009) and out at Khun Yuam.
The sunflowers (which are actually Mexican marigolds) spread over an area of 400 hectares in the forest of Bua Tong and bloom during November and December are a popular sight for tourists.
The road itself has been resurfaced in recent years so is in good condition with just a few minor bumps and dips on the way.
Option 2: Via Mae Chaem (google map link)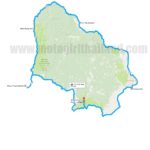 (additional part of the Mae Wang Loop)
Similar to option 2 in how beautiful, scenic and twisty this route is.
I will update later with info on this road section when i write up the Mae Wang Loop guide.
Option 3: Via Mae Wang (google map link)
(part of the Mae Wang Loop)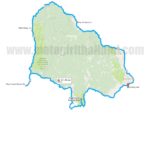 A beautiful, scenic and twisty route that takes you through the district of Mae Wang.
The route takes you past an elephant camp and up through some mountain routes with great views on a clear day.
I will be doing a write up on Mae Wang (and the Chiang Mai – Mae Wang loop) at a later date.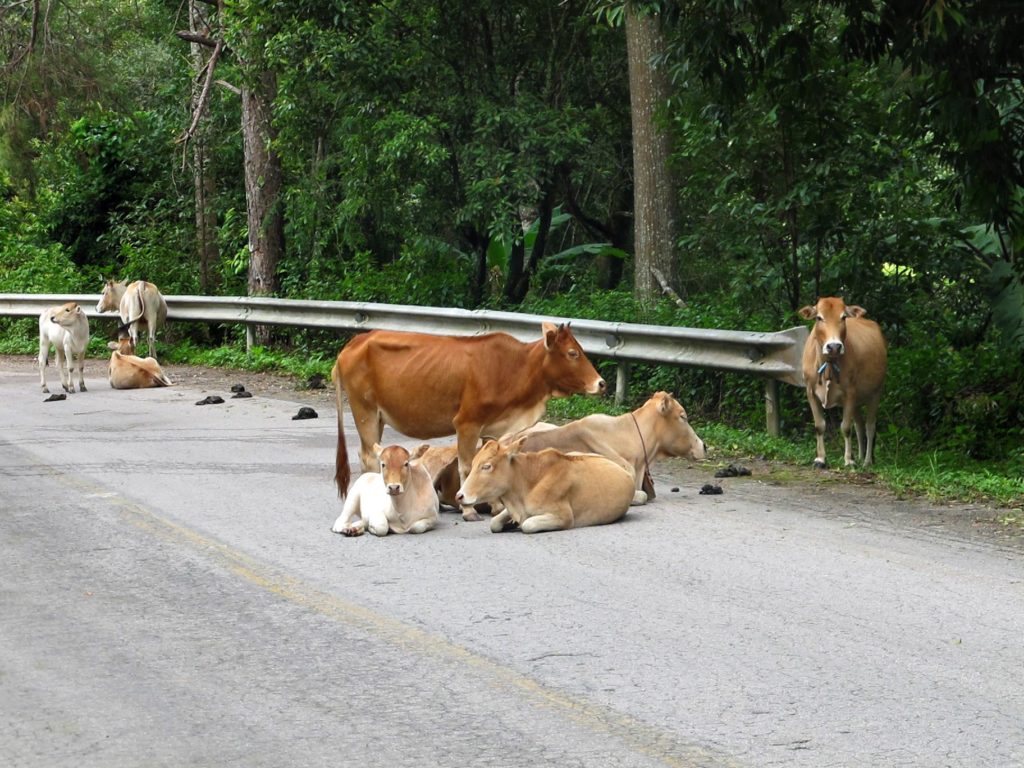 Cows on the 1095 from Pai to Chiang Mai. A very typical occurrence..so watch out for them!
How was this guide for you? Useful or not?
Let me know in the comments! 😀
*IMPORTANT RECOMMENDATION* Take water, wear a helmet, wear protective clothing, take a mobile phone, have a license, have insurance!