*MOTO EVENT* – REAL CUSTOM BIKER SHOW 2014
*A short write-up on and video on the Real Custom Biker Show 2014*
On Saturday 13th December 2014, the 700 Year Stadium hosted yet another fab Real Custom Biker Show, the 4th annual event of it's kind here in Chiang Mai, Thailand.
This event attracts visitors from all over Thailand, as well as internationally, with the roads filling up with stunning and unusual custom bikes. Costing 200 baht a ticket the event ran from 3pm until midnight, which includes plenty of interesting stalls including the expected ones, such as Triumph, KTM and Harley Davidson Motorcycles (with the obligatory girls in heels). Plenty of accessory and apparel shops where you can do some bargaining, and food and drink stalls around a large setting area where you can enjoy events and live music.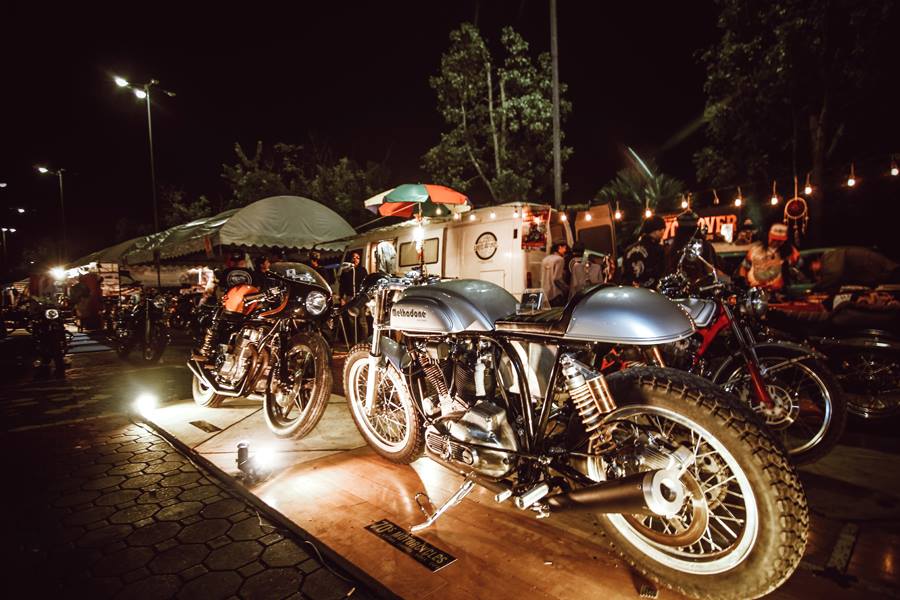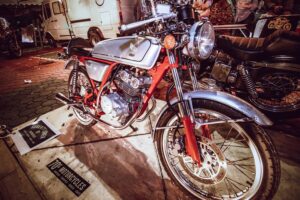 One of the most interesting aspects of this show for me is the car park, which fills up with visitors bikes, some of which are really quite special (which you can see some of in the video link below).
Lots of bikes, lots of people, lots of "pretties" (p.s. its time we girls got something for us in that department ;)), and lots of smiling faces. I had a great one this year and enjoyed seeing many kinds of bikes.
Talking of "pretties" (the glamour girls in heels), a friend and I took an opportunity to dance with them, which you can see later on in this video. Hope you enjoy! 🙂
 Looking forward to the next one!
Have you been to any of the biker events here in Chiang Mai?
Or elsewhere?
Comment below! 😀