Amazing Weekend Music Festival Ride!

A fantastic two day ride with the purpose of visiting the first ever Chiang Khong Music Festival in Chiang Khong, along the Thai/Laos border. This ride took in many wonderful back roads and stunning misty mountain views. A truly perfect ride to a great event!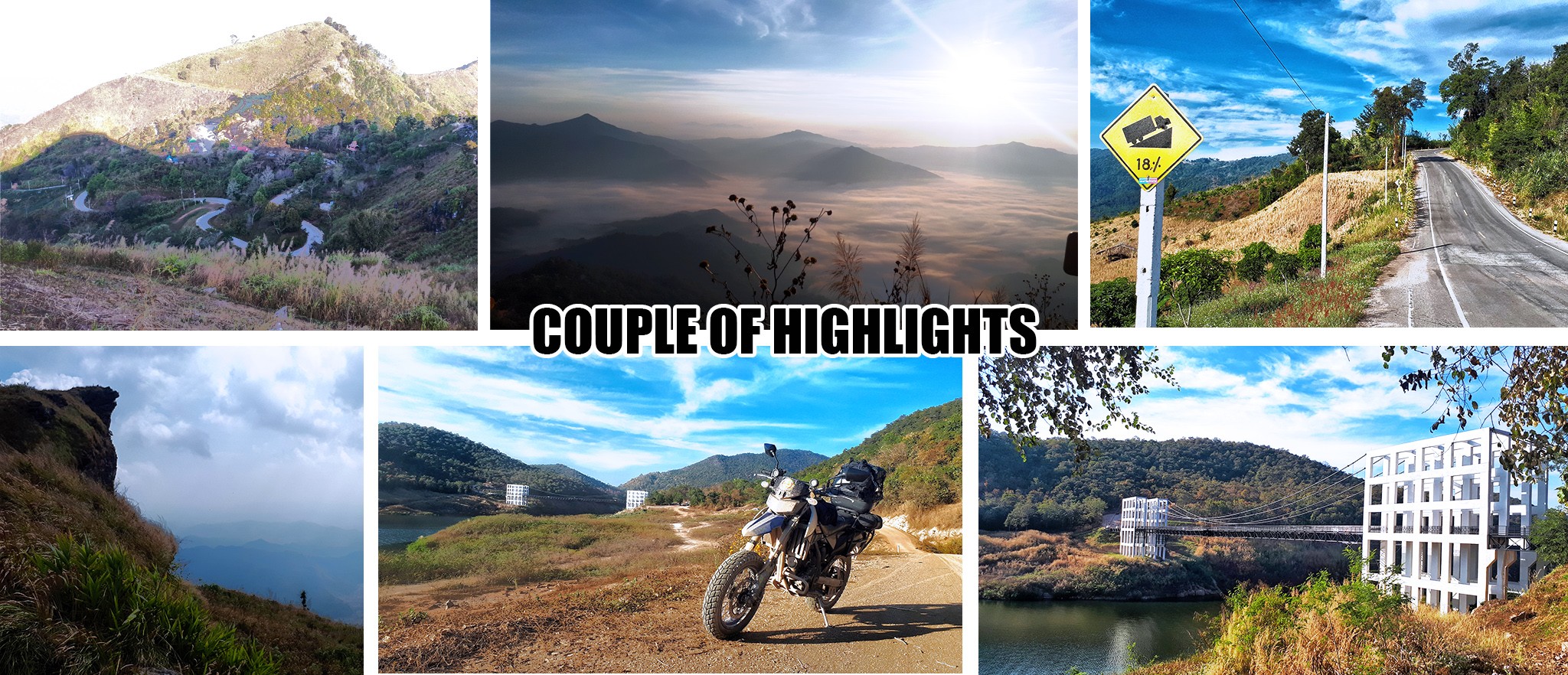 Day 1: Chiang Mai to Chiang Khong (Google Map)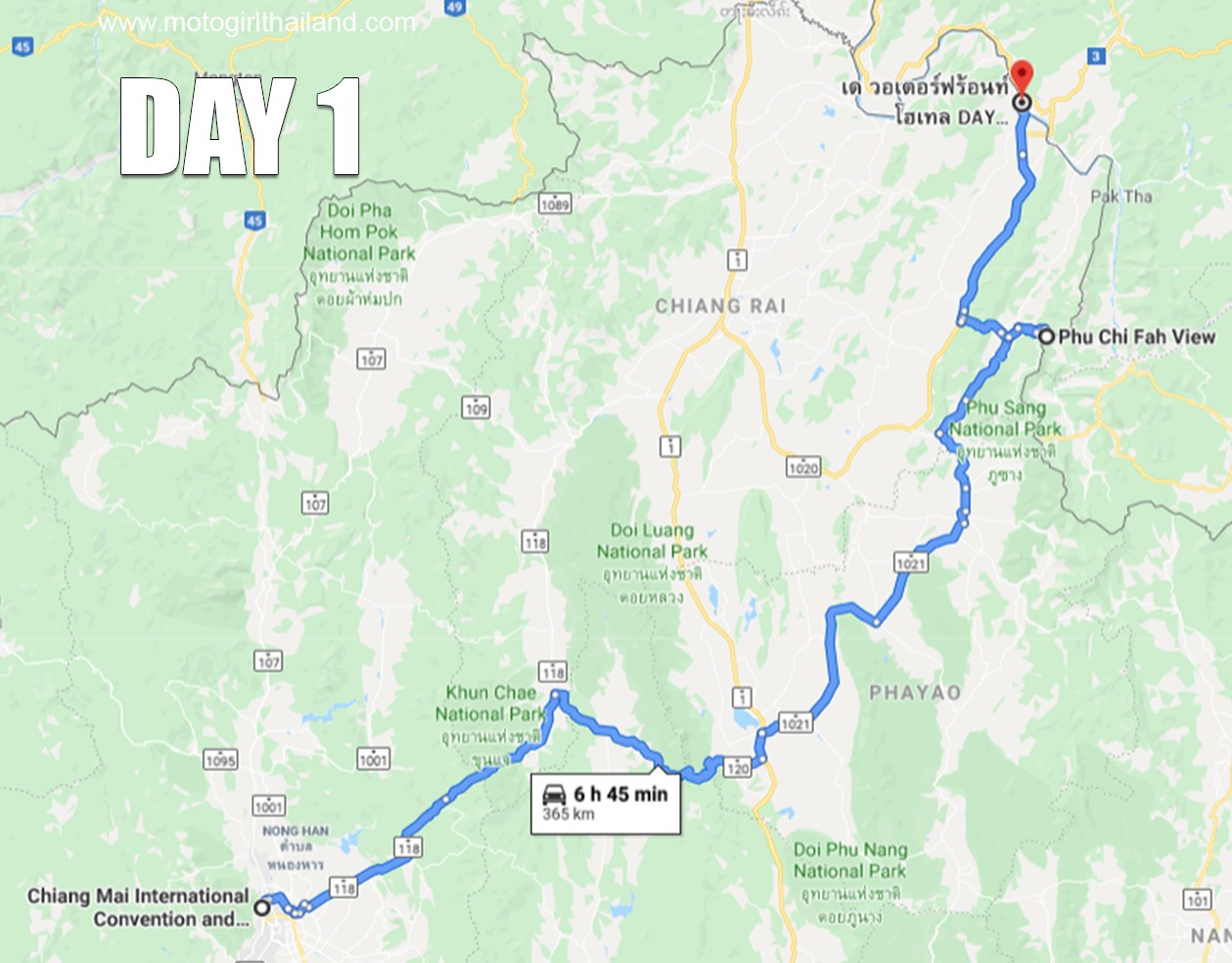 Having packed the night before it was a quick set off for me at 6am (with it still being surprisingly dark). I planned to get into Chiang Khong in the early afternoon, (to give myself time to relax before the music festival), so I headed straight up the dreaded main R118 (which is still under major construction).
Heading out early meant I would get through the worst of the roadworks without heavy congested traffic kicking up dirt and dust. It was a good plan and I was able to record the construction process whilst riding (see video below).
Verdict: much much better than I was expecting, with long stretches of resurfaced road. However, the route still has dirt sections (mainly firm bedrock, but some mushy areas at the end) plus some sections are very narrow, meaning traffic will bottleneck badly. The route was ok for my bike (Dtracker 250 with dual sports tires), but other bikes and riders may find it slippery. Depends too on whether the water trucks have been out or not.
Conclusion: for the most part the route is still best avoided, but if you need/wish to take the route, then better to try ride it during off-peak periods, as I did.
By the time I came out of the roadworks I was actually feeling very chilly. The wind chill factor had my hands shaking and my teeth chattering. Thankfully the Mae Kachan Hot Spring Geyser is not too far from here, which I normally stop at to get a coffee and a foot soak.
My usual spot at the Geyser is at Nice One Coffee, which is next to the "Angkor What?" of the North (photo from a couple of years ago):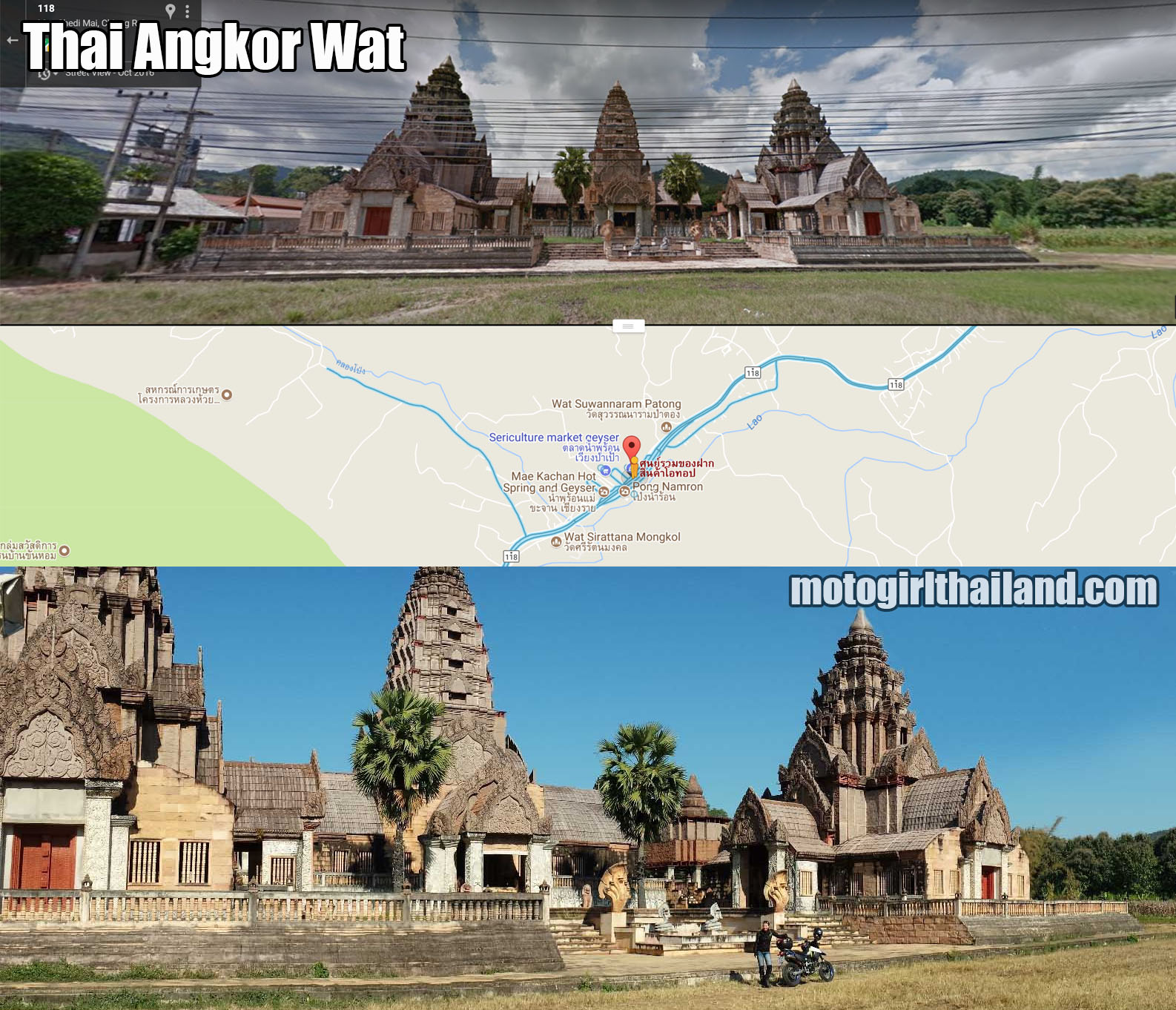 ..but as I was riding along, I spotted a brand new hot spring complex just prior to my usual spot, so pulled in to take a look. The complex was so new that only one place had a hot springs running into the trough area, and so new that the toilet sinks still had stickers on. This setup also had a 5 baht slot machine toilet entry, rather than attendants taking money. There was also one giant building set to become a gem shop.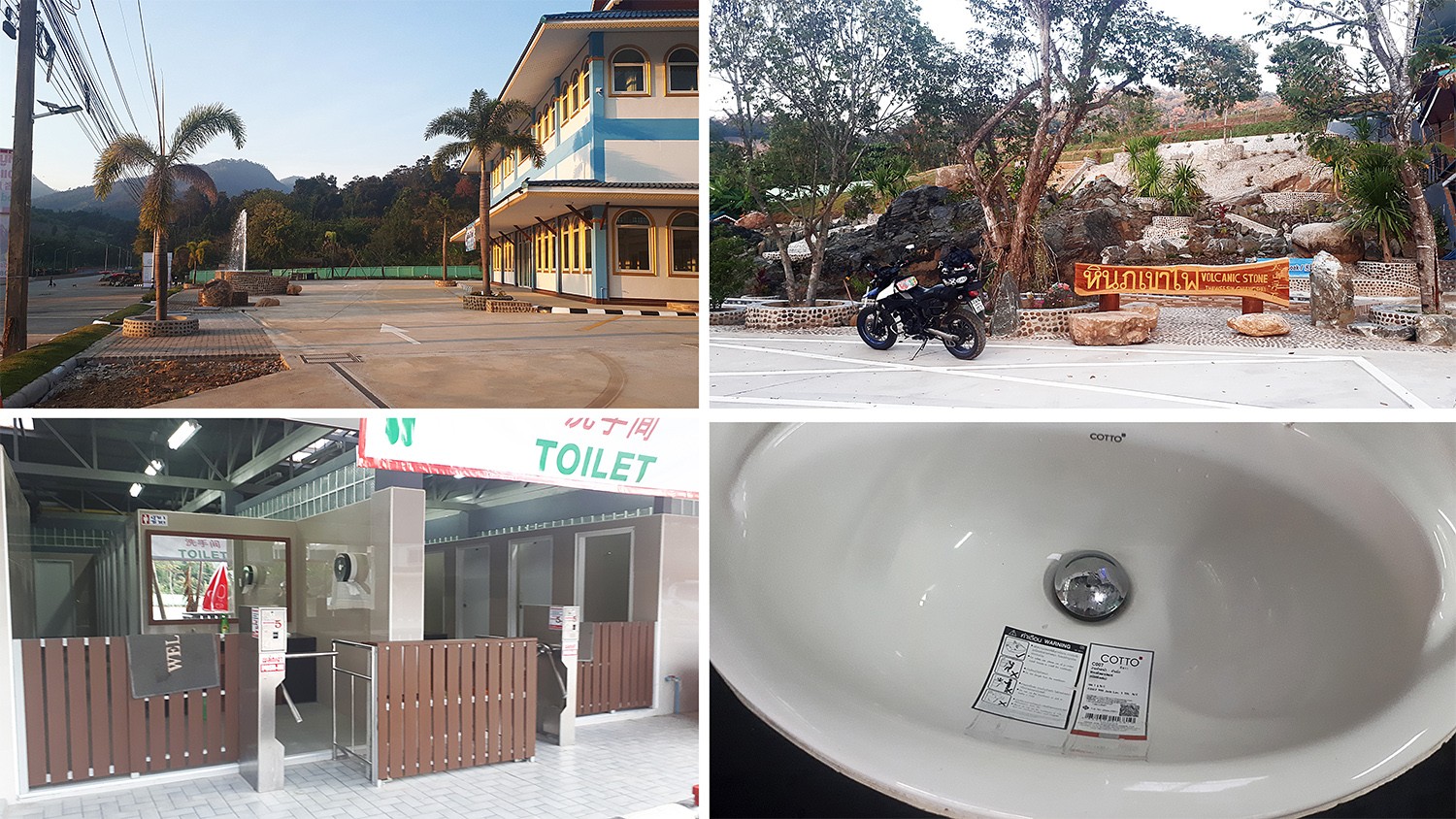 I had a coffee at the small coffee shop and soaked my hands in the hot spring trough to get feeling back. Seemed to be just one man and his family attending to the whole complex at the moment.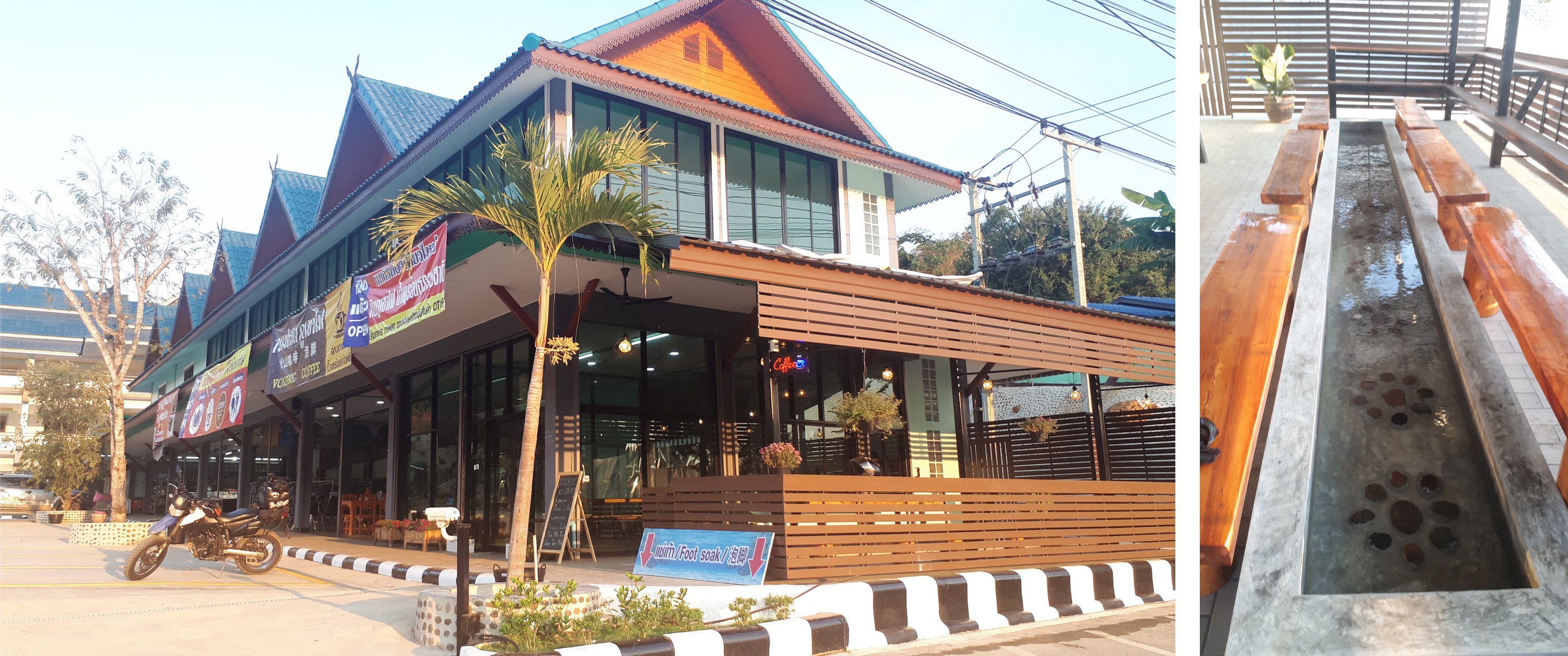 After my coffee I rode on, stopping briefly at the Khruba Siwichai statue.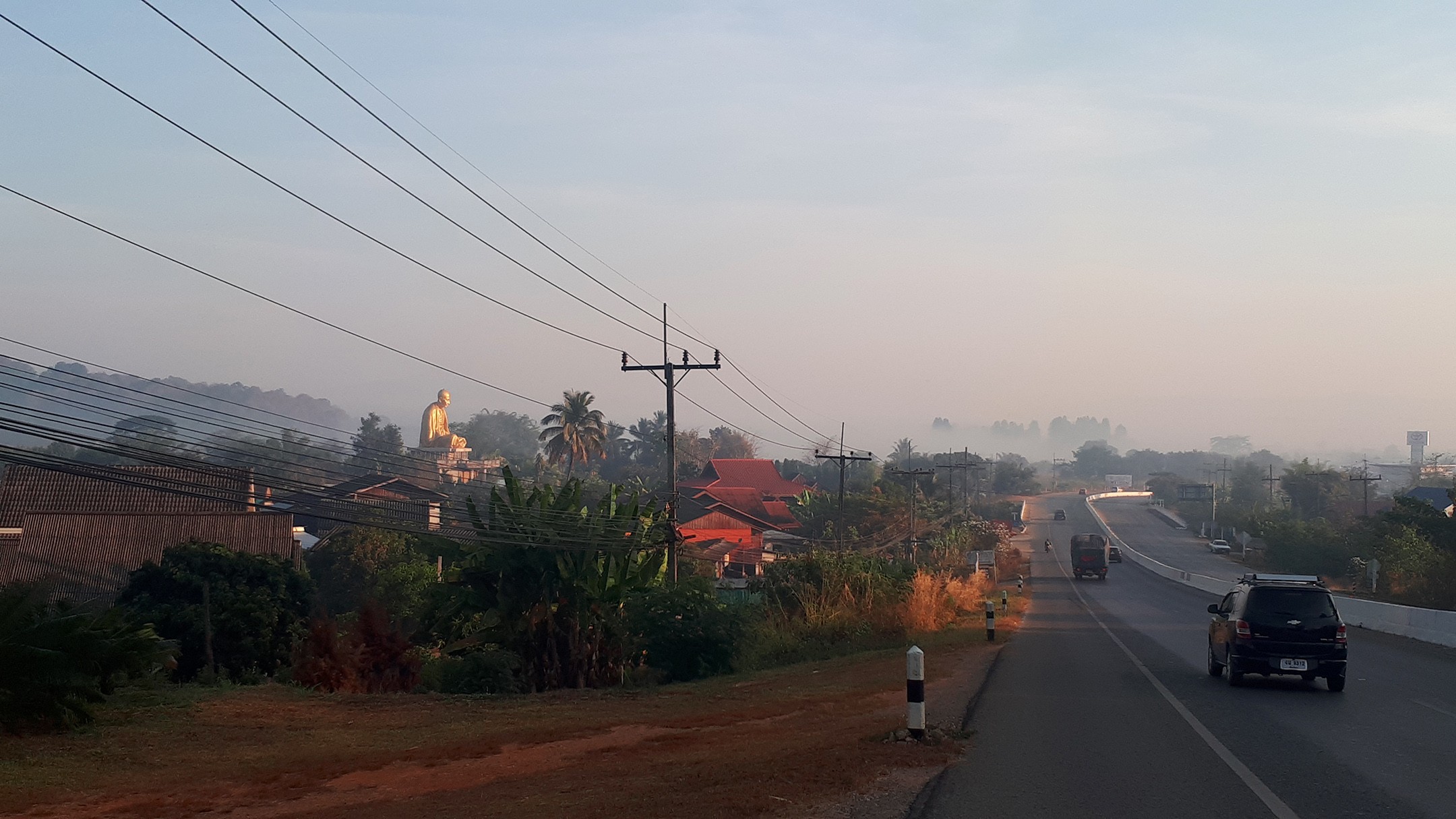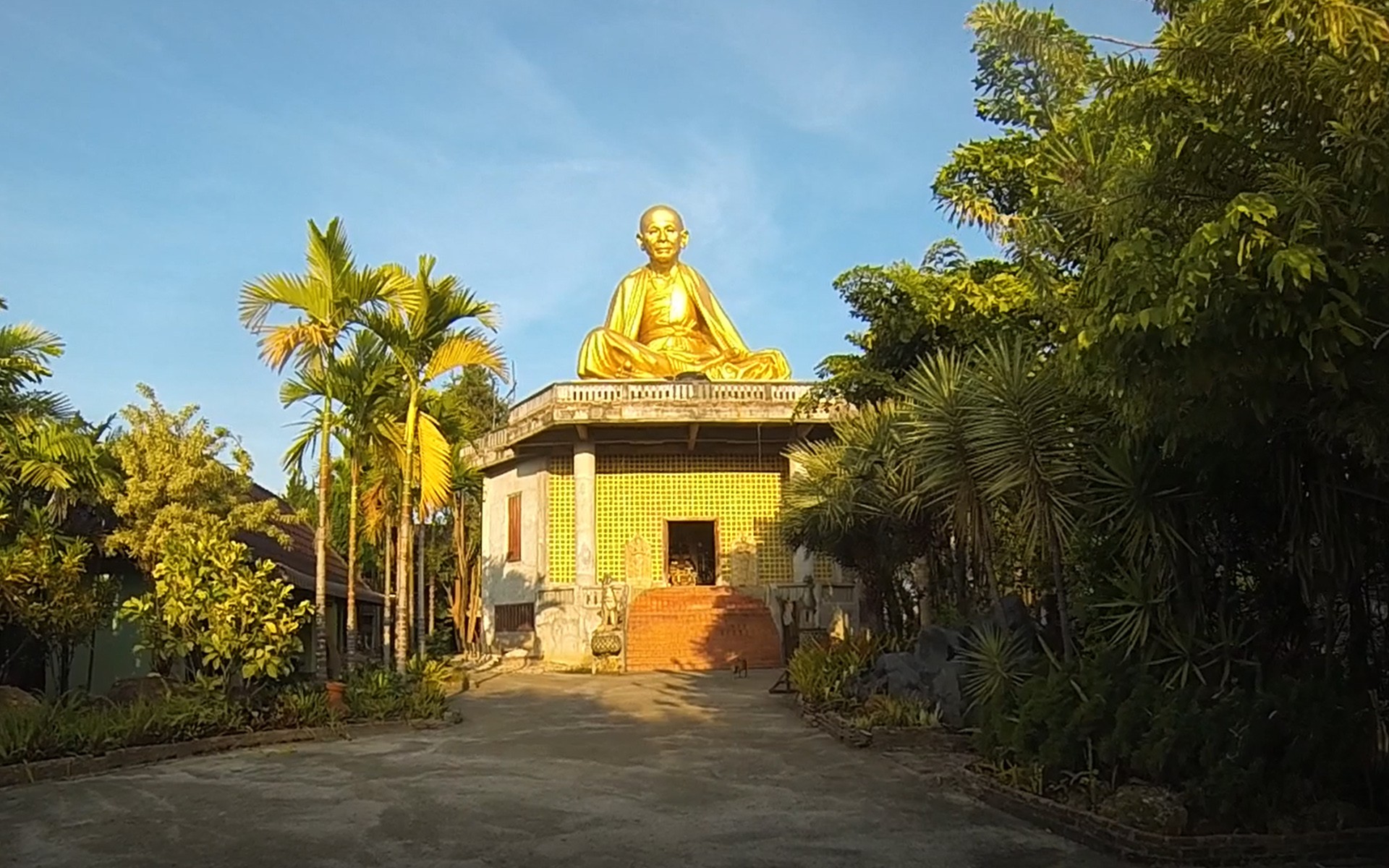 A few KM up from the statue I took the right turn onto to R120 to Phayao, stopping at the dinosaur viewpoint on the way.
I didn't stop in at Phayao Lake, heading straight for Phu Chi Fa instead, via the 1021 over to Phu Sang National Park, which is when the route becomes wonderful.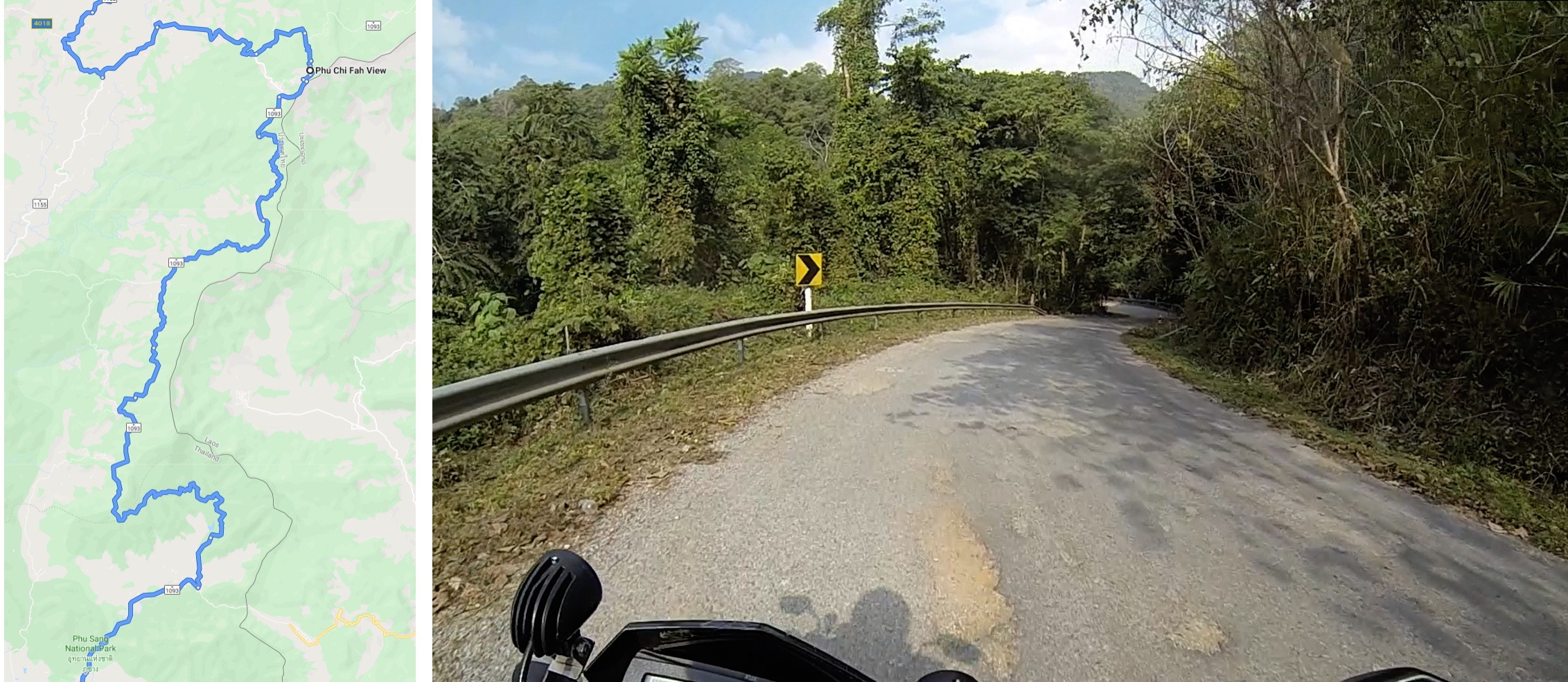 I reached Phu Chi Fa at 11am, so I made pretty good time on my 250. I headed straight to the peak, which really is quite a workout on the craggy 760 meter hike, but the reward at the end is very much worth it.
It seems I was also lucky with timing, for as I came down the viewpoint six large minivans packed with people turned up! I had planned to stop at the bottom of the viewpoint and have a hot drink, but with all the people buzzing around I decided to hop straight on the bike and head to Chiang Khong.
I arrived at Chiang Khong at around 1:30pm and went straight to my hotel (the Chiang Khong Day Waterfront Hotel), where I had a simple but comfortable room, with a Mekong view.
A little earlier, on my last fuel stop, I bumped into Kevin from DartAsia Tours (Ducati Tours in the region) I had previously ridden one of his bikes in muddy wet Chiang Dao on a promotional photo shoot. Write up HERE.
There were actually a good number of bikers heading to the festival or already in Chiang Khong. The festival was the concept of well-known rider Mr David Unkovich (Gt.Rider.com), so many friends planned to ride up and support the event. Plus, there is great riding to be had in the area.
After cleaning myself up at the hotel I took a bit of a walk around, but as with most small town life, there wasn't so much going on.  I rested for a bit then at around 5pm I headed out again in order to see the opening of the festival. As luck would have it the timing was perfect, because as I literally just stepped out of my hotel there was David on his bike at this quiet little side street! Lucky me was able to bag a pillion ride on the back of his bike and enjoy a backseat tour of charming Chiang Khong.
As for the festival itself, it really started buzzing a few hours later. Lots of great music and the people of Chiang Khong put together some great little stalls selling food and drinks. Well done David and Chiang Khong for all your work in getting the festival off the ground!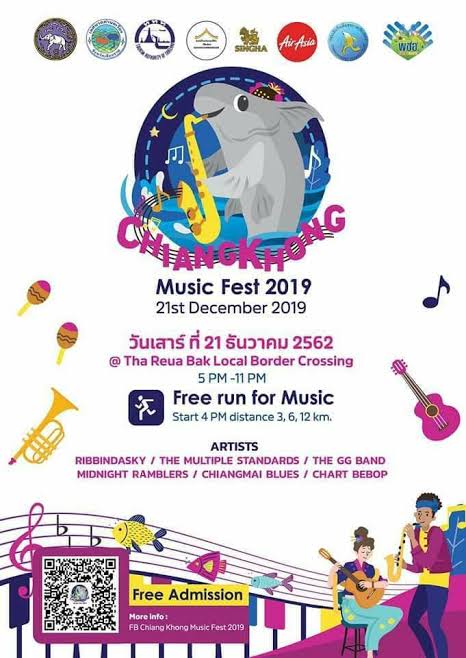 For info and videos of the actual festival and performances, go HERE.
Despite the festival being fab I headed to bed early. Social events tend to take a lot out of me, and I had in mind an early ride out to a beautiful viewpoint….
I packed up before sleeping and I slept pretty well, which was unusual for me when on a ride, but seeing as I had also just returned from a 3 Day Recce Ride with Bike Bike Tours, I think I was just plain exhausted.
Day 2: Chiang Khong to Chiang Mai (Google Map)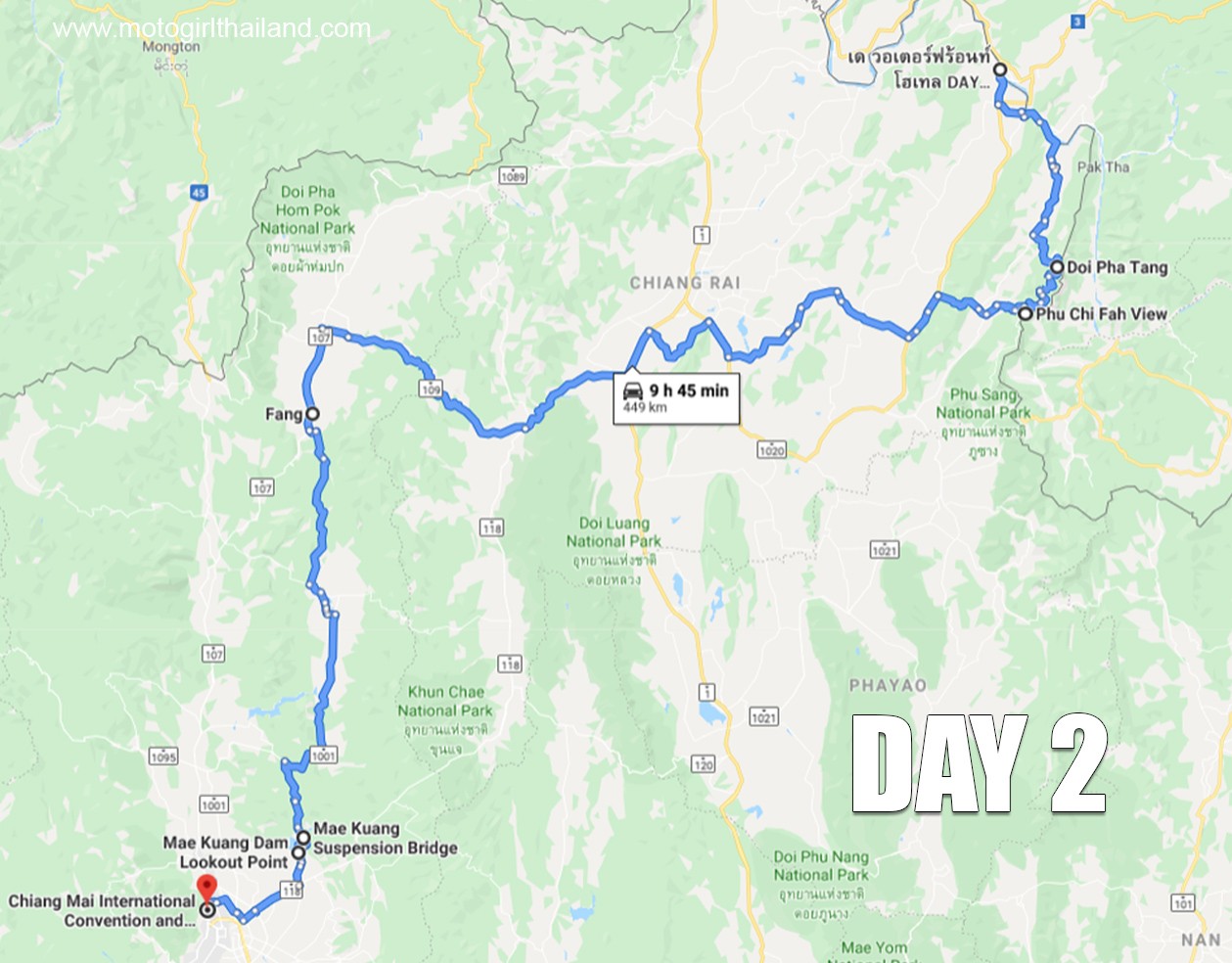 I was up early again, and on my bike by just before 6am. I headed along a rural farming route in the pitch black, which then connected to the 1155, and off I went into the foggy misty, cold and dark mountains. It was pretty spooky to be honest and really quite chilly. I had to put on some rubber gloves so my hands wouldn't go too numb.
Plus my spotlight was almost useless due to the light hitting the thick fog and bouncing back at me, so I just navigated slowly, which also helped with cutting down the wind chill factor. (I really need to consider some fog lights for future..)
Behold, the Cheap Charlie wind-breaker solution for cold hands! (I wore the rubber gloves the whole morning ride, but my hands by this time were actually becoming a bit numb. I attempted to relieve some of this by using a heat patch. Haha! It may seem odd to many that my hands got so very cold, but I have Reynold syndrome, which means I have some bad issues with the cold at times.)
My chilly early ride was rewarded in the end, when I reached the beautiful and stunning Doi Pha Tang.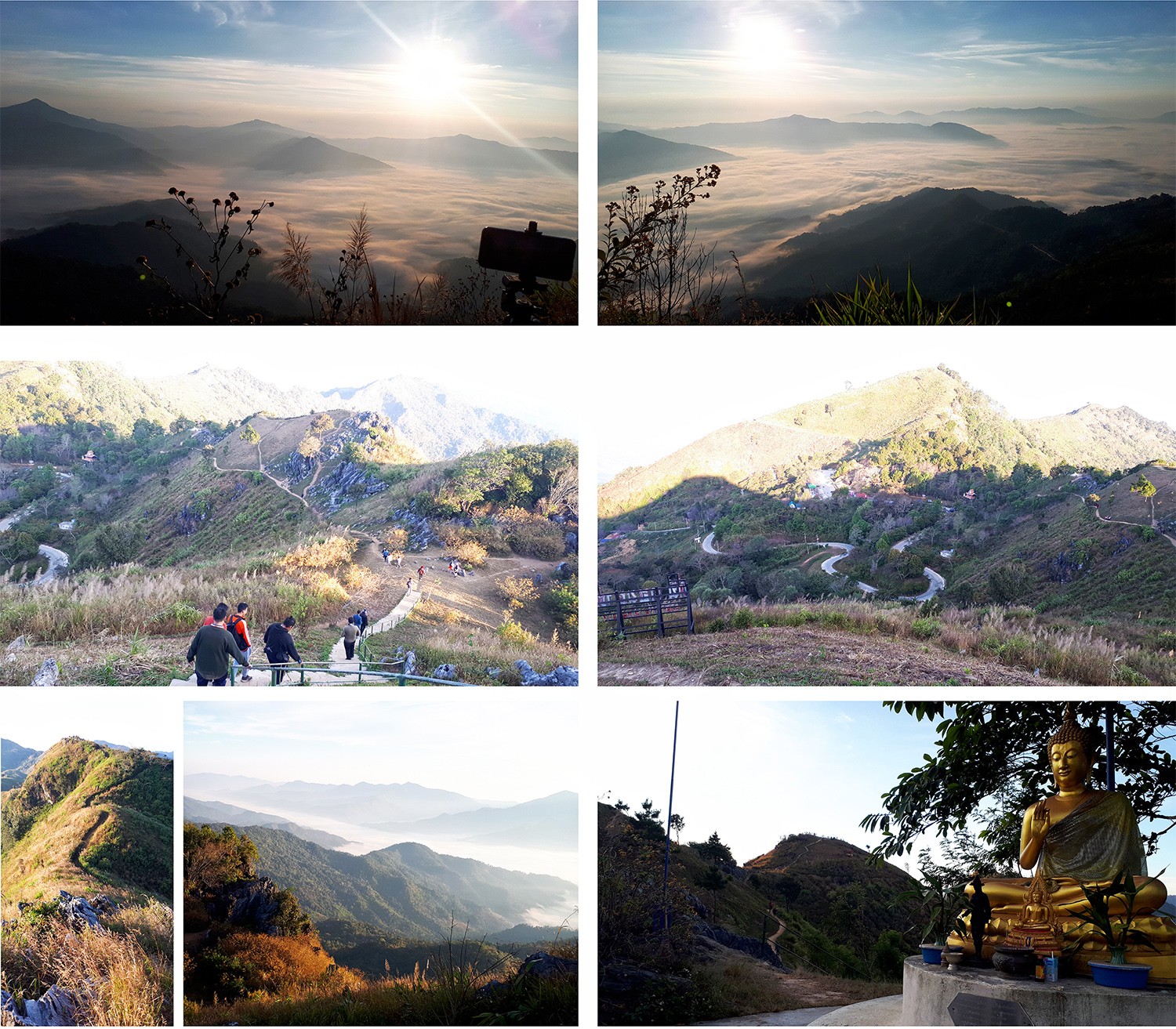 Stunning!
After enjoying the view for a while I walked back down the hike to enjoy a warm lemon tea at one of the shops at the base of the mountain. The whole area was buzzing with people, many of whom had camped out overnight, and several of whom were already a bit tipsy haha. It seems that hot toddies were being enjoyed in order to keep warm. I was even offered a shot of whisky from a (quite drunk) group of men (but politely declined), haha.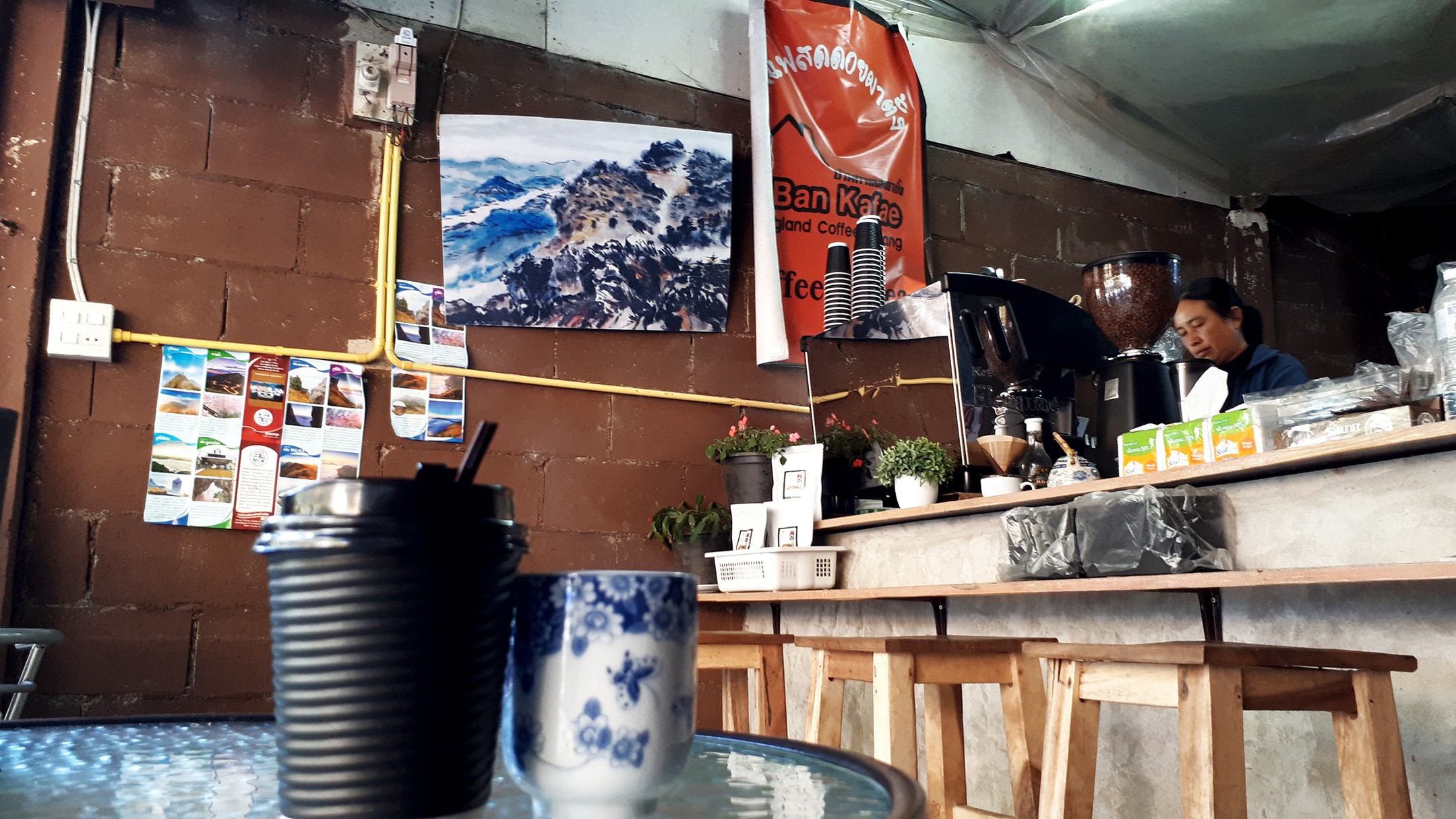 After a nice hot tea and a relaxing moment I got back on my bike. I was excited to be heading next onto the 4018 "Big Dipper" road.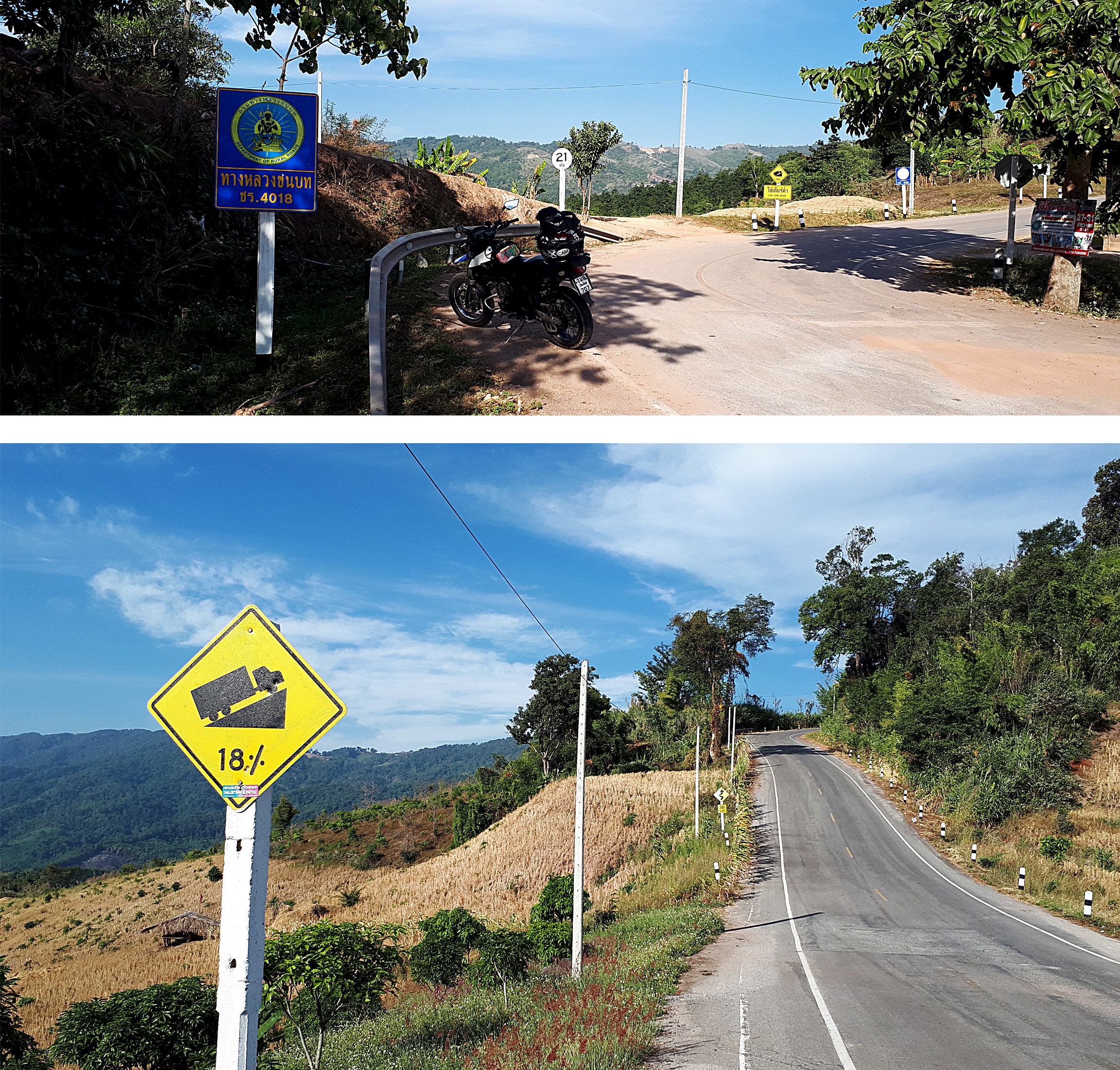 So, why is the R4018 dubbed "The Big Dipper"? (Coined by David Unkovich – www.Gt-Rider.com). Well, buckle up baby, because this video is going to show you why!
After the thrill of the 4018 I headed along the 1152 where I spotted this lovely eatery area, so stopped in for a coffee and a bite to eat. 

Some of this route has a little construction work, but nothing too major. The road was pretty quiet and the views great.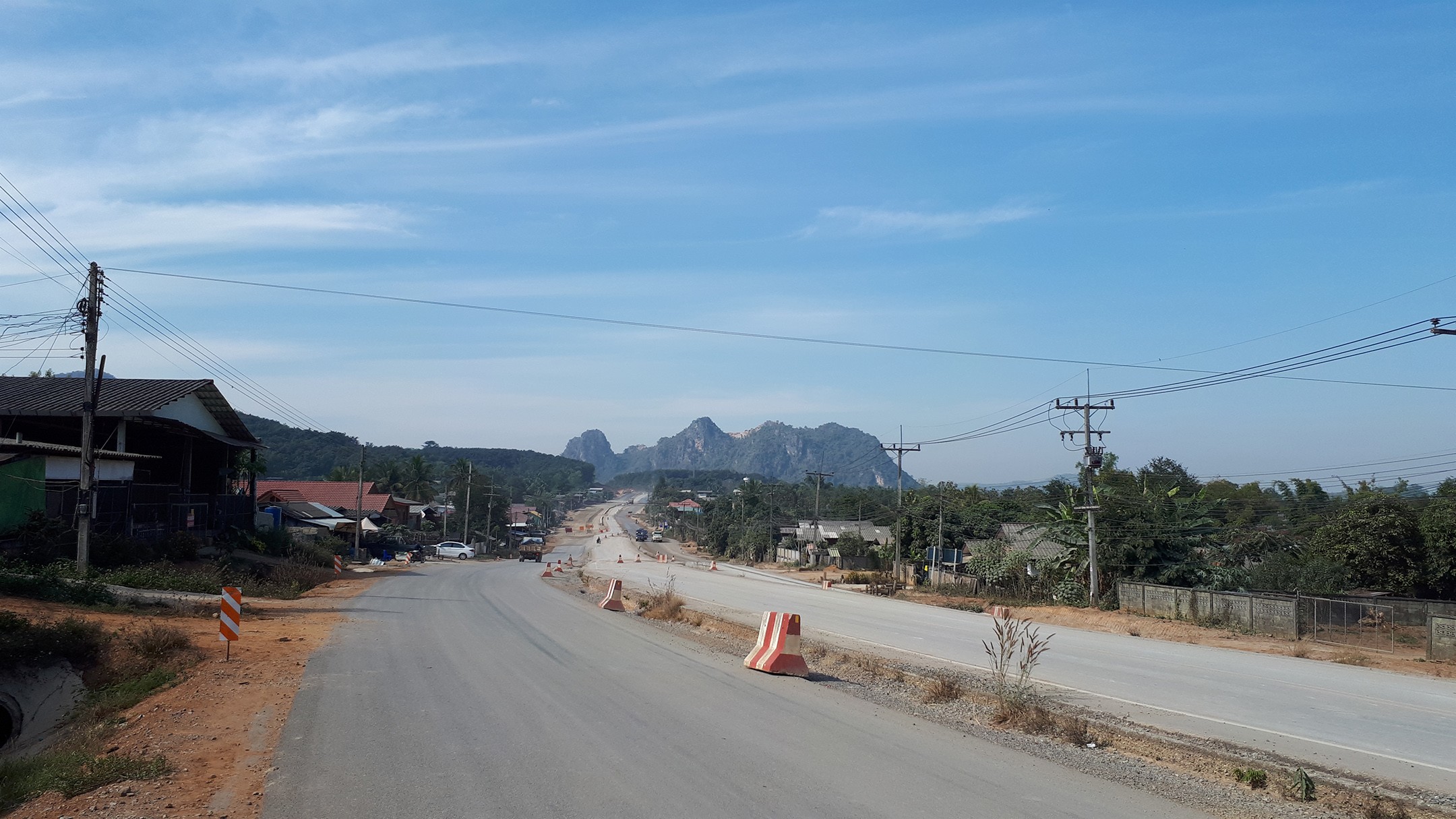 I next took the R109, which again I had pretty much all to myself. My early rise and choice of roads were perfect it seems, as I barely saw another person on the whole of this section.
At fang I took a route into the mountains and farming areas, which was wonderfully quiet and scenic.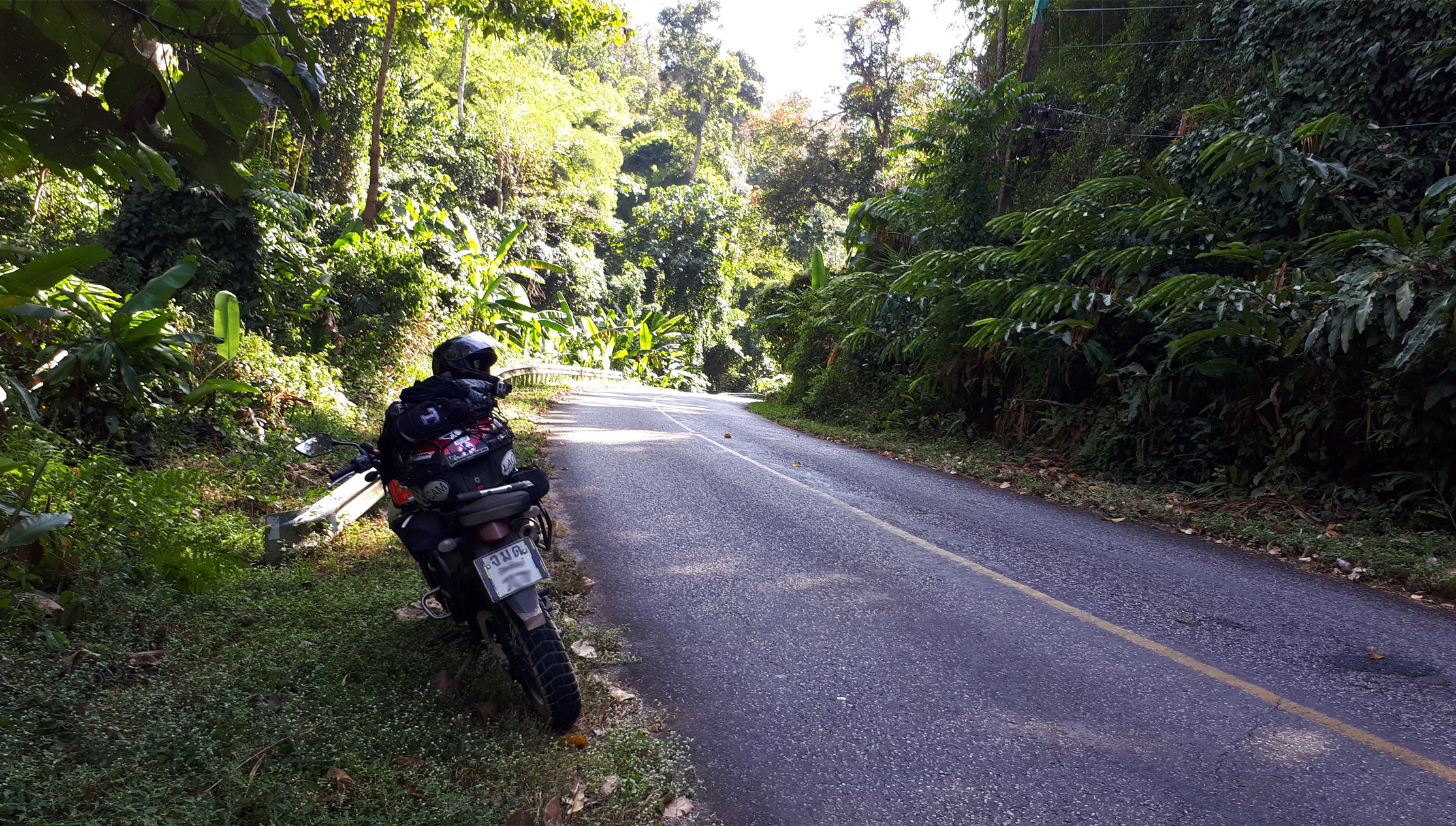 The route then connected up with the 4031 route to the Mae Kuang Dam Suspension Bridge. I had wanted to go here for a while, so was great to finally head that way.
As someone who is a nervous rider on dirt, I confess that last section that curves and dips down onto the bridge really had me thinking I was going to come off! The video above really doesn't show how steep this section is. I also made a full video of the whole dirt section (the earlier part being simple), which you can view HERE if interested.
After riding over the bridge I stopped to have a drink at one of the small restaurants there. The view was stunning. For me the bridge is beautiful, and esthetically pleasing. For others it may be ugly. Personally I think it is just perfect.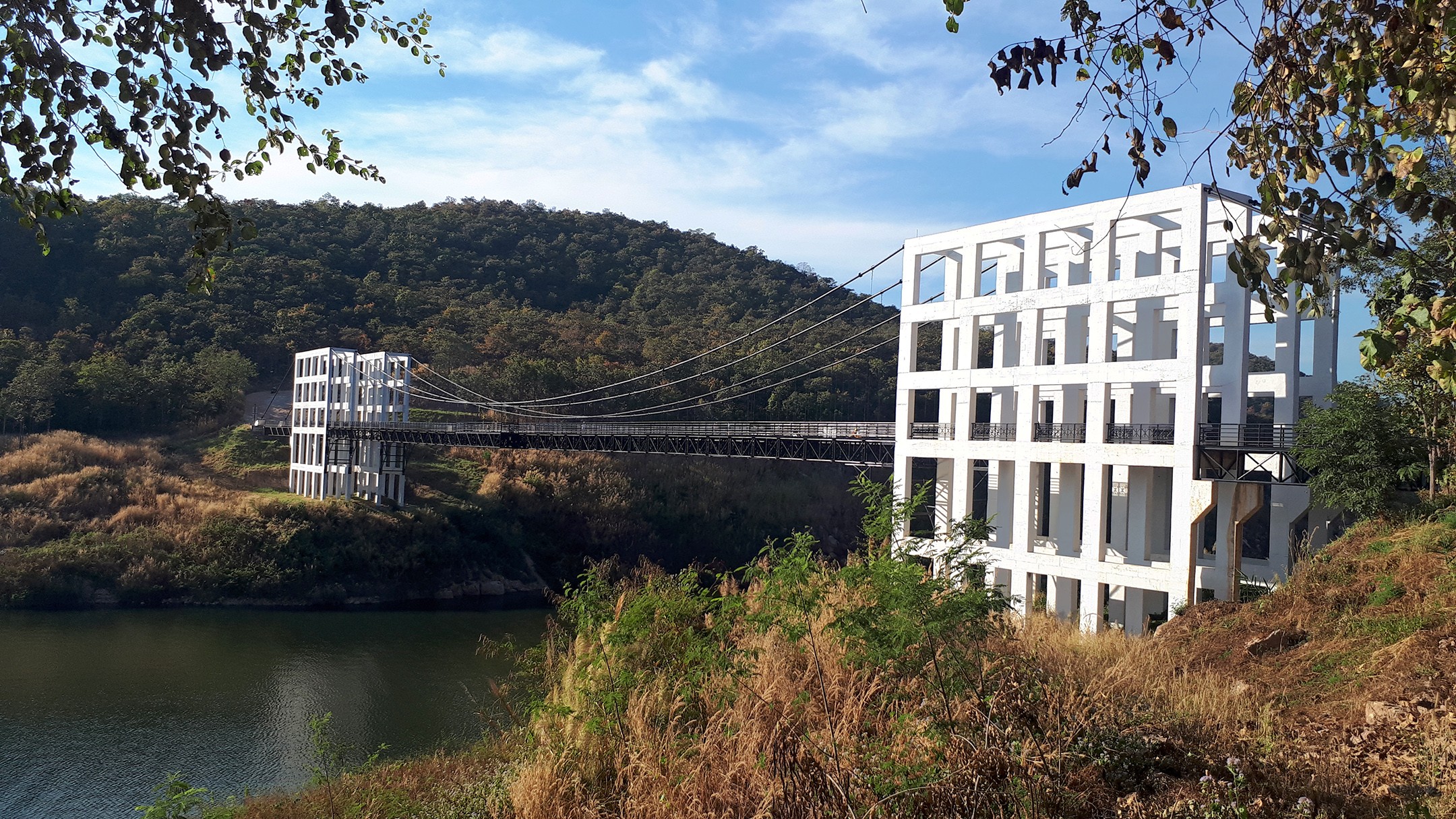 All in all a fantastic weekend ride, with so much packed into just two days.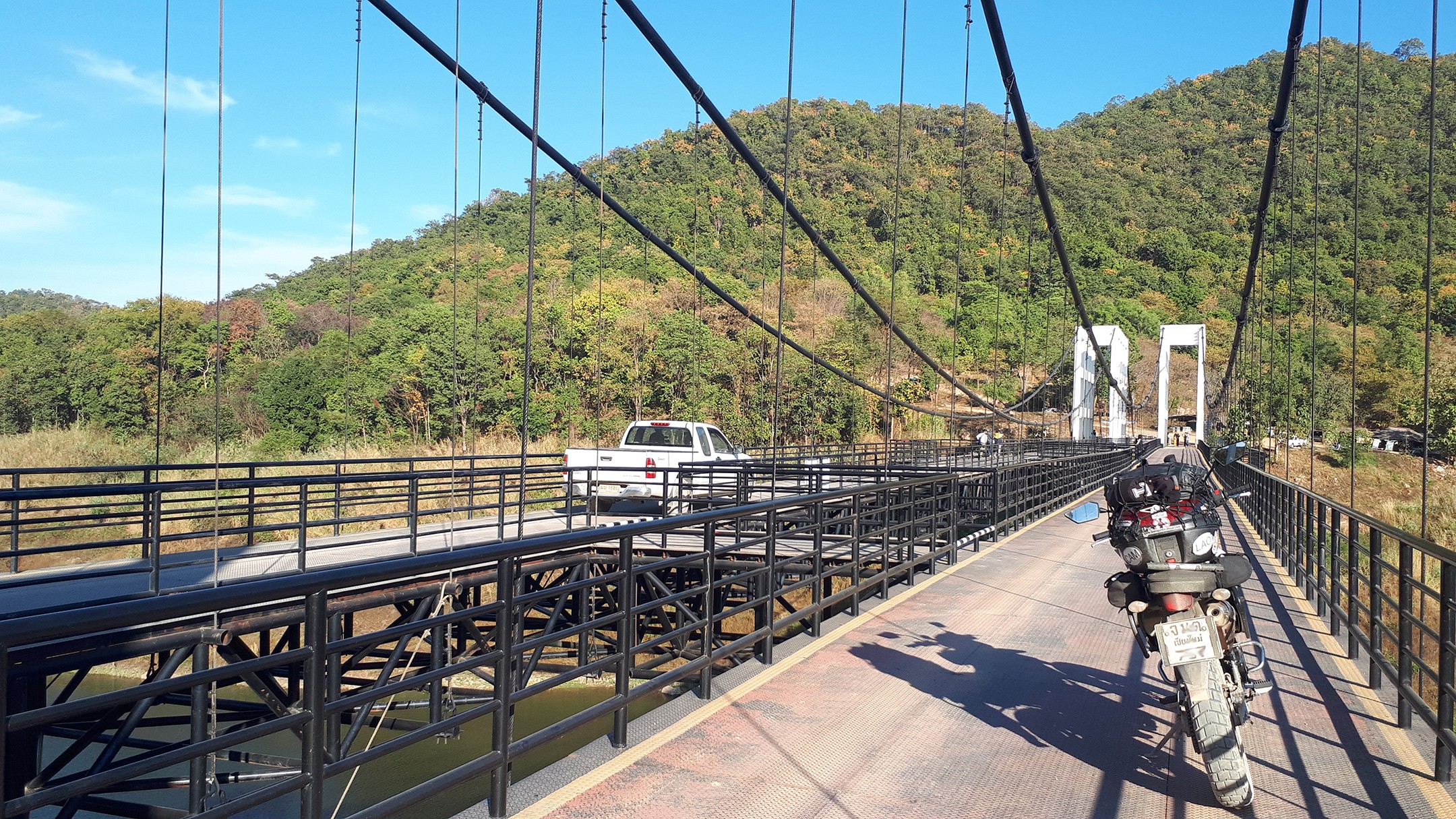 Really loved it!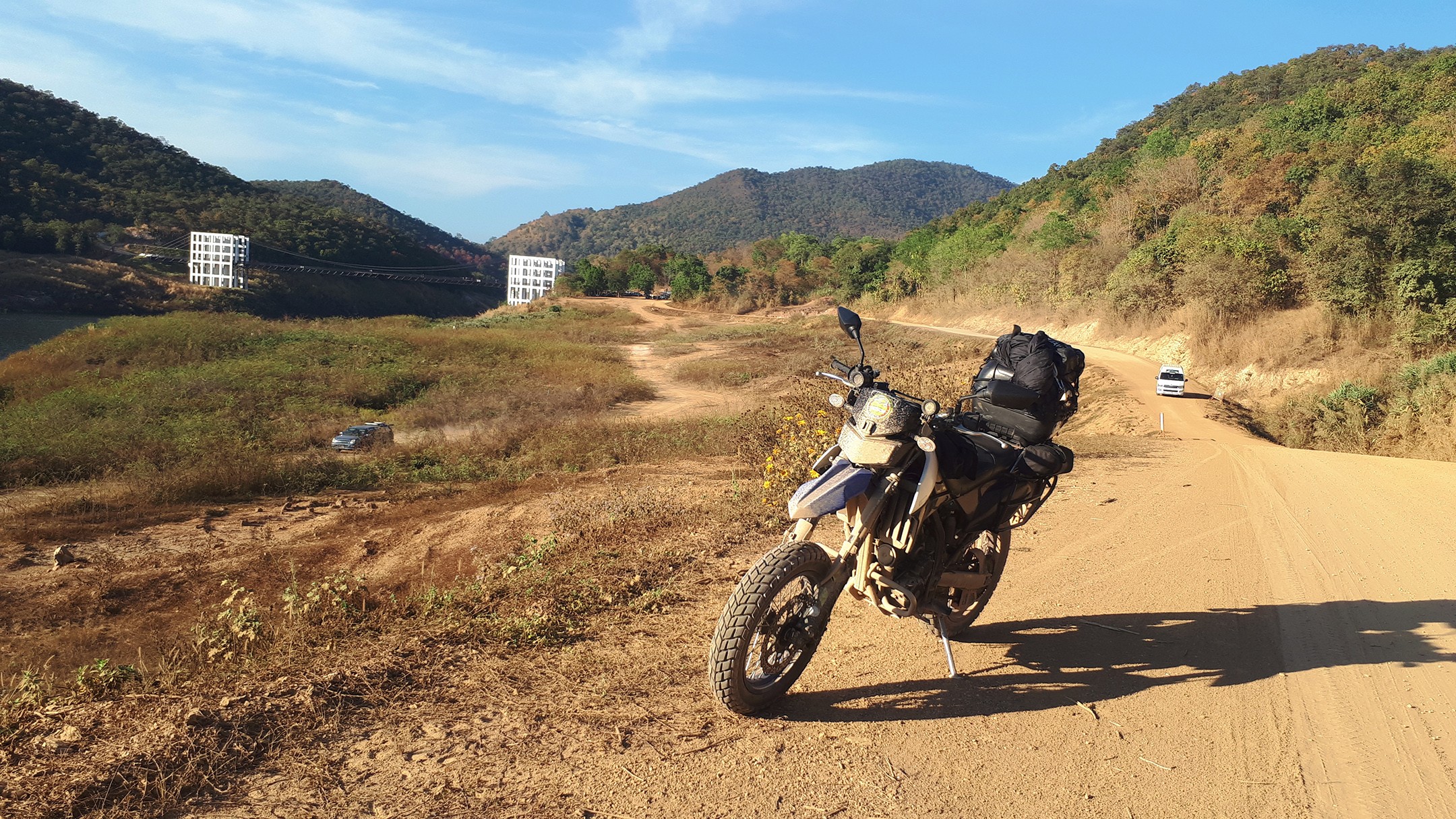 Hope you enjoyed this trip report. 😀
If you did, please Like / Subscribe ! ♥
FACEBOOK
INSTAGRAM
YOUTUBE

..and if you feel exceptionally generous, then you can donate into Paypal or you can sponsor me through my Patreon Account.
Every little counts! This will go towards better equipment, website hosting, etc. Thank you ♥ 🙏