The Wiang Haeng Loop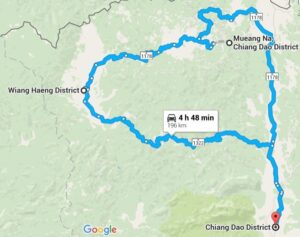 Having heard that the Wiang Haeng loop was supposed to be a great loop and scenic, i thought it was worth a check-out.

Turned out to be, for me, more challenging than i had hoped, and not in a good way.
I had based myself for a few days in the beautiful area of Chiang Dao with the intention of exploring the area, then got the notion to do the Wiang Haeng Loop.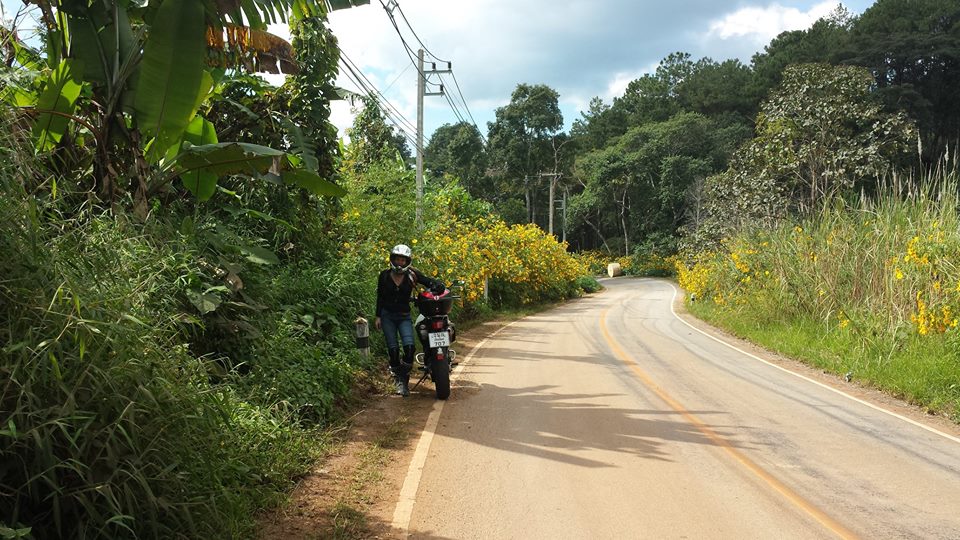 For me the 1178 /1322 from Chiang Dao to Wiang Haeng, wasn't in the same league as the Chiang Dao zone in terms of scenic value.
Initially the road itself was ok, if you want just road for riding sake.
It was just ok, not great, but ok.
I confess I'm spoiled when it comes to beautiful and scenic roads in Thailand, so it's not one i thought was particularly special in terms of scenery. Wiang Haeng itself was just a simple rural town, with not a lot there.
After Wiang Haeng, continuing on the 1322, the road took a turn for the worse.
Basically no road. Just rocks. Lots and lots of rocks. Big chunky rocks.
Thinking that it probably wont last for long, i pushed ahead, but alas the broken up road lasted the whole of the rest of the trip, until i neared the end of the loop and into Chiang Dao. Just rocks, big rocks, gravelly rocks, ditches and ravines, and red mud.
Im not so confident on this kind of road (due to my accident) and i initially tested my mettle by standing up and letting the bike take the bounce. But after a while i grew weary, not just physically, by mentally from the concentration.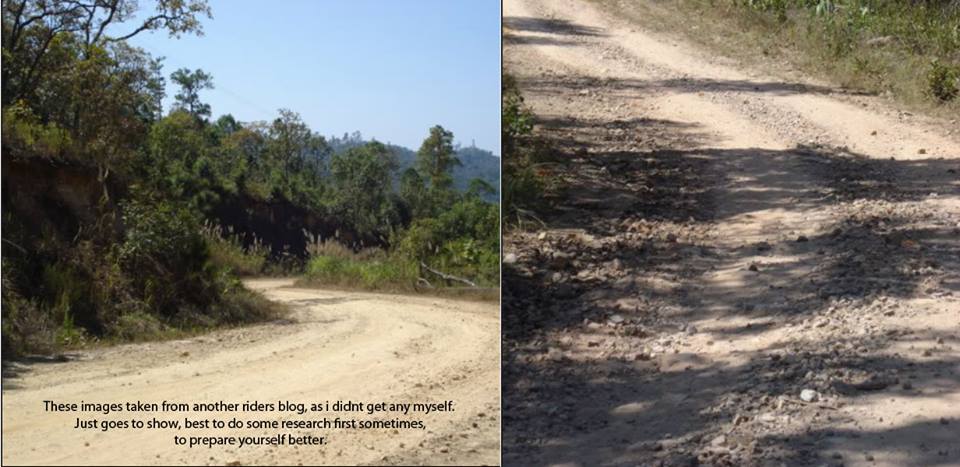 Don't mind challenging myself, but not for such a lengthy period in one go.
Pretty knackered by the time i got back into Chiang Dao, and a little frustrated by the additional time the trip took..especially as it wasn't particularly scenic or special..well, in comparison to the areas around Chiang Dao.
Wont be looping around Wiang Haeng again any time soon i recon…
Have you done this loop?
Did you enjoy it?
Comment below 😀