MOTO LOOP: The Samoeng Loop
LAYMAN'S GUIDE series.  No waffle. Non wax-lyrical. Straightforward.
There are lots of places to see and visit on this loop, but for this guide I'm including just my personal favorites.*Note* Fill your tank up (there are village pumps along the way, but best to fill up beforehand. Best to take water too).
 THE SAMOENG LOOP
Whether on a scooter or a bigger bike, here is the Zed CM layman's guide to the infamous Samoeng Loop.
Clockwise or Counter-clockwise, the choice is yours. To keep this guide simple, this guide will be based on clockwise.
Clockwise Loop: From Chiang Mai city, head onto the 121 (see map above). Follow the road approximately for 10km until you hit the 1269 intersection (see photo above). Take a right turn. Follow this road and it will take you into the hills.
The Samoeng loop is really more about the ride and the natural scenery, than destinations. So soak up the atmosphere and enjoy what you see. Have a few tips for pit stops though so here are my top ones: 
Max Coffee and The Doi: For a stop-off and a snack, i recommend either Max Wine & Coffee On Hill or The Doi Resort. (Due to the close proximity of each other, its best to choose one or the other).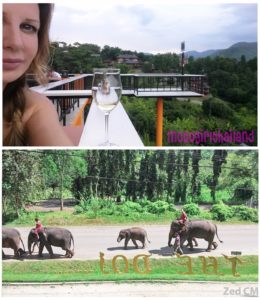 Max Coffee: For some great views of the valley, Max Coffee wins. A good one if you fancy a wine or a cold one too (and the better choice, imo, if you decide to do the loop counter-clockwise).
The Doi: If you want to watch the traffic go by, and catch an opportunity to see elephants go past, The Doi is a pretty resort stop. (I'm personally not a fan of elephant riding/shows/etc (that's why i haven't mentioned Mae Sa Valley Elephant camp), but i do enjoy watching them.)
View Point / Samoeng Forest: 

About halfway through the loop you will come to a junction. Straight on takes you to Samoeng Village, to the left is the Samoeng Police box, and to the right is the road to the viewpoint and the continuation of the loop. Head to the right. The viewpoint is a classic photo-op, with the Samoeng Forest sign. (This is a viewpoint only, no shops etc here)
Queen Sirikit Botanical Gardens / Mae Sa Waterfall:
Both these places are only worth visiting if you have given yourself enough time to enjoy them. Probably best if you choose either one rather than both, but if you have a ton of energy then go for it!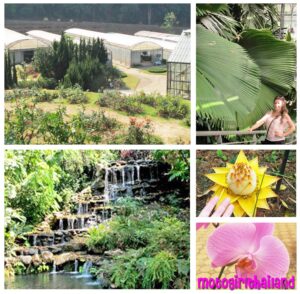 Queen Sirikit Botanical Gardens:
Stunning gardens on a HUGE compound. Lots to see for lovers of all things flora.
Open daily 8:30am – 5pm.
Entrance Fee is 100 Baht/50 Baht for children (40 Baht/10 Baht if Thai)
Mae Sa Waterfalls:
Pretty 8-tiered waterfall. You can buy food here from vendors.
Entrance Fee is 200 Baht/50 Baht for Children (20 Baht if Thai). Parking Fee is 20 Baht for motorcycle, 30 Baht for car.  
The X-Center
Throwing in this fun one. The X-Center has a variety of adventure activities on offer such as Bungee Jumping and Paint Ball etc. They also have a restaurant and coffee shop and bar. So, even if you have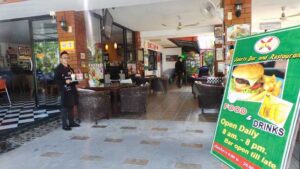 no time or energy on this day, you can still grab a cool drink or something to eat. A good one for a stop before heading back into Chiang Mai city.
The last leg
Carry along the 1096 until you hit the 107 intersection. Turn right and head back to the city. This last leg of the clockwise trip isn't so nice really. It's approximately 18km of main road and often heavy traffic. So just a plod homeward on a dusty busy road.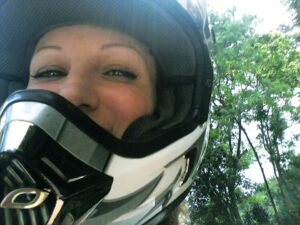 ..and there you go. Have fun.
Dont forget to wear a helmet 😉
                                        How was this guide for you? Useful or not?
                                            Let me know in the comments! ?