Rainy Season in Northern Thailand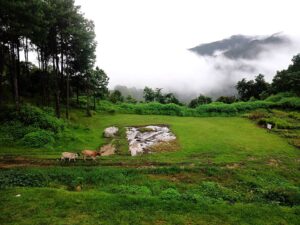 I recently wrote on my Facebook timeline "Today the weather God decided that ordinary rain made of water droplets was too boring. He decided that rain made of millions and millions of tiny little razor blade needles that have the ability to penetrate the skin like lasers when riding a moto, would be far far more fun..", however, not to worry, it isn't always this way. In fact Rainy Season is a very beautiful time in Thailand in my opinion.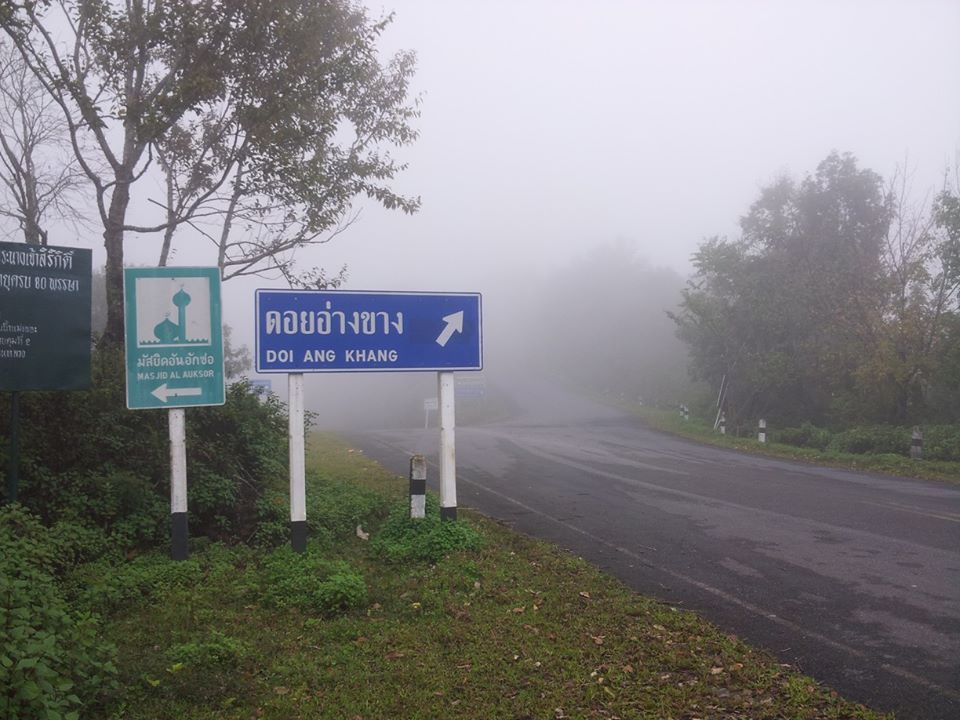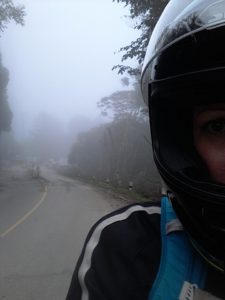 If, like me, you come from a standard four-season country (in my case, the UK), you will likely associate rainy days with gloomy days. In Thailand however, it is often warm rain and not uncomfortable. It usually comes in big heavy bucket-loads, rather than drips and drabs, and it usually comes in short sharp spells. Almost like someone turned a big giant tap on, or dropped a huge bucket of water down. It suddenly on, and then its suddenly off again.
The beauty of rainy season for me is how lush everything becomes. During the hot season months prior to rainy season, where temperatures can reach up to the 40+ (centigrade), the land becomes parched and dry. In truth much of Thailand's beauty comes from its stunning nature, and when dry season has sucked all the moisture out of the ground and all the leaves off the trees, it isn't as pretty a sight. There is a sorrowful amount of litter in Thailand also, and the lush green vegetation hides this sorry shame. In dry season plastic bottles and waste is revealed, exposing a nation that generally needs to be more educated in keeping its country beautiful.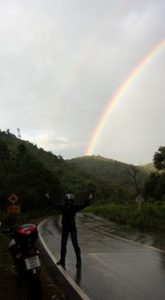 But well..back to rainy season. Rainy season starts from around May and goes on for as long as five months, ending around October. Its usually a four month season. Lately the rainy seasons have seen less rain than usual, which is not good for Thailand's water resources and the vegetation. But, by the end of rainy season the beauty of Thailand is restored as it enters into the cool season and peak tourism period.
So, don't be put off from visiting Thailand during the rainy season, as you will get to experience the full glory of tropical rainstorms.
Watching a rainstorm from a balcony is one of the most joyful experiences i have here. Everything feels so alive at this time, especially the frogs, who are out in full chorus. You will see some stunning mist an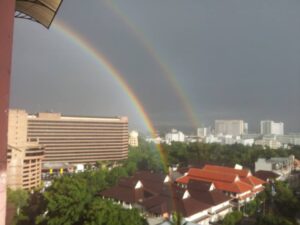 d cloud formations and, if you are lucky, you may even get a double rainbow! Its also low season, so everywhere is cheaper. So, that's a bonus for the budget minded!
What is your favorite season?
Comment below! 😀