What makes me feel proud to be a Biker…

A friend recently nominated me to post a photo(s) that makes me feel proud to be a Biker.
So be aware that this blog post is a rather indulgent one. Read on only if you can forgive me for being so self-focused..! Turned out to be not as easy a decision as I thought it would be.  How can one sum up that feeling succinctly in photo form…?  I mulled it over for a while to work out what photo(s) would best illustrate that feeling for me….
So, initially I thought maybe the adventures I have enjoyed on a bike could sum it up..because that's a huge part of what I love about riding.


..but no, not quite right….
..then I thought, maybe it could be the fantastic events I have been lucky to attend…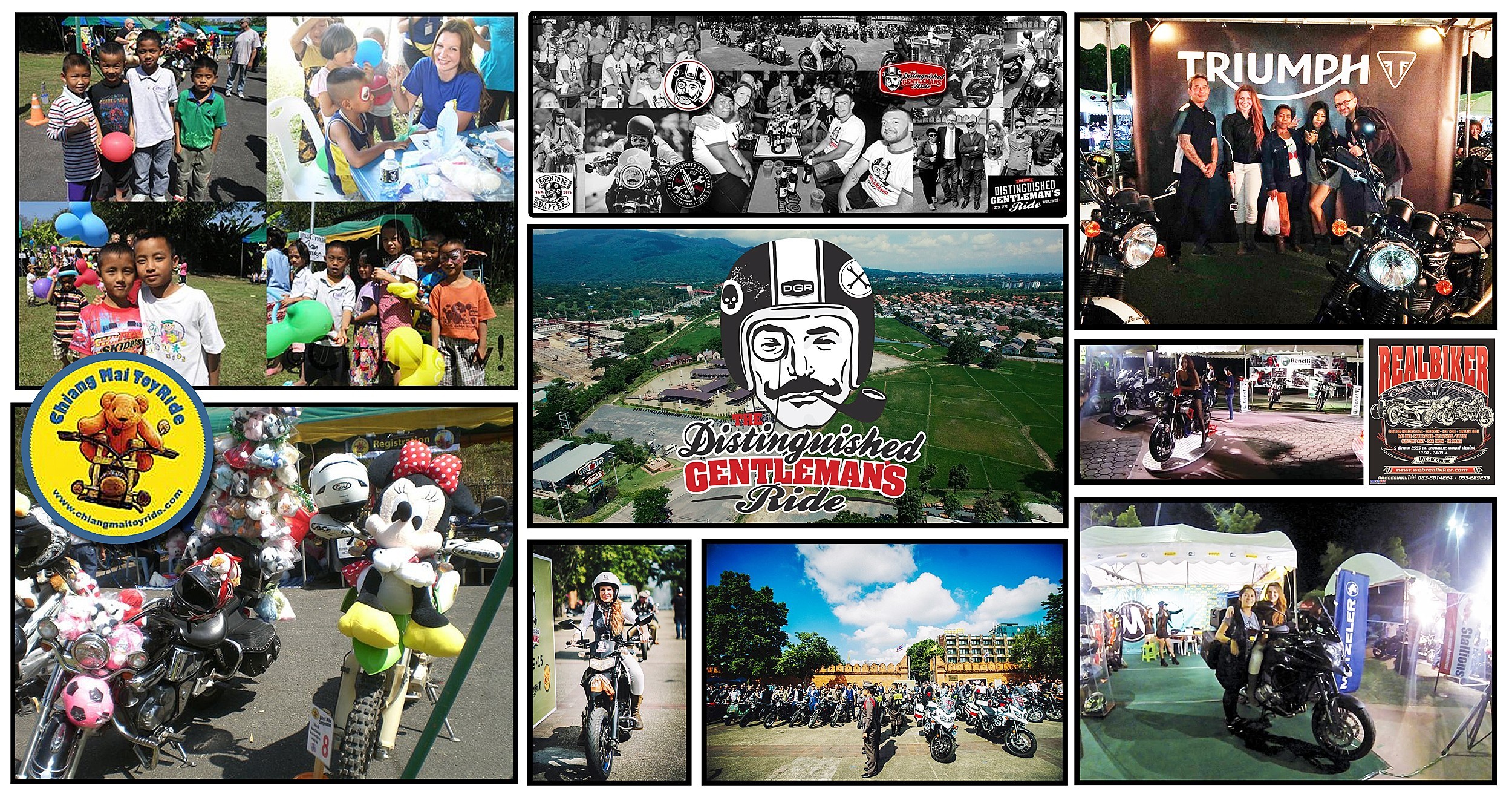 ..but no again.
<–Err, sorry ..that's a little random. Its just that all this "no again" stuff suddenly had me thinking of the Hong Kong Phooey cartoon I watched as a kid. If you have no idea what I'm talking about then you are either too young or too old or not from a country where this was shown, and I am not going to help you out by giving my age away :p
..ok, back to "the – plot – thickens" style de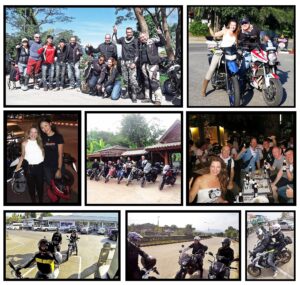 duction…
So I thought maybe its the great motorcycling friends I have made over time, who have been great fun to hang out with and who have been helpful to me.
but nope..as much as I love my friends, that isn't quite cutting the mustard for me either.
Then i figured what about that time i felt like Ms Hot-Chick-On-A-Bike? haha…
..but although I had a lot of fun that day, the personal sum of my motorcycling worth isn't measured on whether I look hot or not on a bike.
Lastly I was thinking maybe its the progression from automatic scooter to manual bike.. which has been pretty much self taught aside from initial guidance…and that was a close definite for me.

But nope nope nope..
…..and then it hit me like a lightning bolt. I also had the perfect photo to illustrate it…
What makes me feel proud to be a biker is the resilience to keep going, to get back up on the saddle even after falling. The unbelievable urge and desire to be on that bike NO MATTER WHAT. The fact that most bikers I know, myself included, have had accidents or bike related injuries, yet where possible they dust themselves off and get right back on. In fact, most will still be dreaming about getting back on their bikes even when trussed up in a hospital bed with pins coming out of limbs. This resilience makes me proud to be a biker.
The photos I have chosen to sum this up, is the photos illustrating my accident and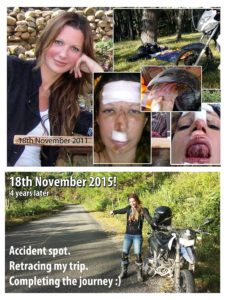 then the photo of finally having the nerve to retrace that accident..and complete it.
I had ridden many routes over the four years since my accident, but just couldn't bring myself to retrace the actual accident route. So..that day was an achievement for me, and a day when i finally put the past to bed.
Of course, I do hope to never have another accident again, at least not anything severe. ..and I wish the same for my fellow riders.
Safe travels friends!
(If interested to read about my accident and the retracing. Here are the links:
Original accident
Accident trip retraced )
I would also love to know what photo makes you feel proud to be a Biker, if you care to share. Comment below! 😀