THE DISTINGUISHED GENTLEMAN'S RIDE CHIANG MAI – 2019
(29th September 2019) Hey, hey! DGR 2019 in Chiang Mai! ..and what a ride! Around 340 riders turned up and turned out for Chiang Mai's 5th Distinguished Gentleman's Ride. (Quite an increase from the first CM DGR in 2016, where there were around 70 riders.)

The Distinguished Gentleman's Ride is a worldwide charity event that takes place on the 29th September each year, in support of prostate cancer and men's mental health (the Movember Foundation). For more information head over to the official DGR website.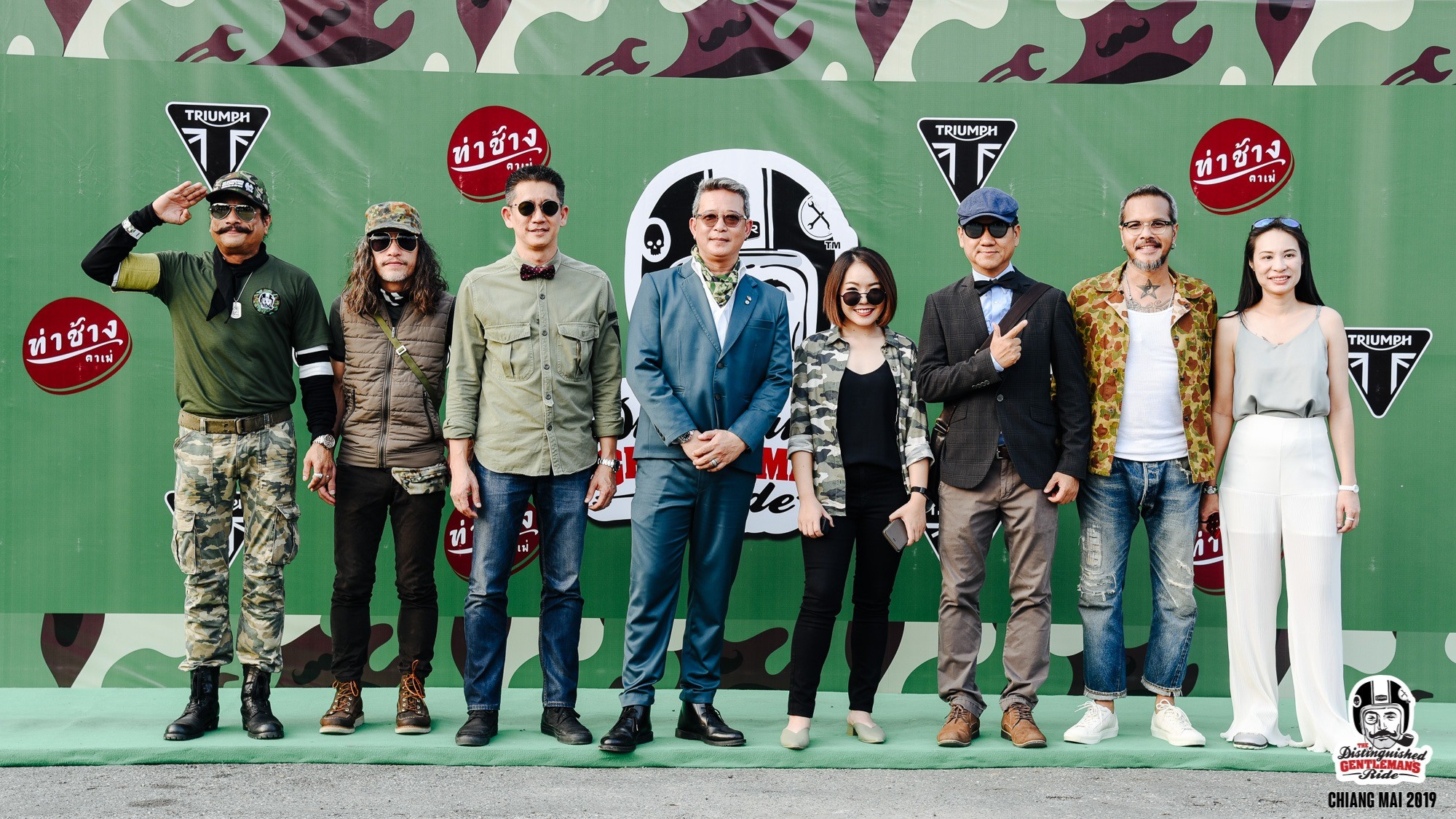 Many thanks to the main sponsors: Triumph Chiangmai, The Good View and Tha Chang Cafe' for putting together this incredible event.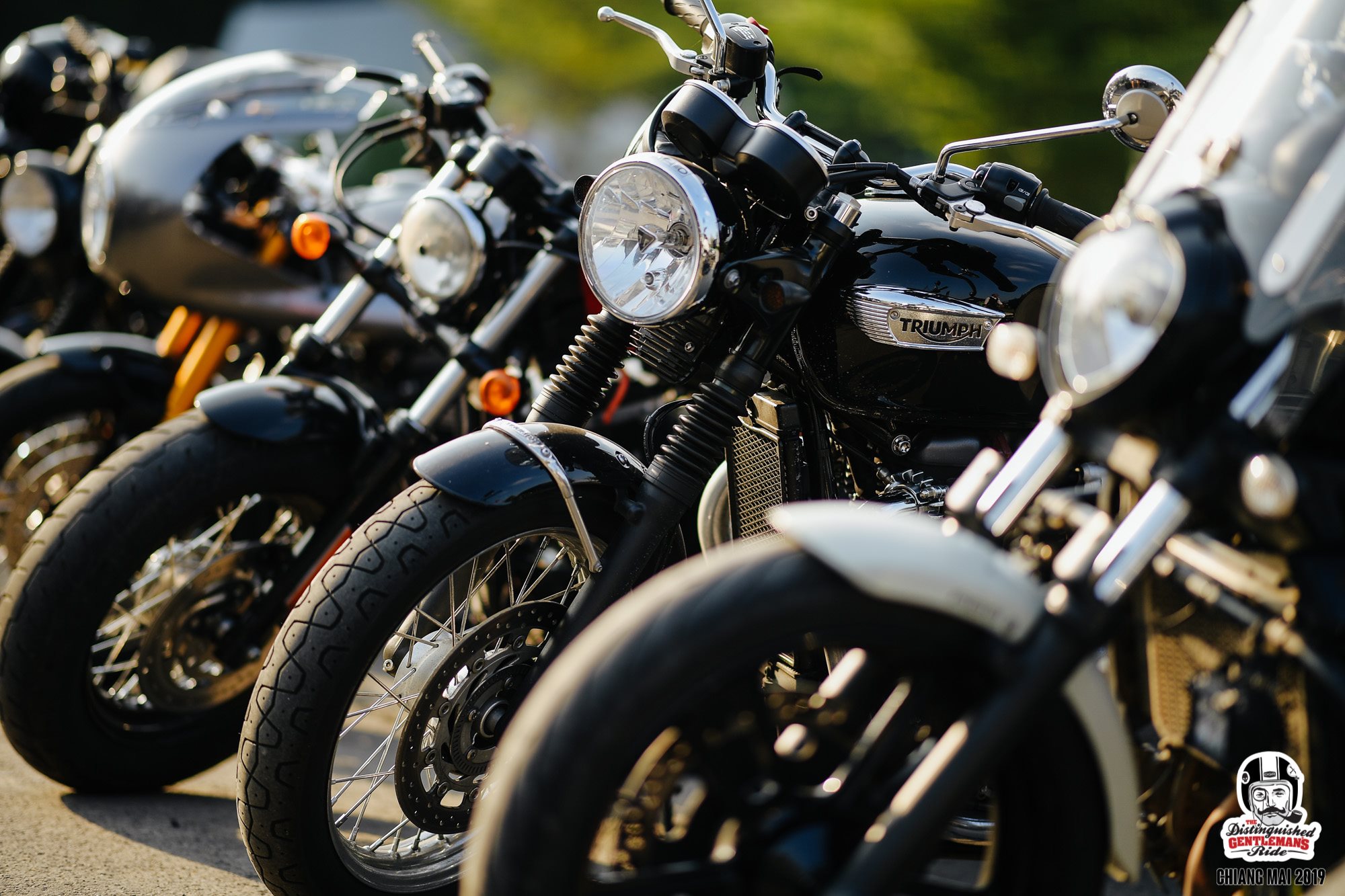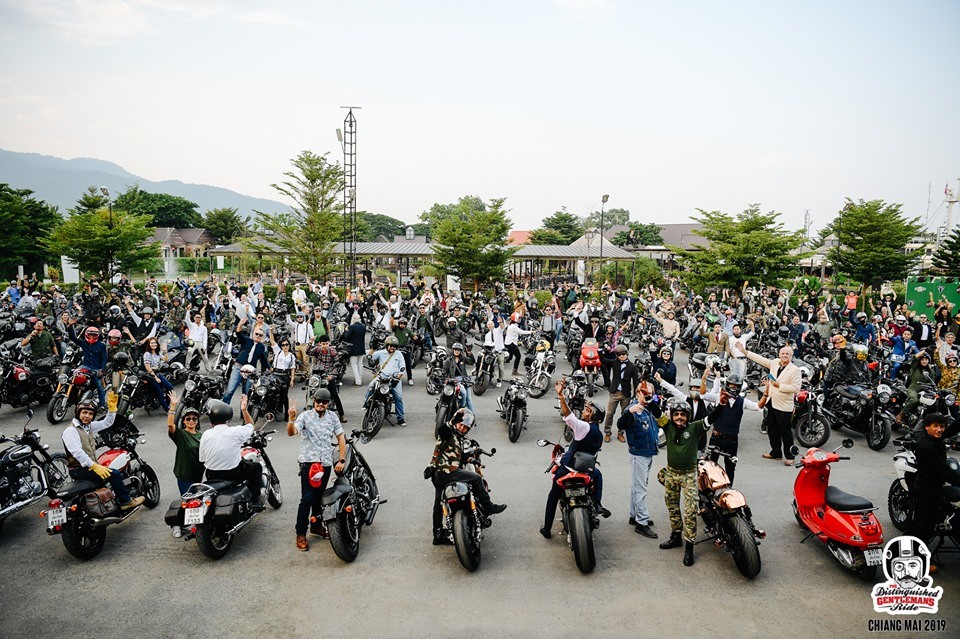 Huge turn out and perfect organisation of the event, which ran smooth as butter. Certainly no easy feat with that many bikes!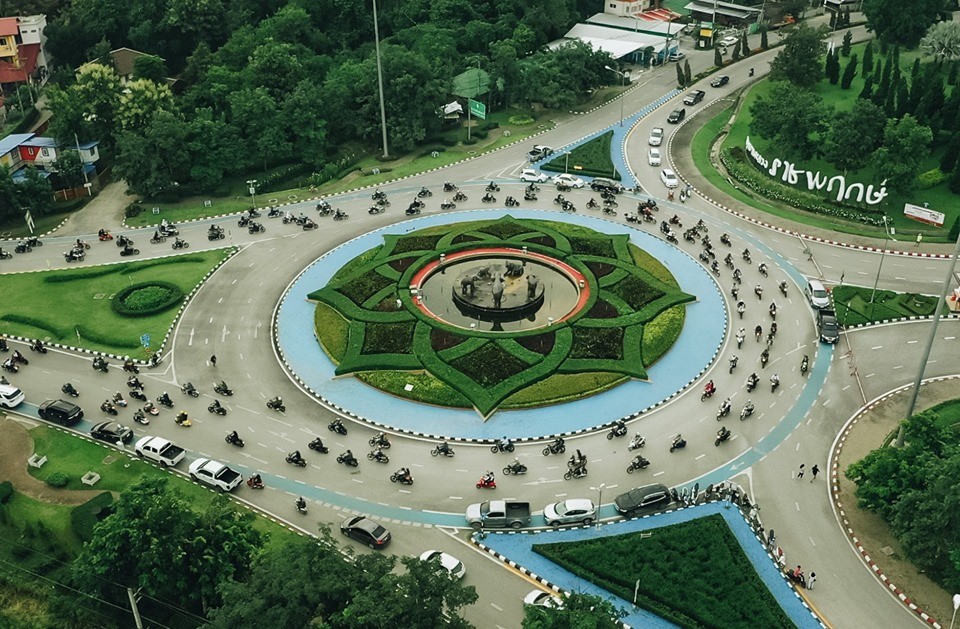 But, before we enjoy more of the fun stuff, lets look at the important side of things. (*Note* Figures are still on the rise. I will update later when funds stop rolling in. )
How much was raised?
Globally:

Chiang Mai:
(These figures may fluctuate and increase. This is the current figures – October 8th 2019)


That means Chiang Mai has so far raised a whopping 6,989.16 USD for Movember fundation! Well done Chiang Mai! I wish to take a moment to say a HUGE THANK YOU to those who sponsored me on this ride. It feels great to feel I am riding with a purpose..so thank you! For more information on what the money goes towards, read HERE.

Now let's go back to the fun side.. because DGR is certainly that!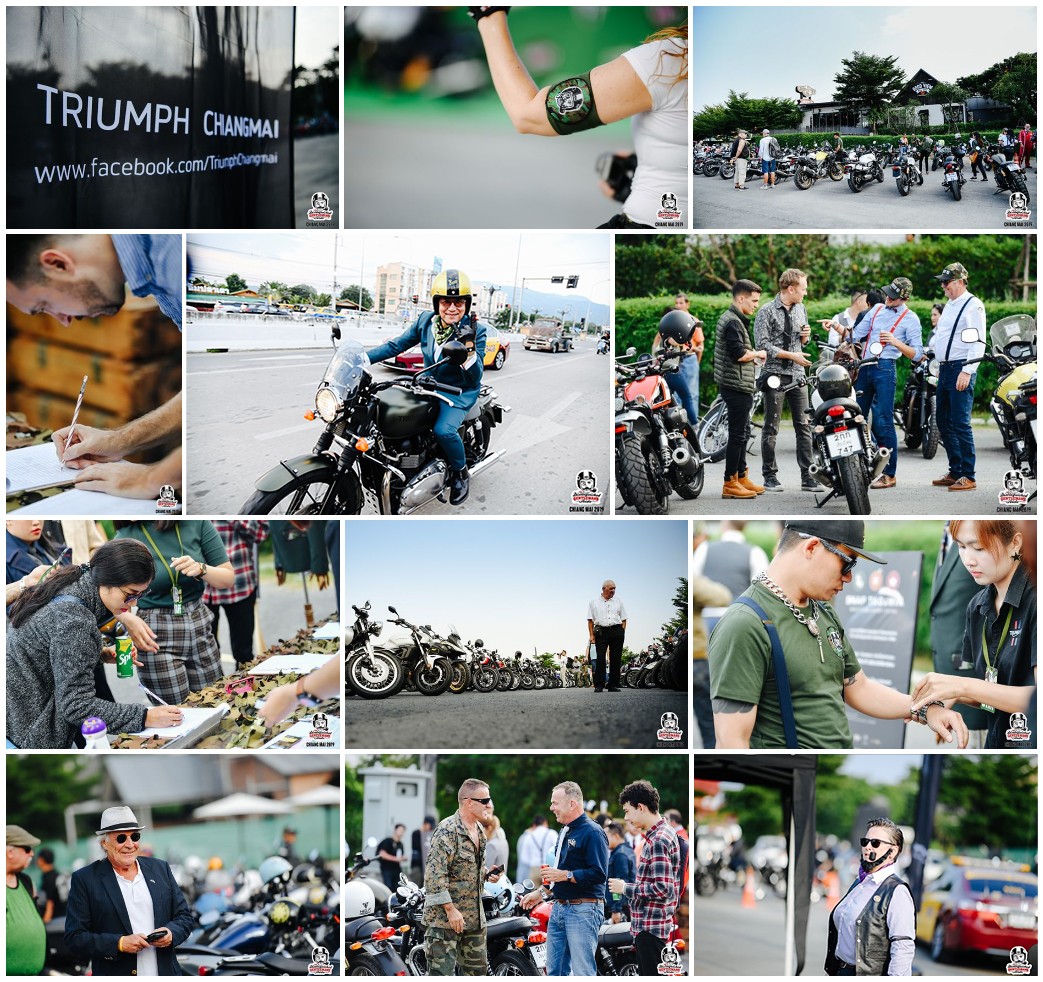 This year the chiang Mai Ride was a little different, in that there was less restrictions on what kind of bikes were permitted, so there was more of a mix bag this year, from classics and modern classics to sport bikes. (Personally I was initially going to ride a Royal Enfield 500 again this year (kindly offered by TBB Tours' Jeff), but with the rules being relaxed I decided I would ride my Kawasaki Dtracker instead). Additionally the theme this year was "Military" (but again, it wasn't strongly imposed, so many riders stuck with classic "dapper style".)
The late meeting time of 4:30pm was at the Good View All Day. Upon arrival there was a fantastic set up with a Distiguished Gentlemans Ride backdrop, where all riders were given an opportunity for a cool (professional) photo shot.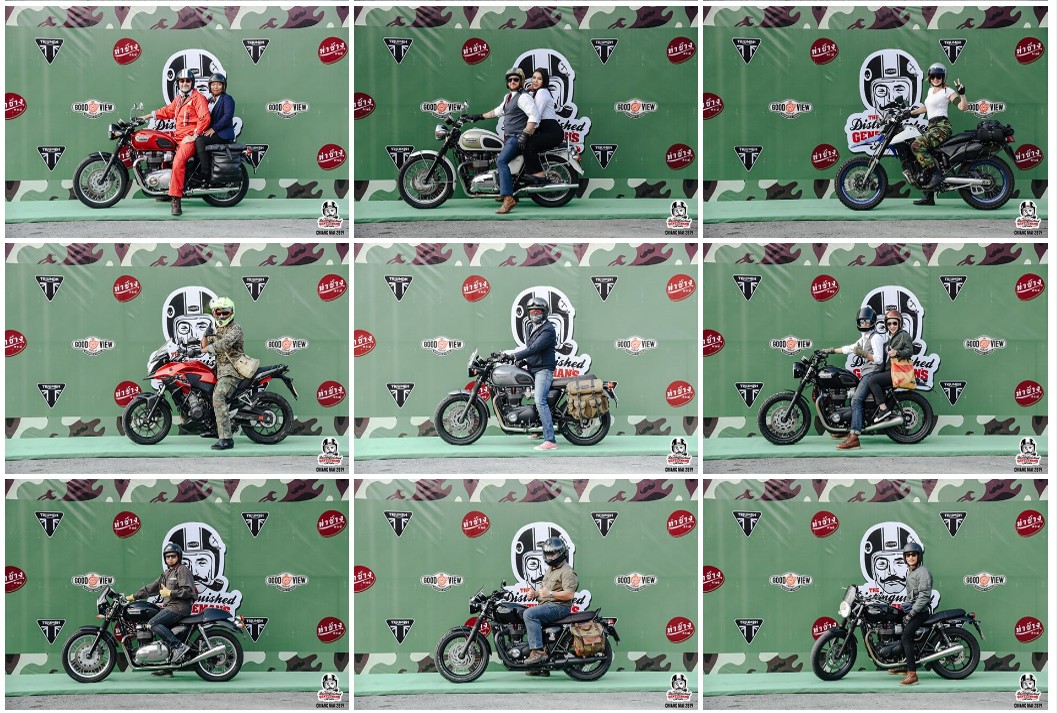 Light refreshments and snacks were available as the bikes were ridden in and lined up in an orderly fashion. Great location and great organisation.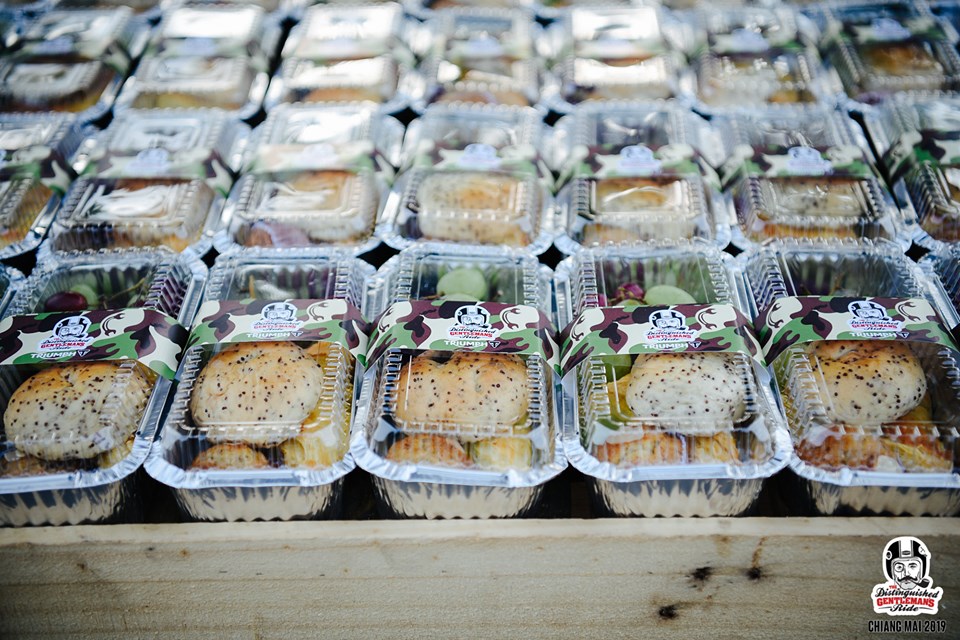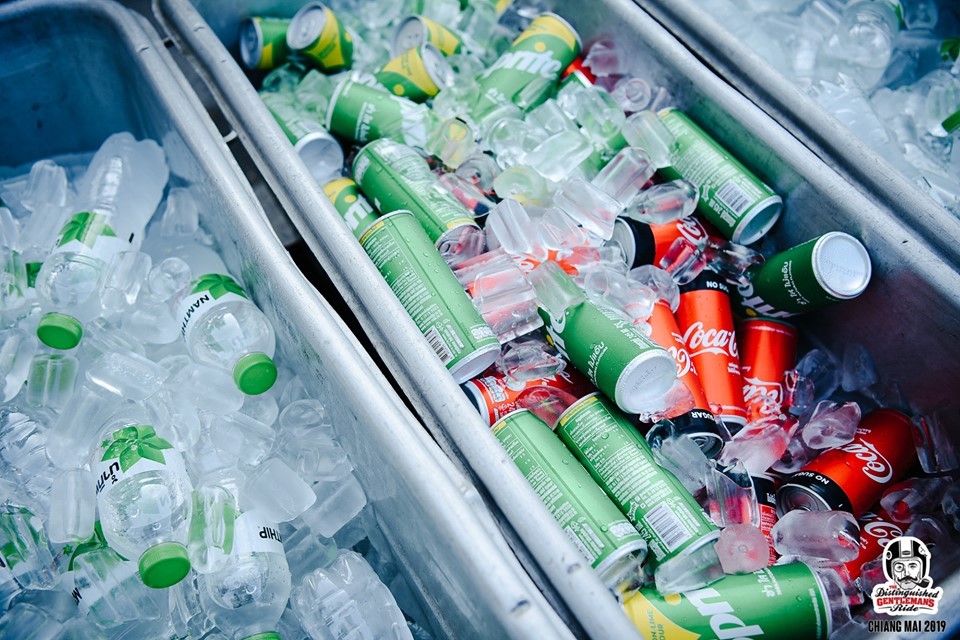 By around 5:30pm the bikes were off. The enormous rumble of over 300 motorcycles was extraordinary. You could feel the rumbles and vibrations deep in your chest!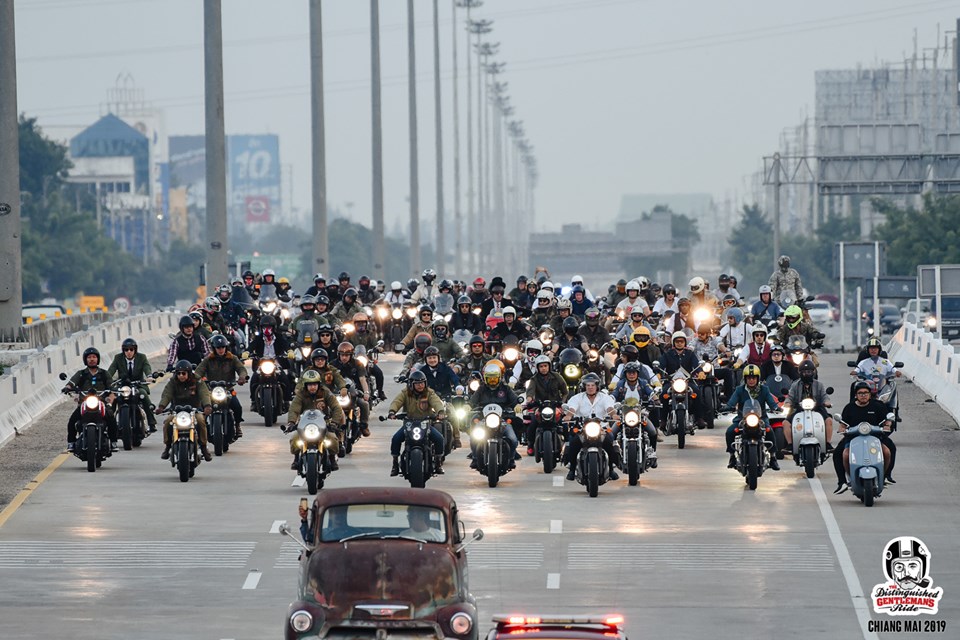 Our dedicated police escort saw us safe travel though Chiang Mai city, holding up traffic to allow us to pass through lights unhindered in our massive group ride. One can only hope that the vehicles who were held up at least enjoyed the show, for it is not something you see very often. Hundreds of beautiful bikes and dressed up riders. Quite a sight!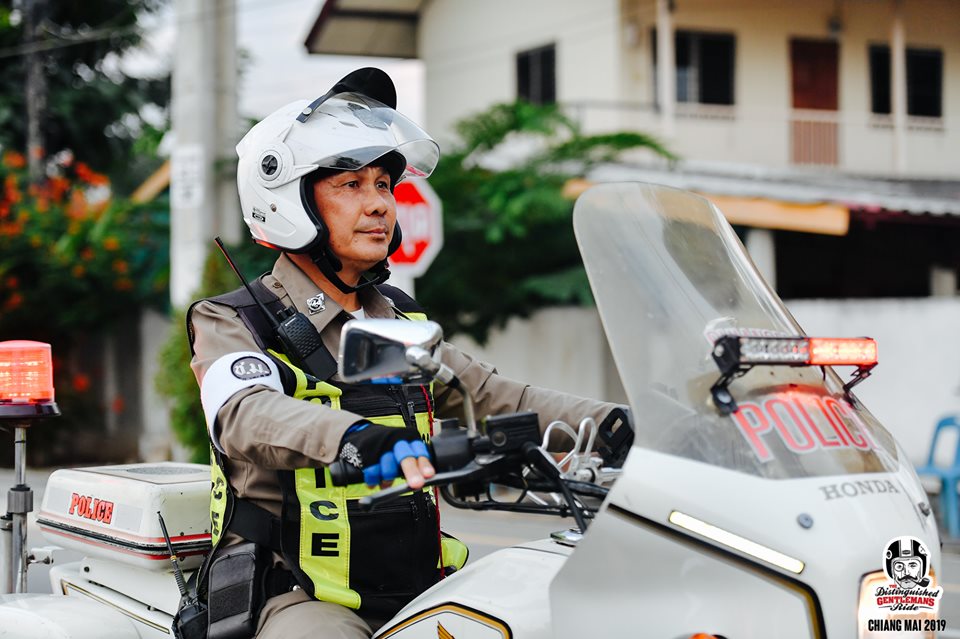 At one point, when we were riding the superhighway through the underpasses, the view of so many bikes struck me hard. I just thought "wow, how wonderful is this?!" A collective effort of so many riders of all different ages and many different nationalities, all here, together, in support of a good cause. It blew my mind a little at that moment, in truth.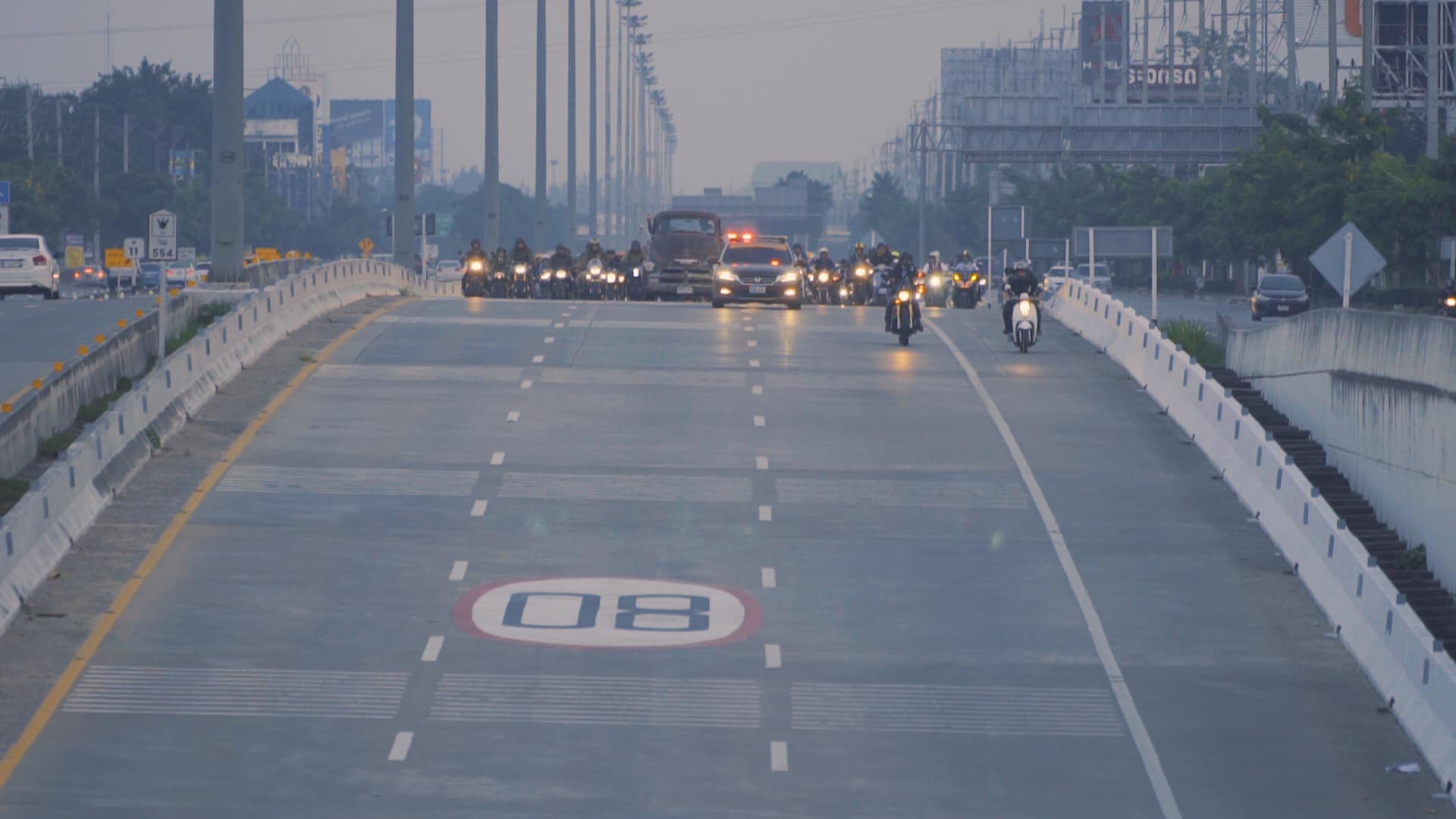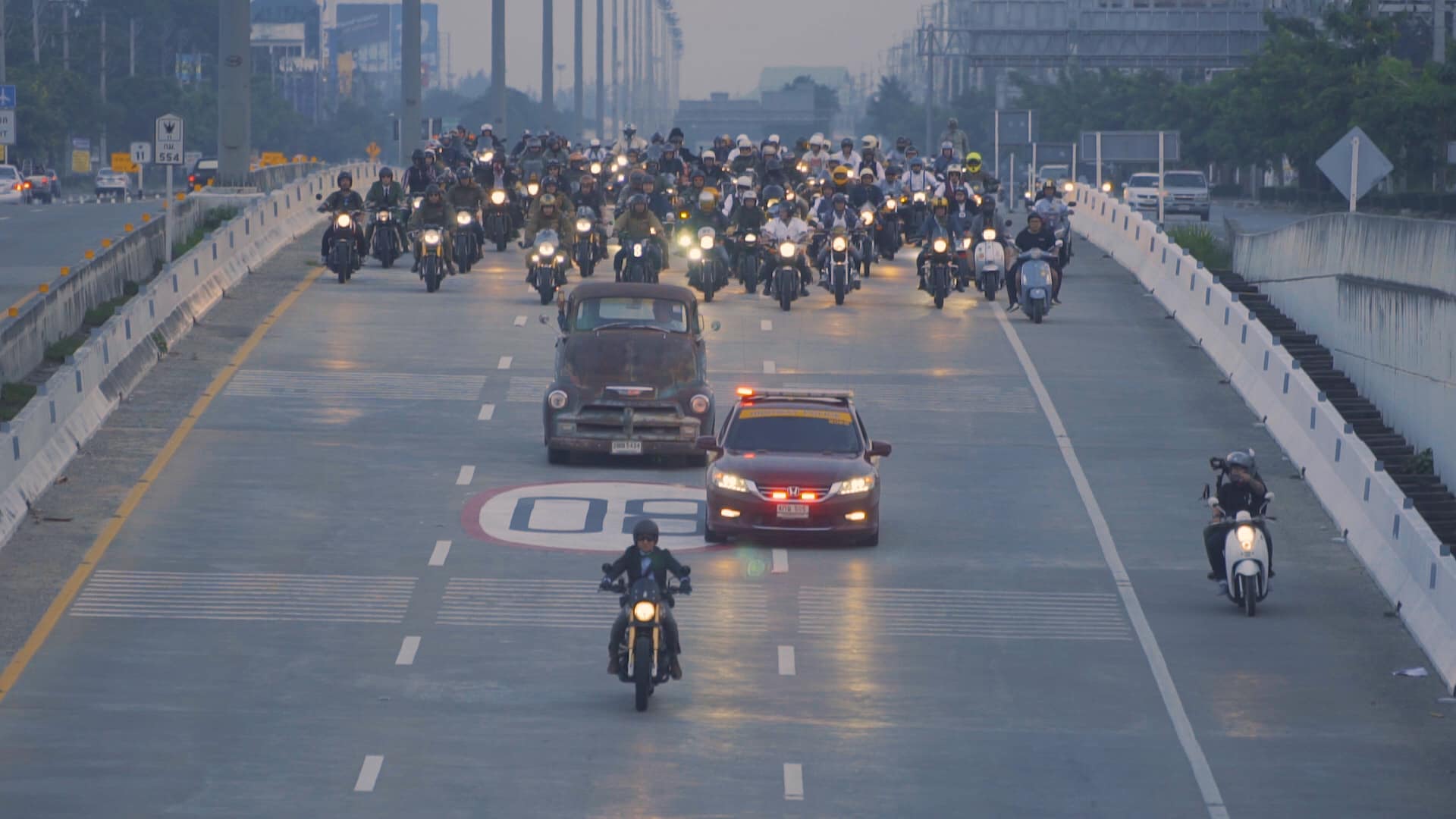 A fab album of photos of the event can be viewed HERE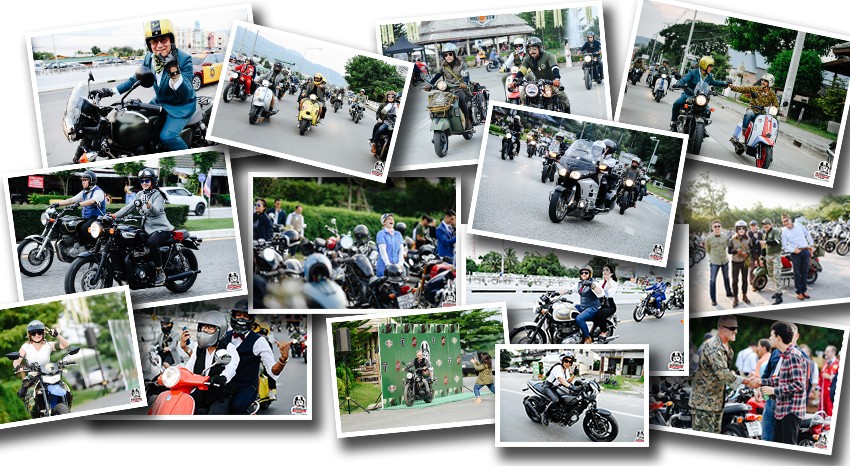 We eventually made our way to Tha Chang Cafe', who laid out a fab evening event for us all. (See last sections of both the official CM DGR video and my video, for highlights of the evening event, which was so well done!)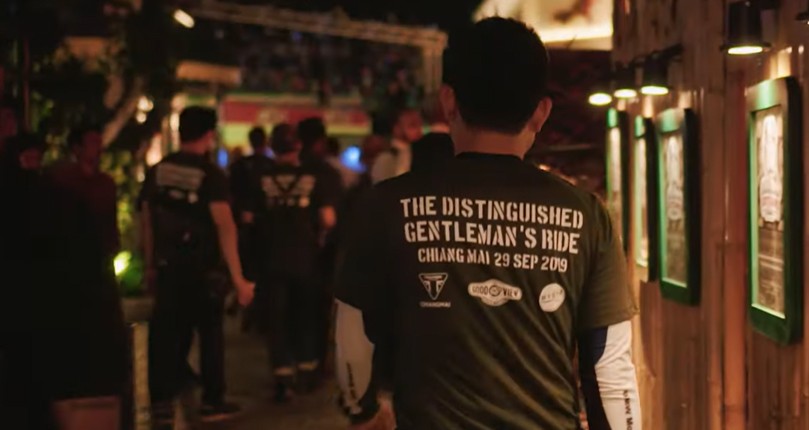 At Tha Chang Café we were treated to food and drinks, an auction to raise more funds, and fab live music to dance to. Additionally there were some cool items for sale and a barber shop grooming the gentlemen to a T!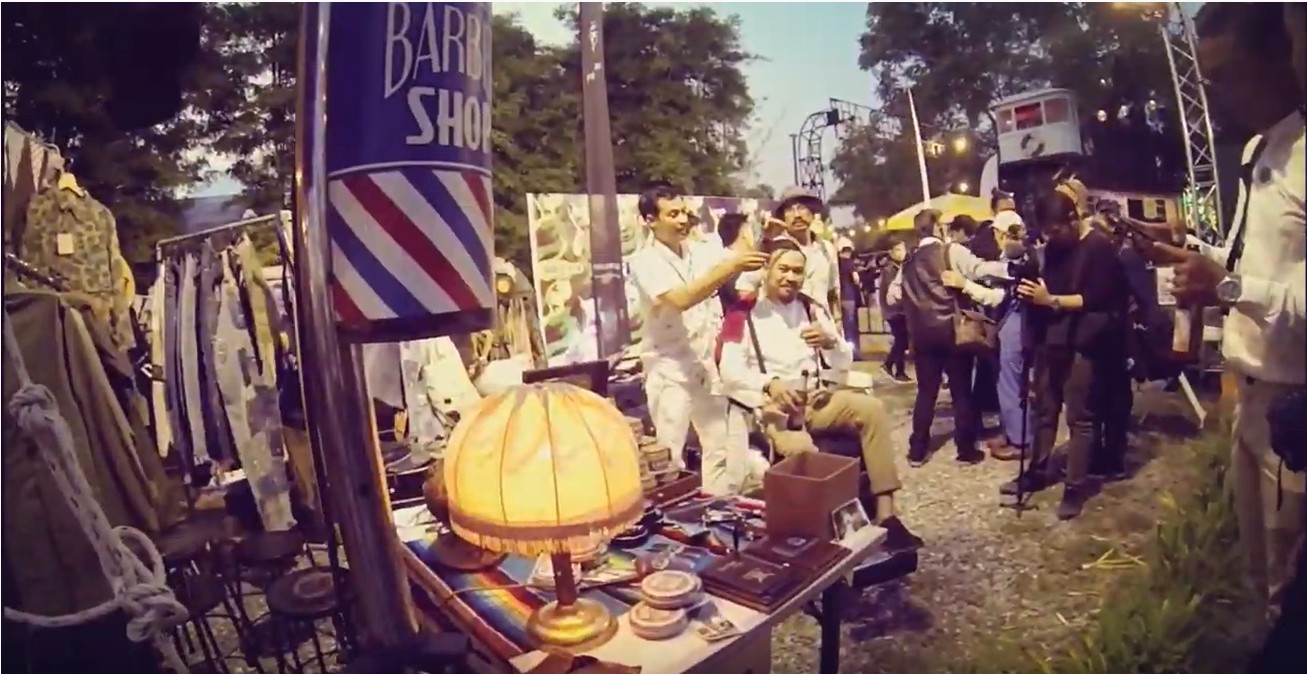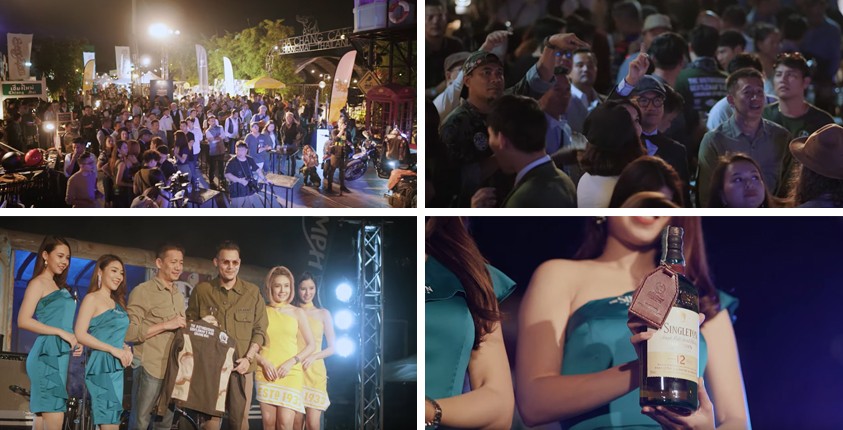 At around 9:30pm my friends and I decided to call it a night and head home, but the party was still going strong!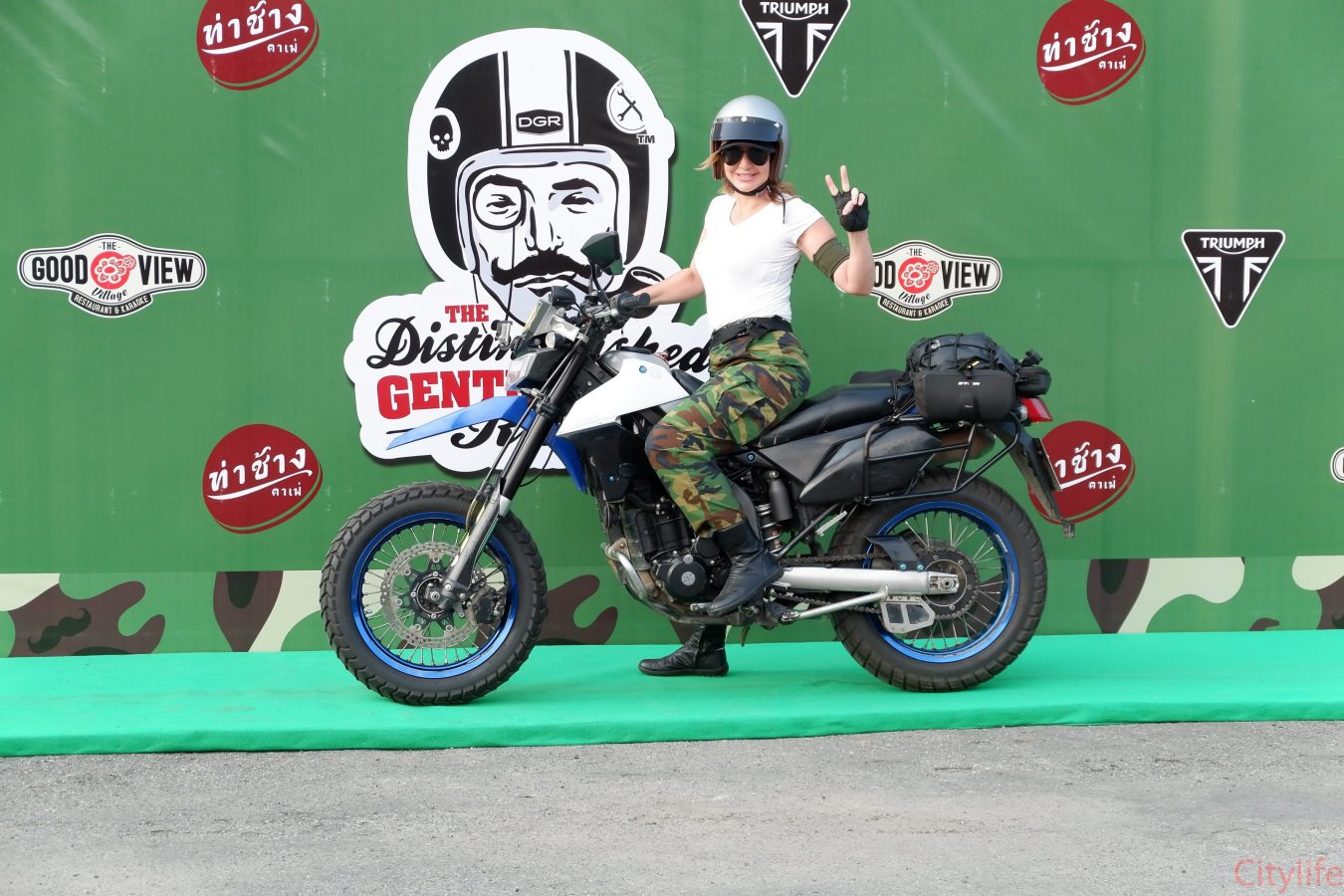 NOTES: The Chiang Mai DGR charges a fee to enter into the ride, with part going to the charity, and part covering expenses (food, drinks, merchandise/gift pack etc). This year the cost was 1000 baht.
Another unforgettable Chiang Mai Distinguished Gentleman's Ride! 
My previous write ups on this event in Chiang Mai:
DGR CM 2018
DGR CM 2017
DGR CM 2016
DGR CM 2015
A HUGE thank you to all involved in setting up this WONDERFUL day!
Did you attend the DGR this year?
If so, where? Would love to know! ?
If you liked this, then please SUBSCRIBE ^.^
On a final more serious note. Remember to take good care of yourselves gentlemen, mentally and physically. Inform yourself and your loved ones about prostate cancer and to read up on the signs and symptoms. (Cancer Research UK has a list of symptoms: http://www.cancerresearchuk.org/about-cancer/prostate-cancer/symptoms).
Wish us all long and healthy lives! 🙂