Day Trippin' – Mae Wang (& Doi Inthanon Area)

Monday 18th November 2011. This day is the anniversary of a bad motorcycle accident 8 years ago, so I always try to get in an interesting motorcycle ride on this date. Having checked out some possible routes via Google Maps, it was also a good time to try some minor trails and off-road tracks. (I am very bad at off-road riding. Nerves always get the better of me. So intermittently I keep trying to do a bit more in order to get over that mental block).
My main POI's were to be:
the Ganesha Himal Museum (Doi Lo District), Pha Chor (Mae Wang National Park), and Wachirathan Waterfall (Doi Inthanon)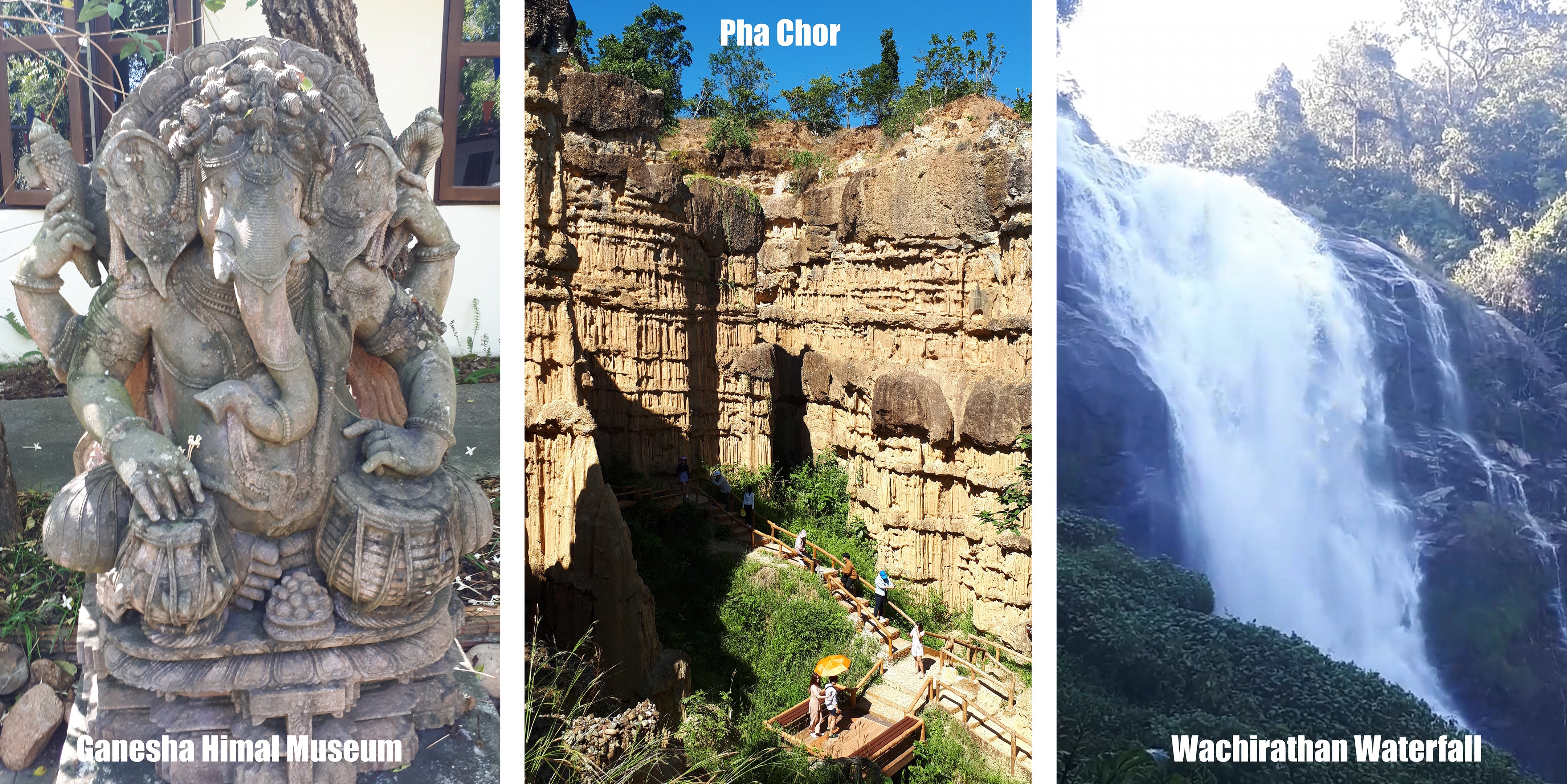 I started out late (approximately 10:30/10:45am). I took the main R121 until it linked up with the more rural 3035, which went through some interesting small village areas.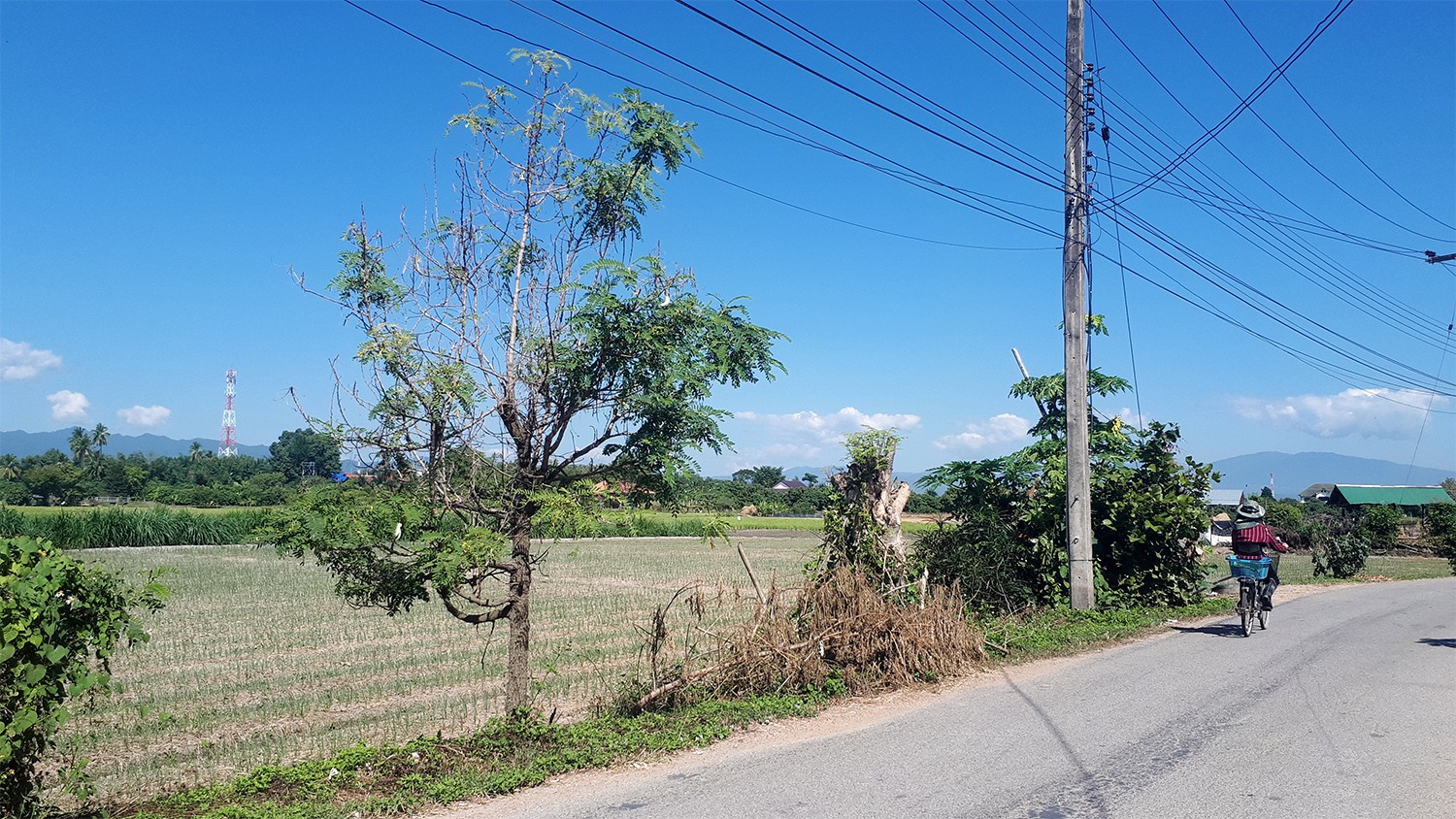 Spotted this fantastic elephant statue outside a local temple. Inside the temple there was a large pink Ganesha Elephant God. (วัดท่าช้าง / Wat Thung Chang)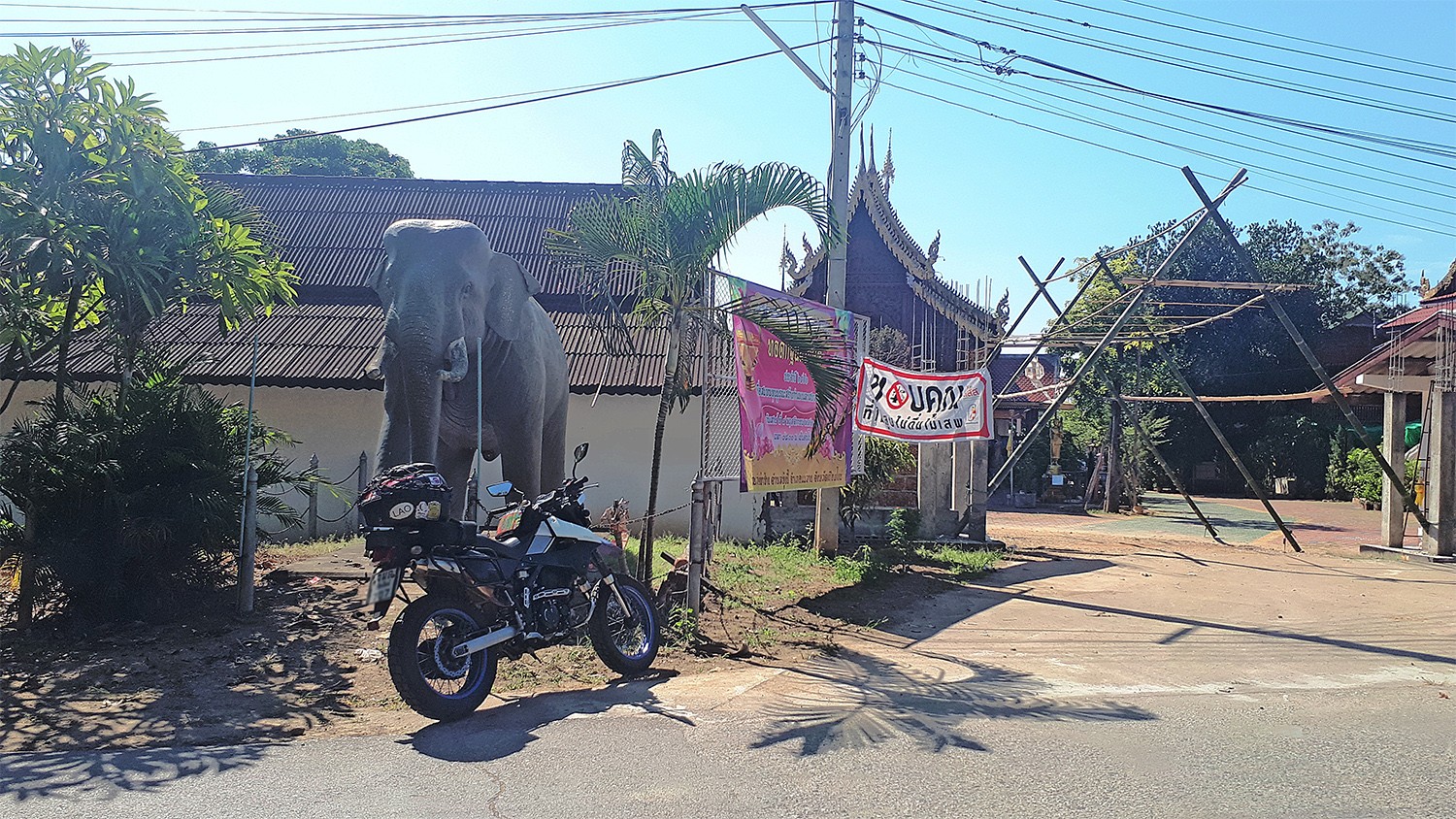 Spotted this nice little warning sign put out by a resident of this area too. "ระวังทางโค้ง" – "be careful, sharp curve".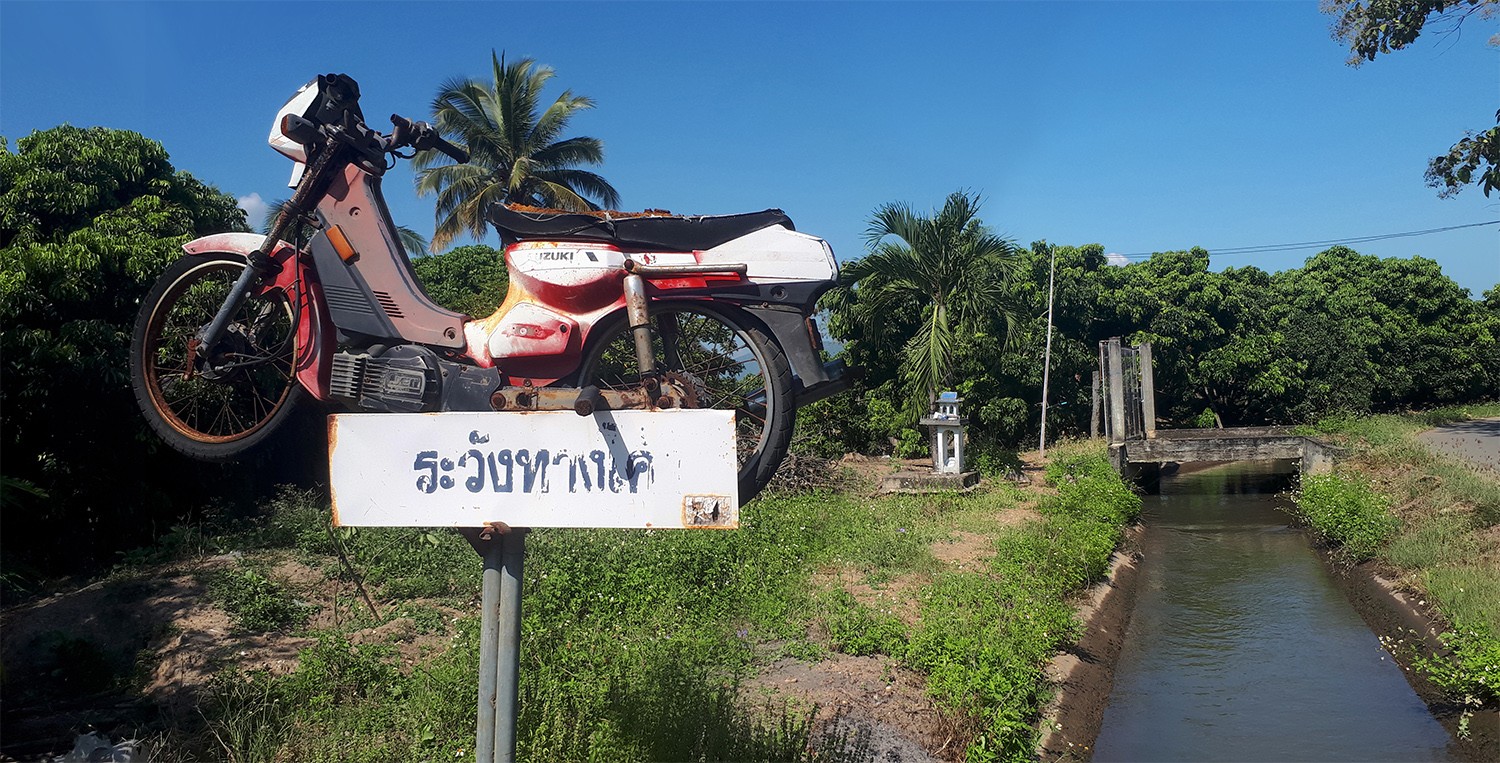 When I arrived at the Ganesha Himal Museum, it didn't disappoint. Not only was it a fantastic and interesting place, but I also received a blessing. As today was a significant day for me, the blessing felt perfect. The monk actually sang the blessing over me, in a wonderful sing-song voice! I gather this is pretty much standard for everyone visiting, but because I didn't expect it and because it was a significant day, it just felt really quite wonderful.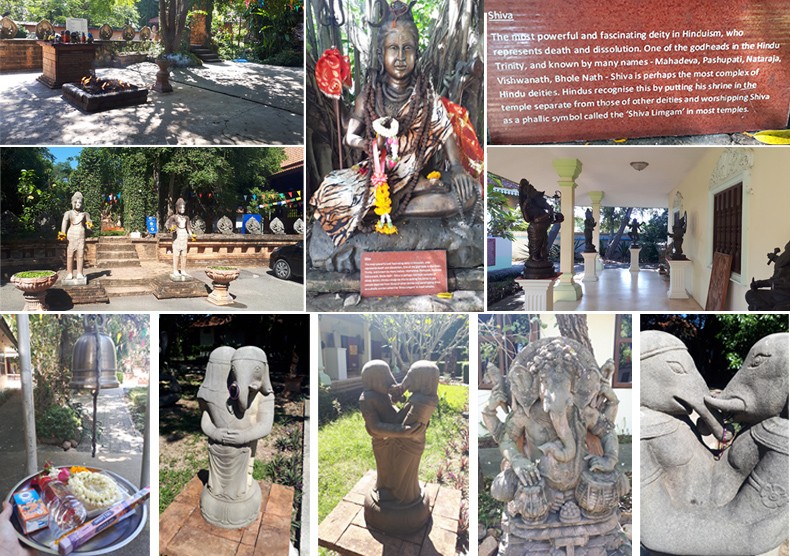 There is so much to see at this museum, including many different interesting Ganesha statues and a fantastic wax museum, that its hard to narrow it down to just a few photos. So, you just have to go see for yourself! (There is also a small coffee shop and a gift shop too). The entry is free, but expect to make some kind of offering when there. 
After enjoying the museum I set off to Mae Wang National Park, as I wanted to finally visit the amazing Pha Chor. I had been meaning to visit for several years, but just never got around to it. It didn't disappoint either!
Pha Cho – Mae Wang National Park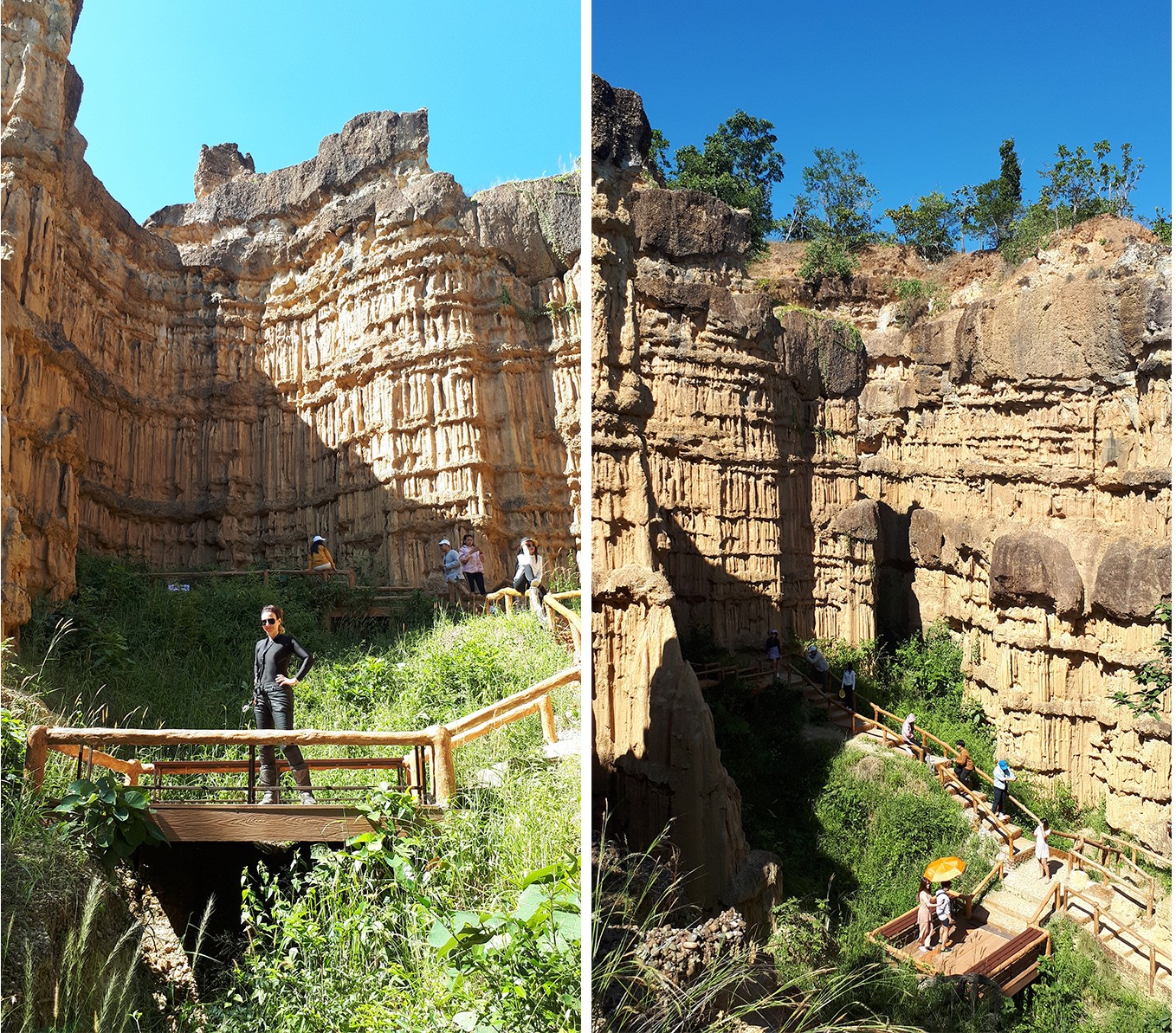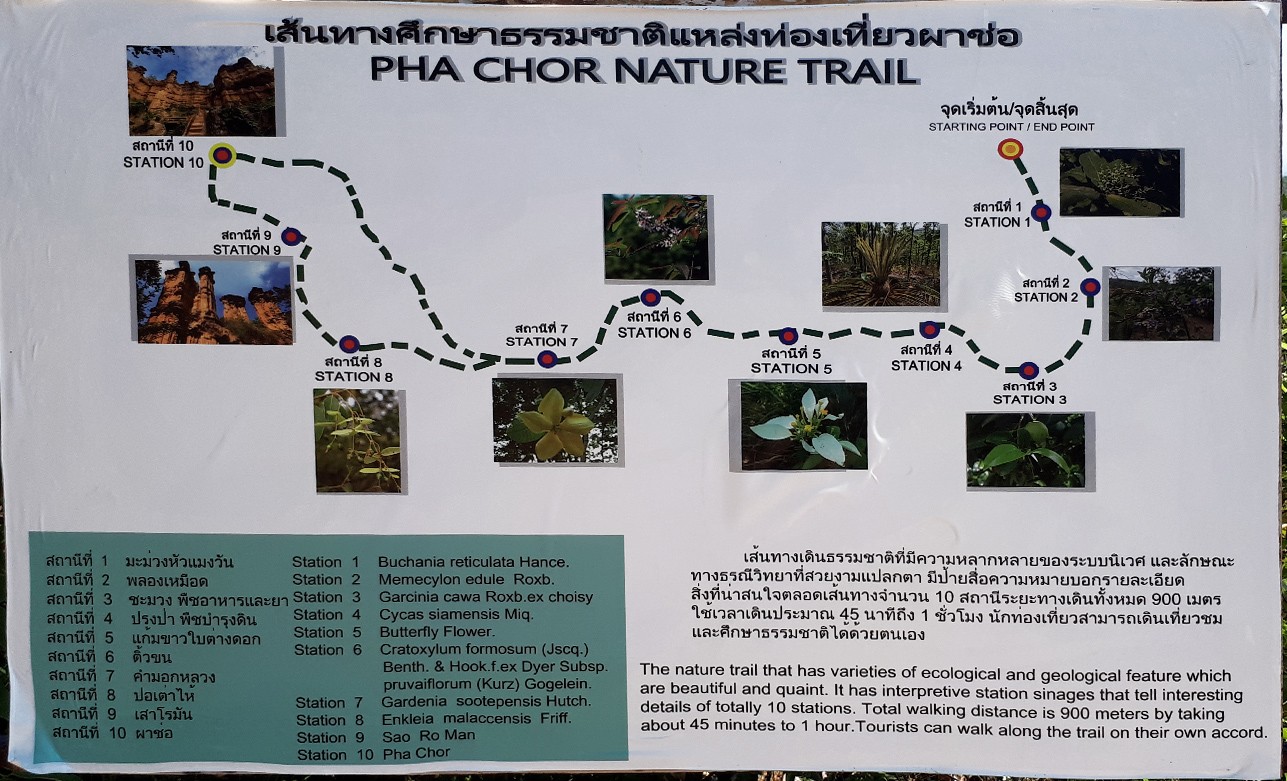 Prepare yourself for a bit of a mini hike trail. Take water and best to wear a hat or take an umbrella to shield from the sun.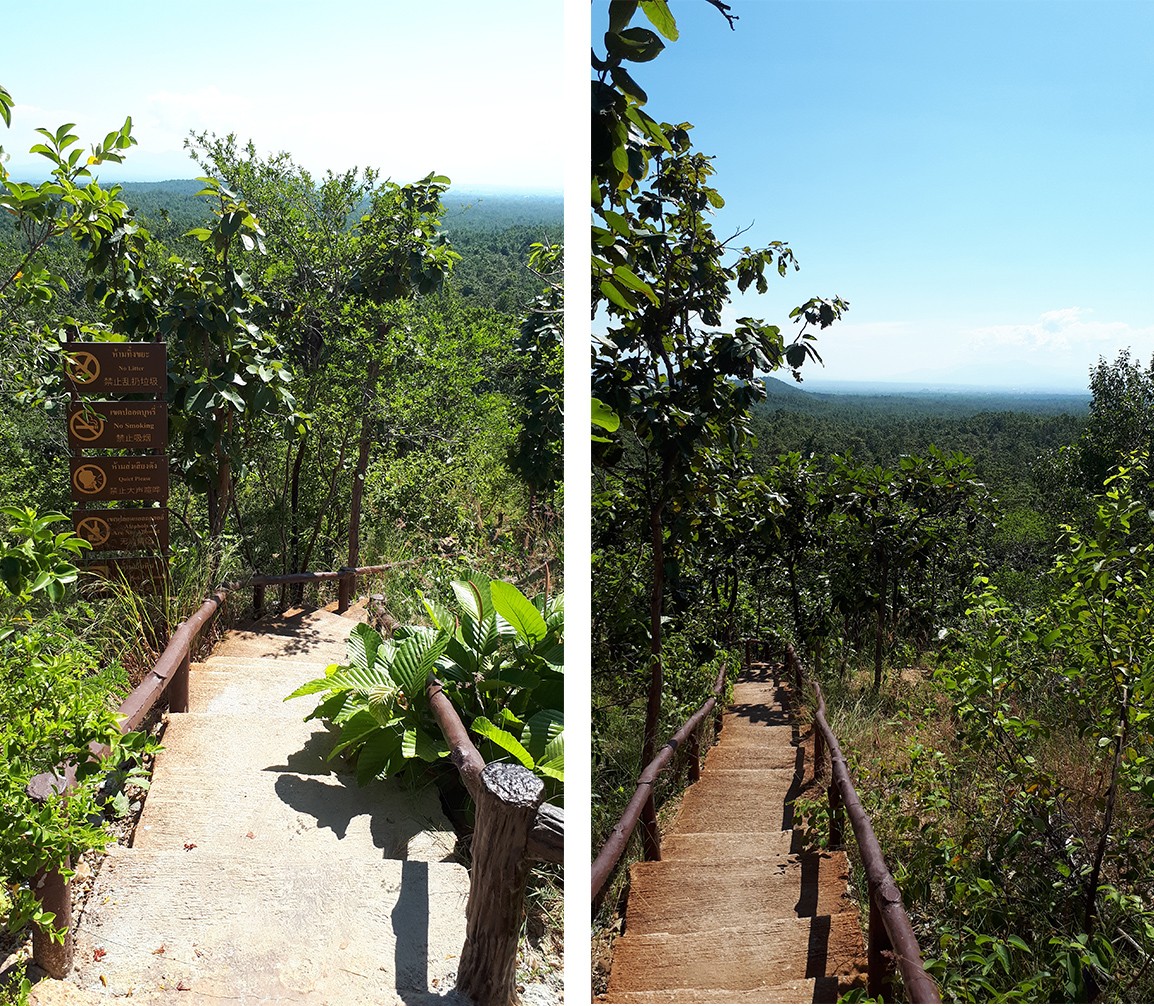 Lots of info on the park dotted along the trail, in Thai and English.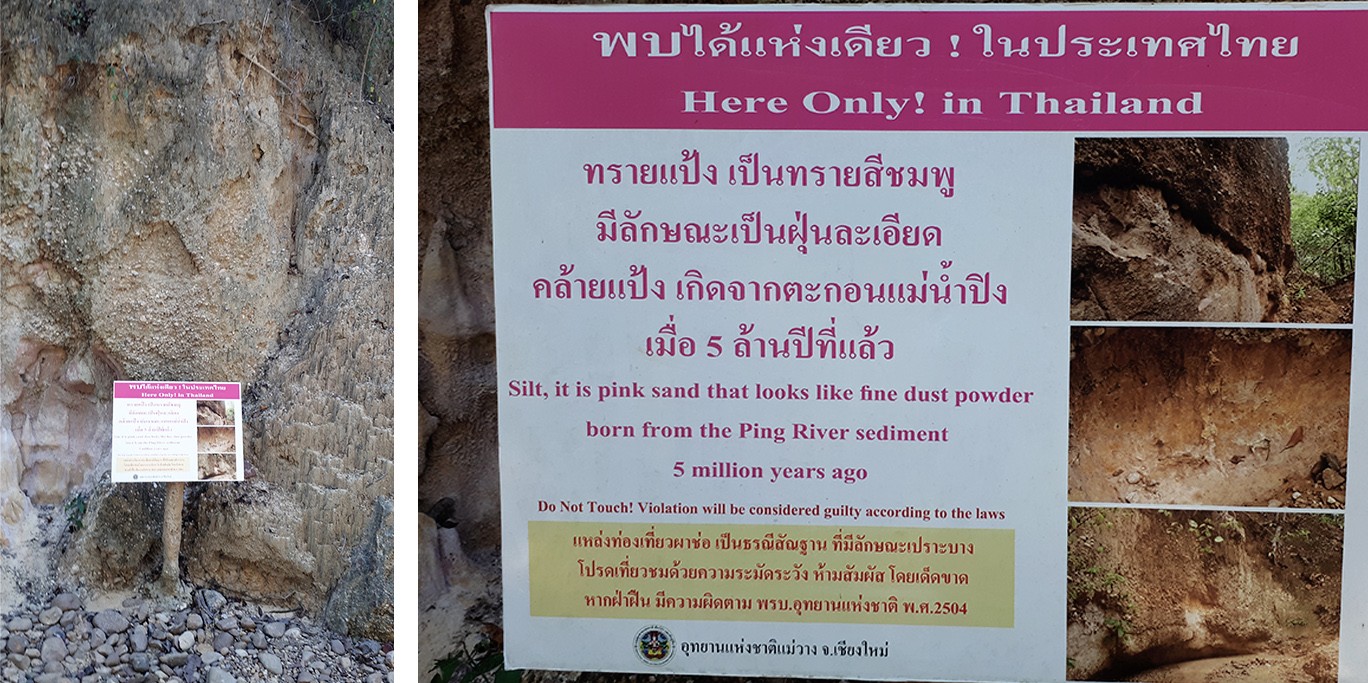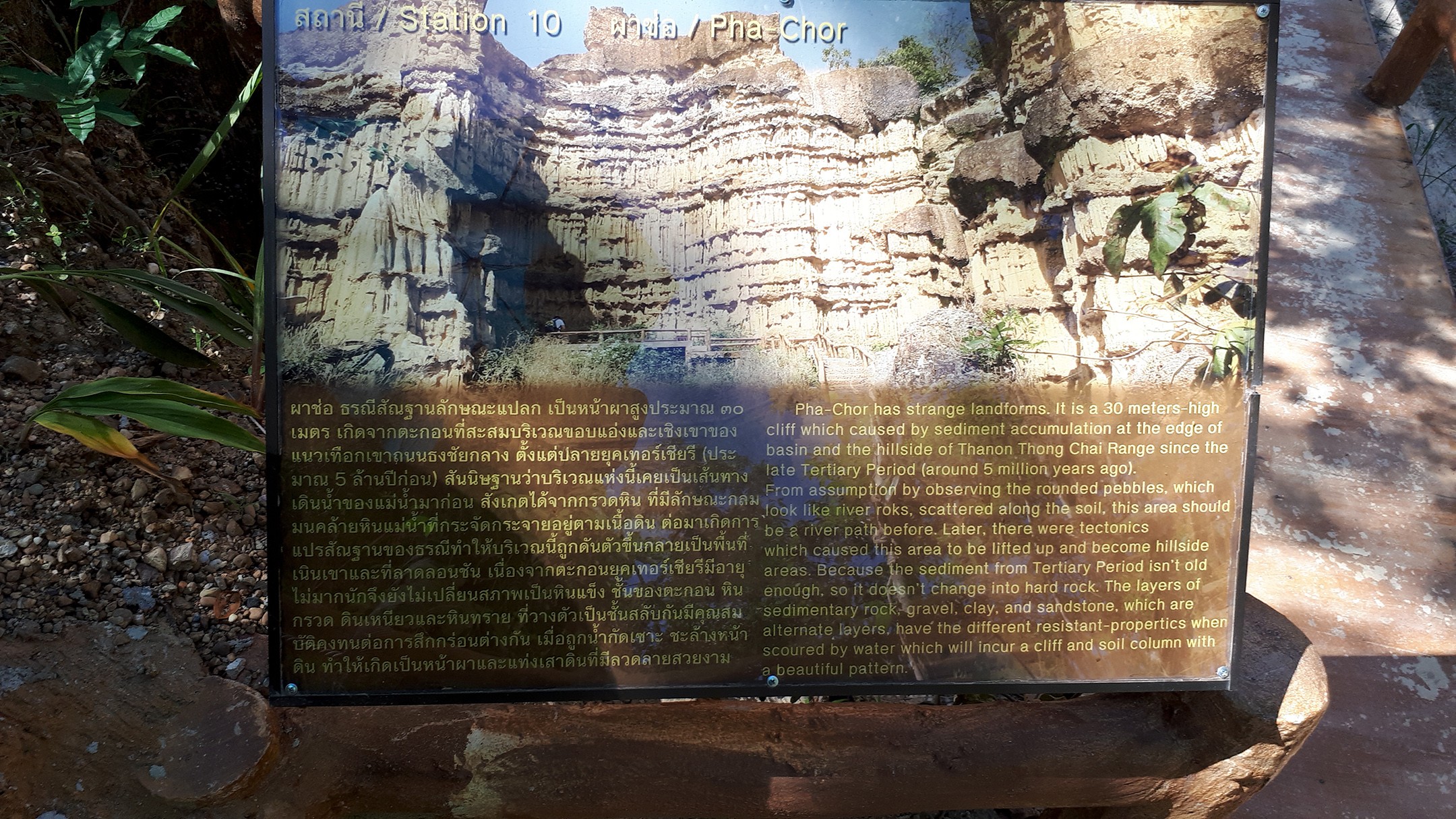 ..and plenty of shaded rest spots on the trail, if you need one.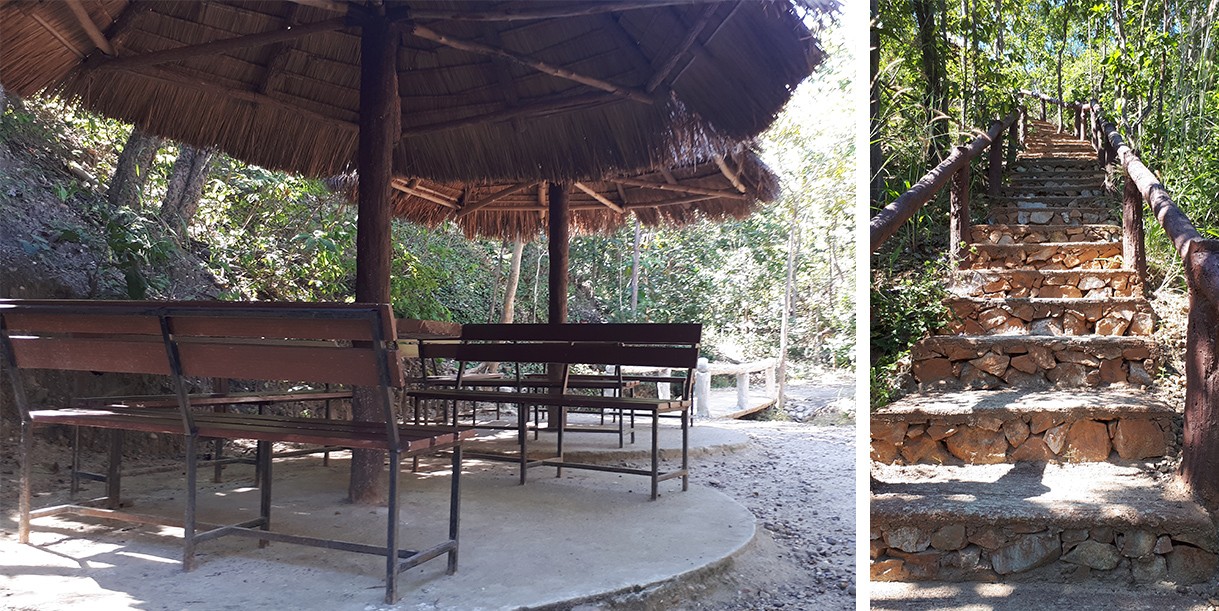 Be aware that there is also a very narrow walking section to the exit point, and that you should not touch the rock.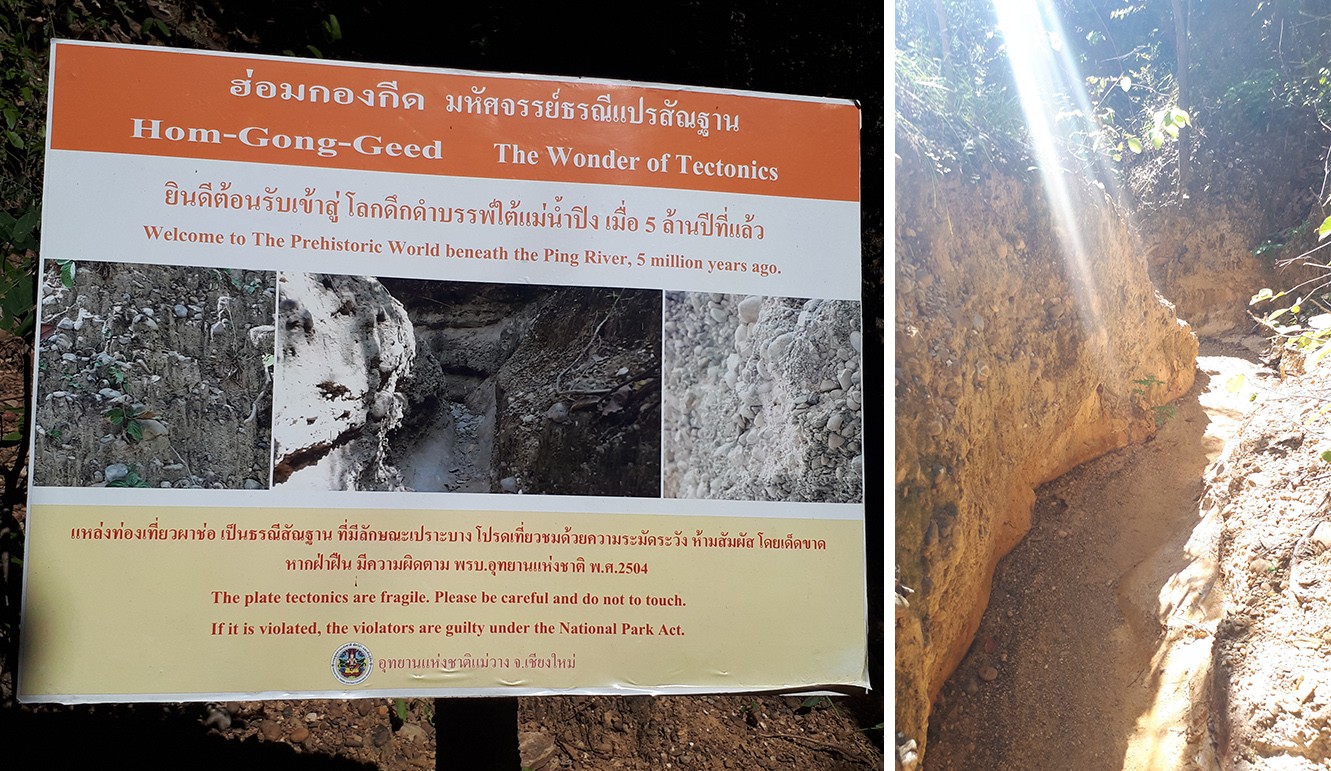 Fantastic place and well worth a visit.
After a quick refreshing drink and a snack I got back on my bike ready to visit the next place; Wachirathan Waterfall, in the Doi Inthanon National Park area. I also noticed a possible interesting "short cut" through to the falls, however, this was the result.. haha..
I made a U-turn, but figured that since I was already in this area I may as well see if there were other routes worth looking at. I rode to a bridge and realized it was a bridge over the area I just tried to cross. It dawned on me that this was supposed to be a river, but oh so dry! Doesn't seem so good for the start of Cool Season. Surely this river should be flowing? I noticed too that many areas were brown instead of green. This years Rainy Season saw really low rainfall, and it showed. Still stunning though, but concerning.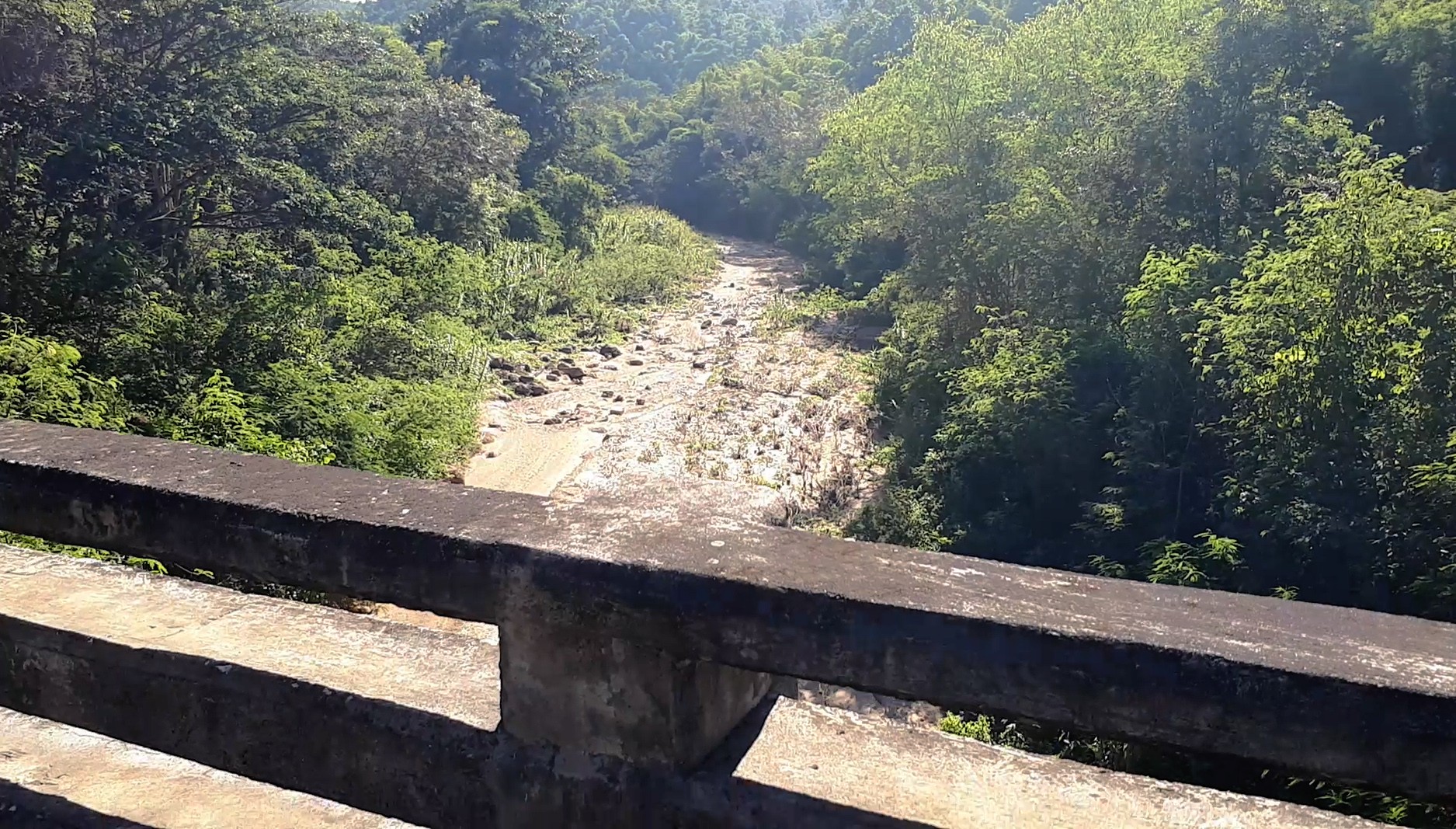 The road I took led to dead end, so I turned back and headed back on myself. Time was ticking on due to my late start, and I was a little frustrated at myself at not being able to tackle the "short cut" route.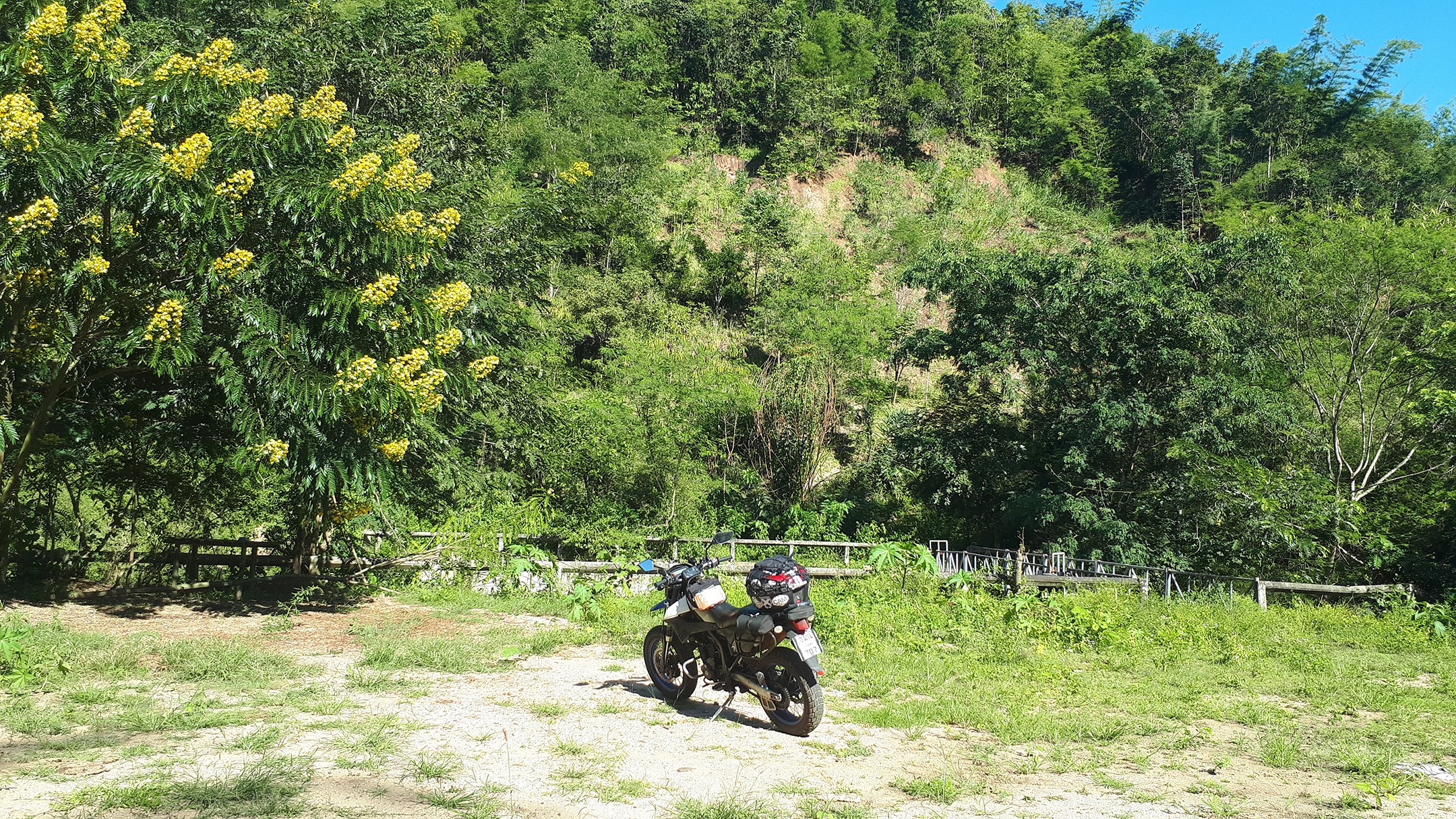 I took a quick stop at Pong Cho Reservoir within the Mae Wang National Park area and then took a few interesting farming back routes before linking up with the main busy R108.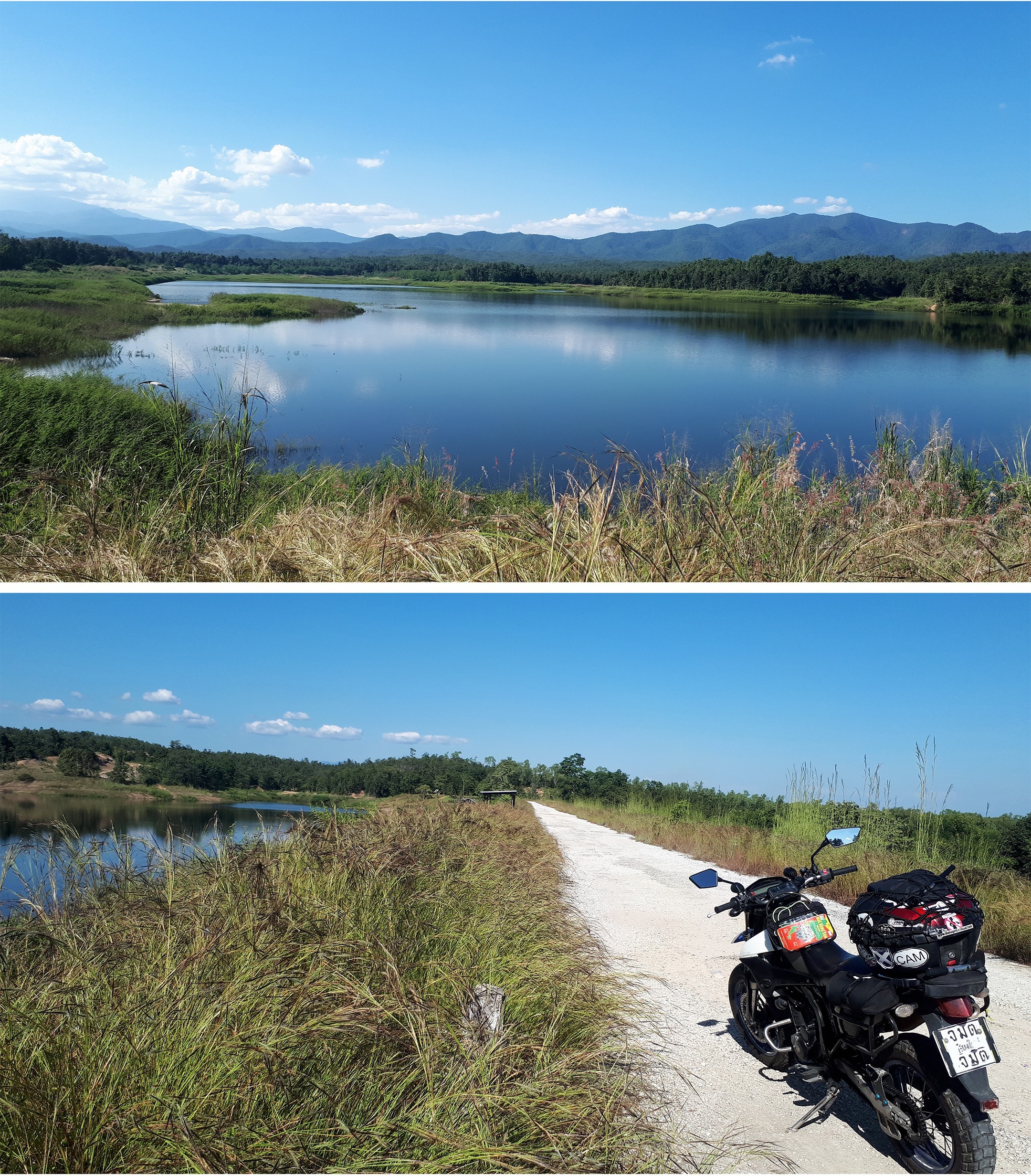 Some great little farming back roads.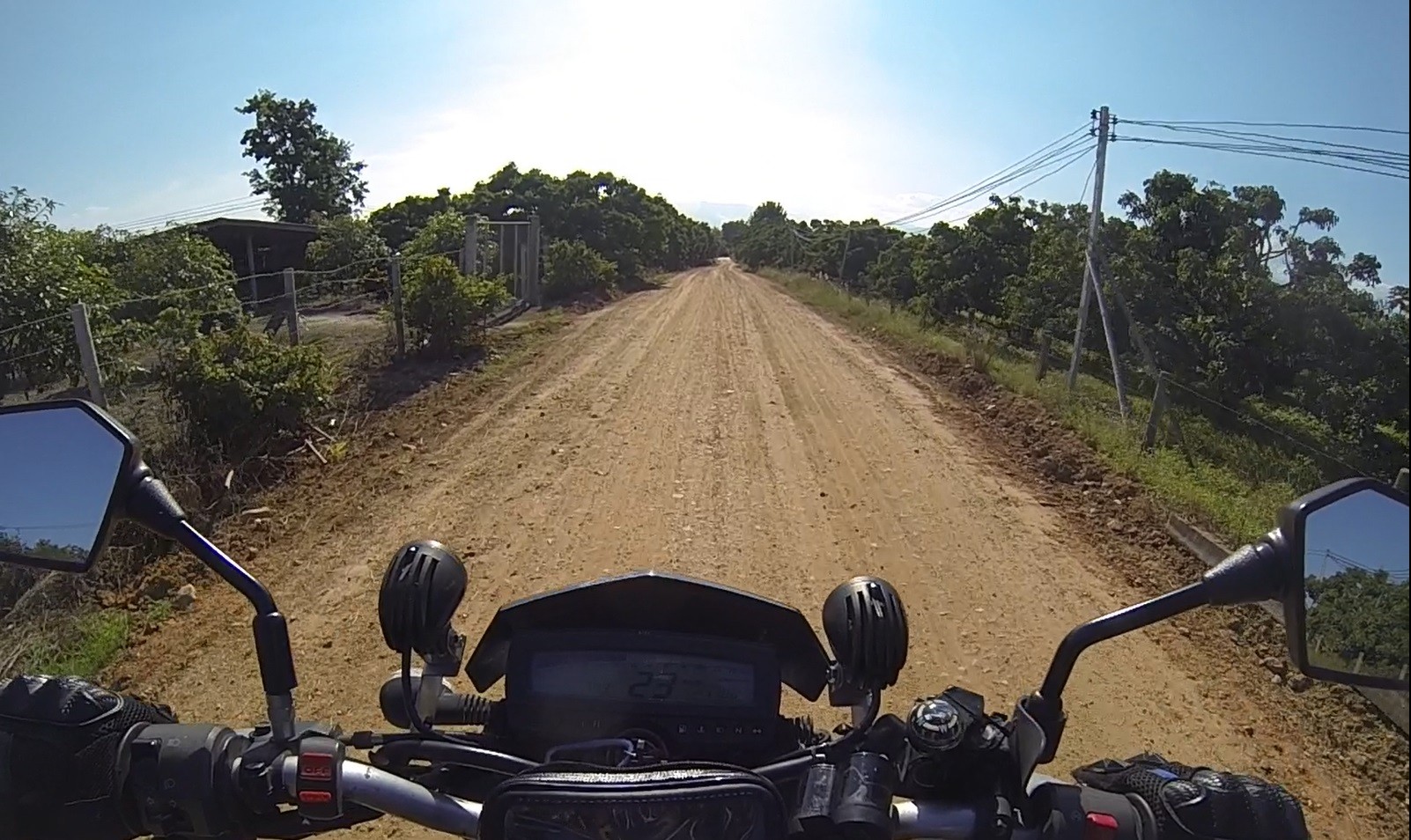 Spotted this interesting small remote temple too. สำนักสงฆ์ป่าบวกบง.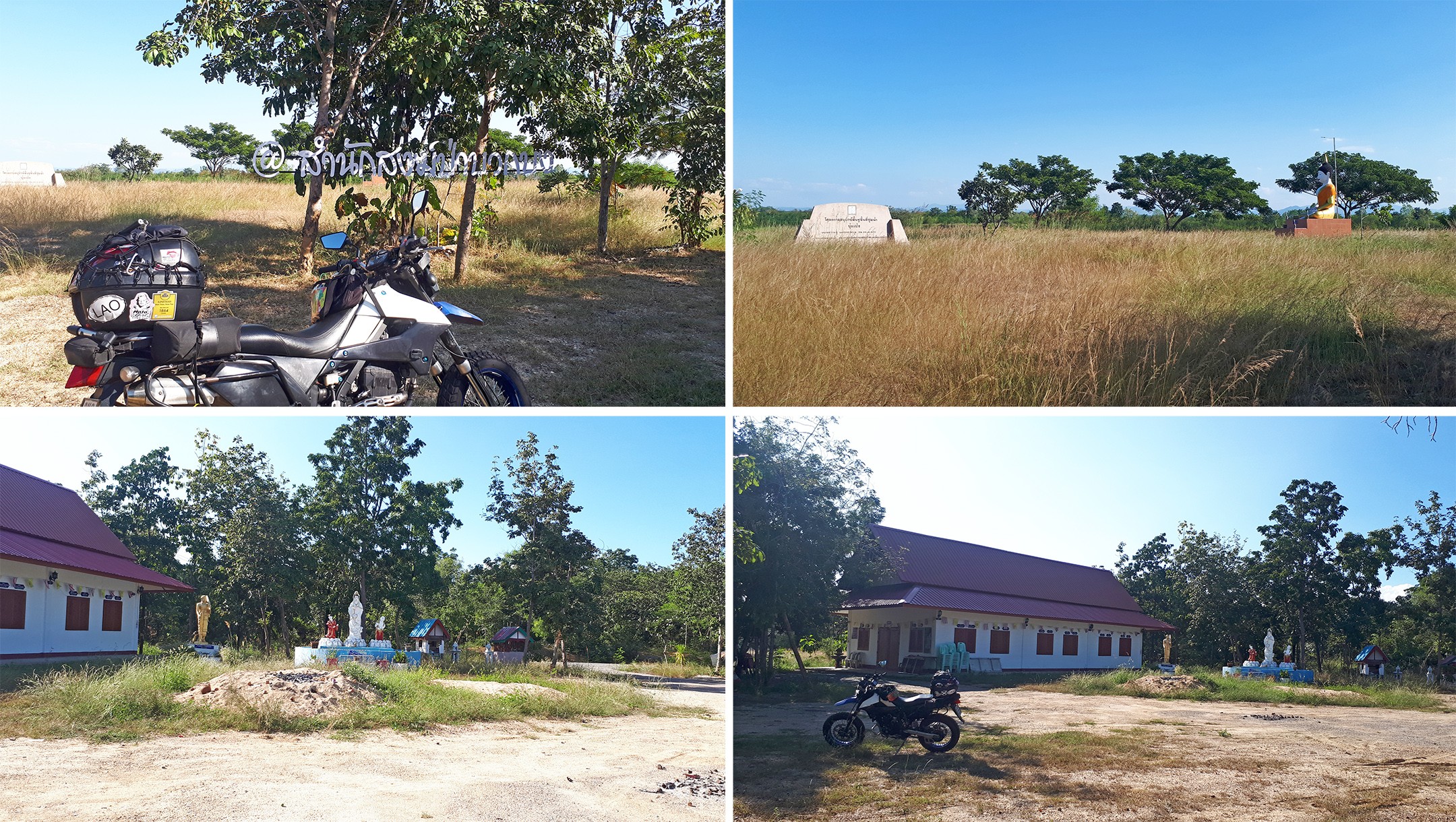 Eventually I was on the main R108 where I topped up fuel just before the 1009 junction, which would take me up to Wacharathan Falls. There is a National Park checkpoint in this area (before the waterfall), but if you tell them you are riding through and not going to the main Doi Inthanon viewpoint, you are permitted to ride though without needing to pay the (steep) National Park entry fee.
At the waterfall the water was raging! (video clip of the waterfall and highlights of the trip at the end of this report)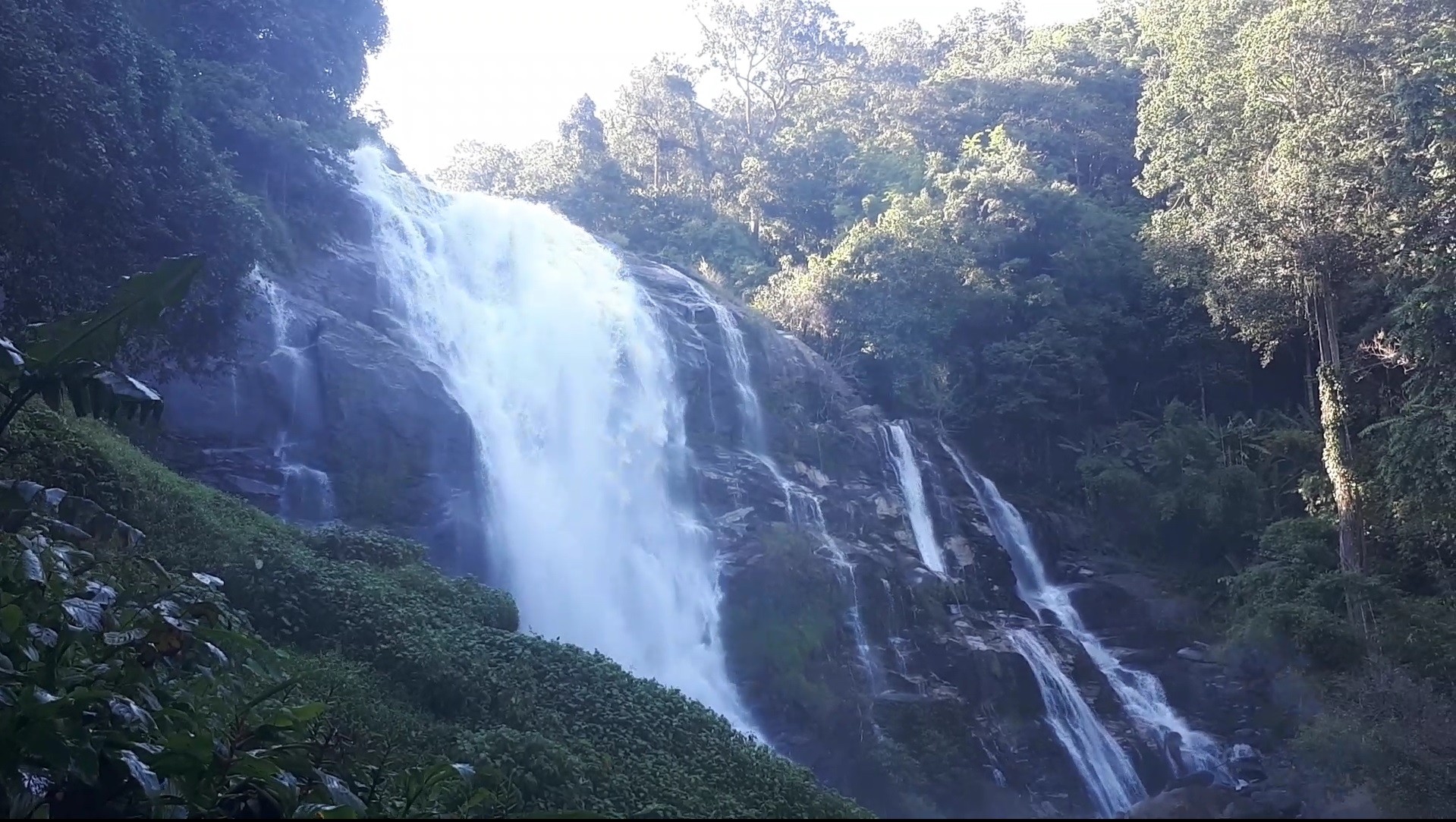 It was really packed though, as is to be expected really..but still was a shock after so many quiet roads.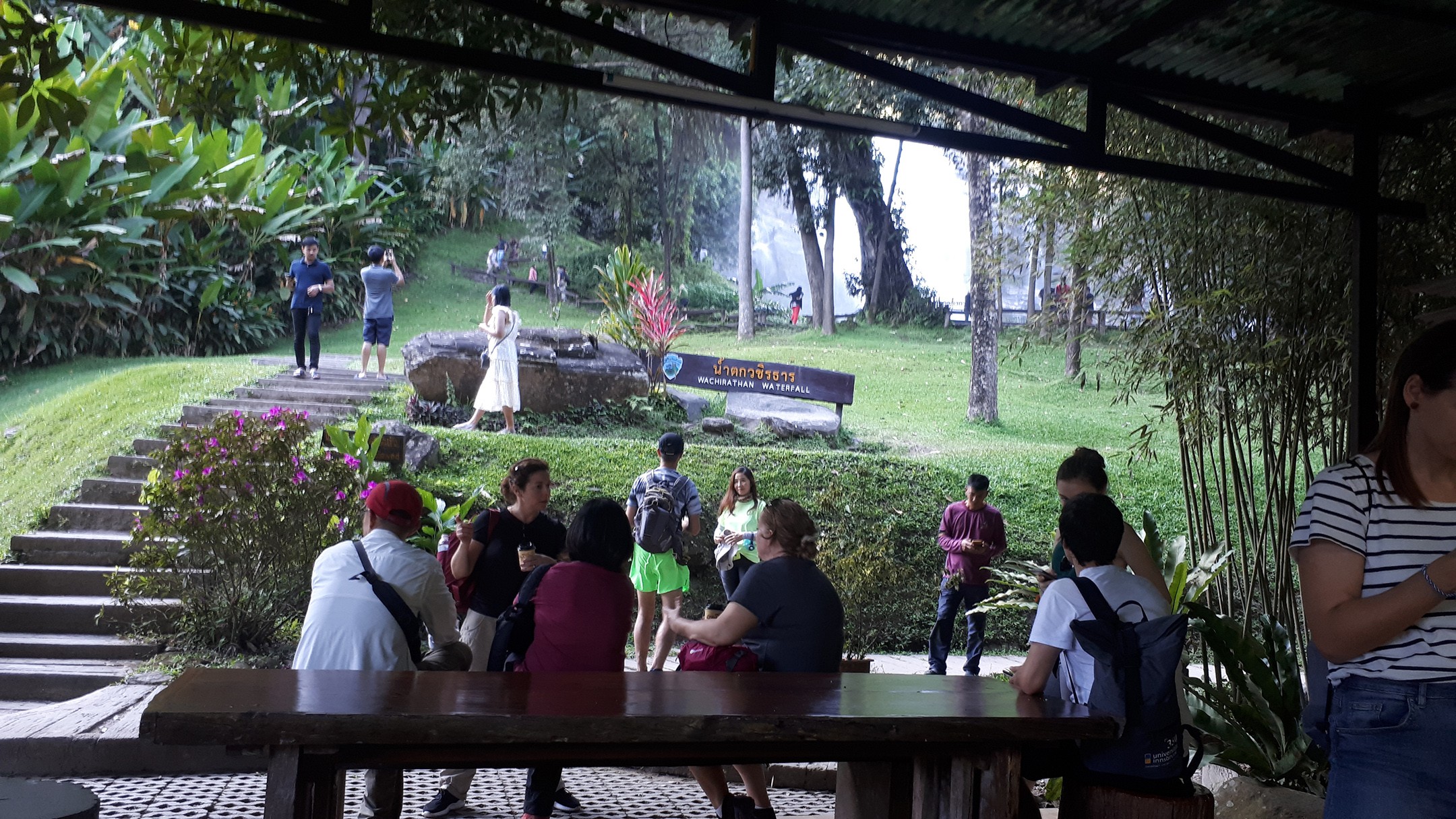 I bought myself several drinks at the little café within the waterfall grounds and had a quick bite to eat. The girl in the coffee shop remembered me from previous visits and had a chat to me about mutual friends (a lot of the tour companies I know ride into this waterfall whilst on the Mae Hong Son loop).
Feeling refreshed I got on my bike again. My next ride was going to be pretty much non-stop. It was already getting late and I needed to cover over 100 kms to get home (via the long way). I was looking forward to riding on the scenic Mae Wang route and there was also something I wanted to make a mental note of, for another ride trip.
I had just a couple of pauses enroute to enjoy a few stunning views. My GoPro batteries at this point were now dead and my phone battery was dying, so I decided to just turn off the tech and enjoy the ride home. (I do have a USB port on my bike, but it seems my phone cable wasn't playing ball that day!) I did get a little juice in my phone battery for a couple of quick photos and video shots though, but nothing touches upon how wonderful this route really is!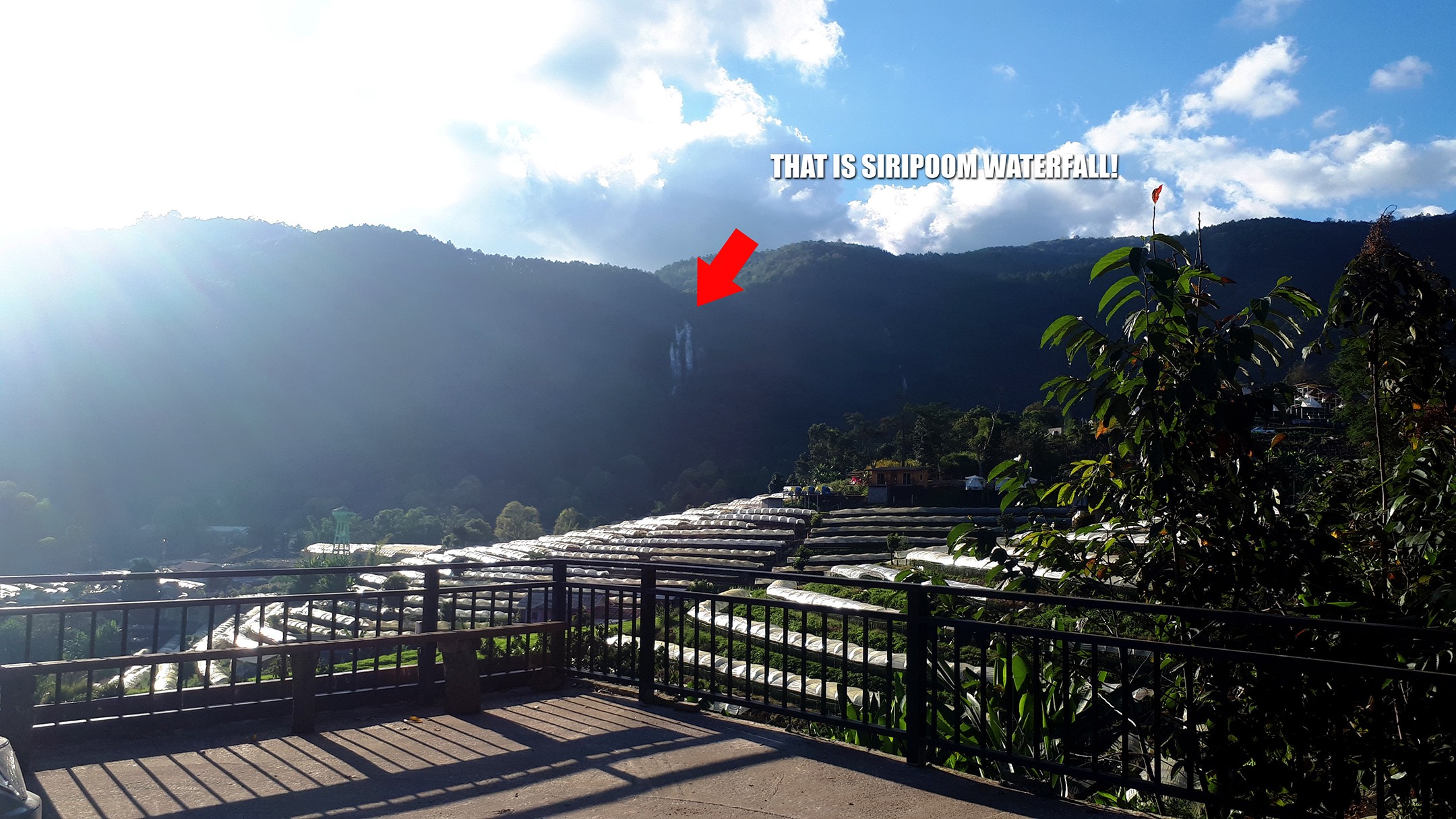 I also did get to find that "thing" I wanted to make a mental note of for another ride..so all I can say for now is WATCH THIS SPACE, as it looks quite interesting.
TO BE CONTINUED…
Additionally, I tested out my INUTEQ Dry Cooling Vest again during this ride, also with a temperature reading gun. I loved it. Will update later with more info on this, but here is a link to read more: INUTEQ Thailand. 
In the meantime, here is a highlight video of my daytrip 🙂
**********
*CONTINUED*! UPDATE! (Google Map Link)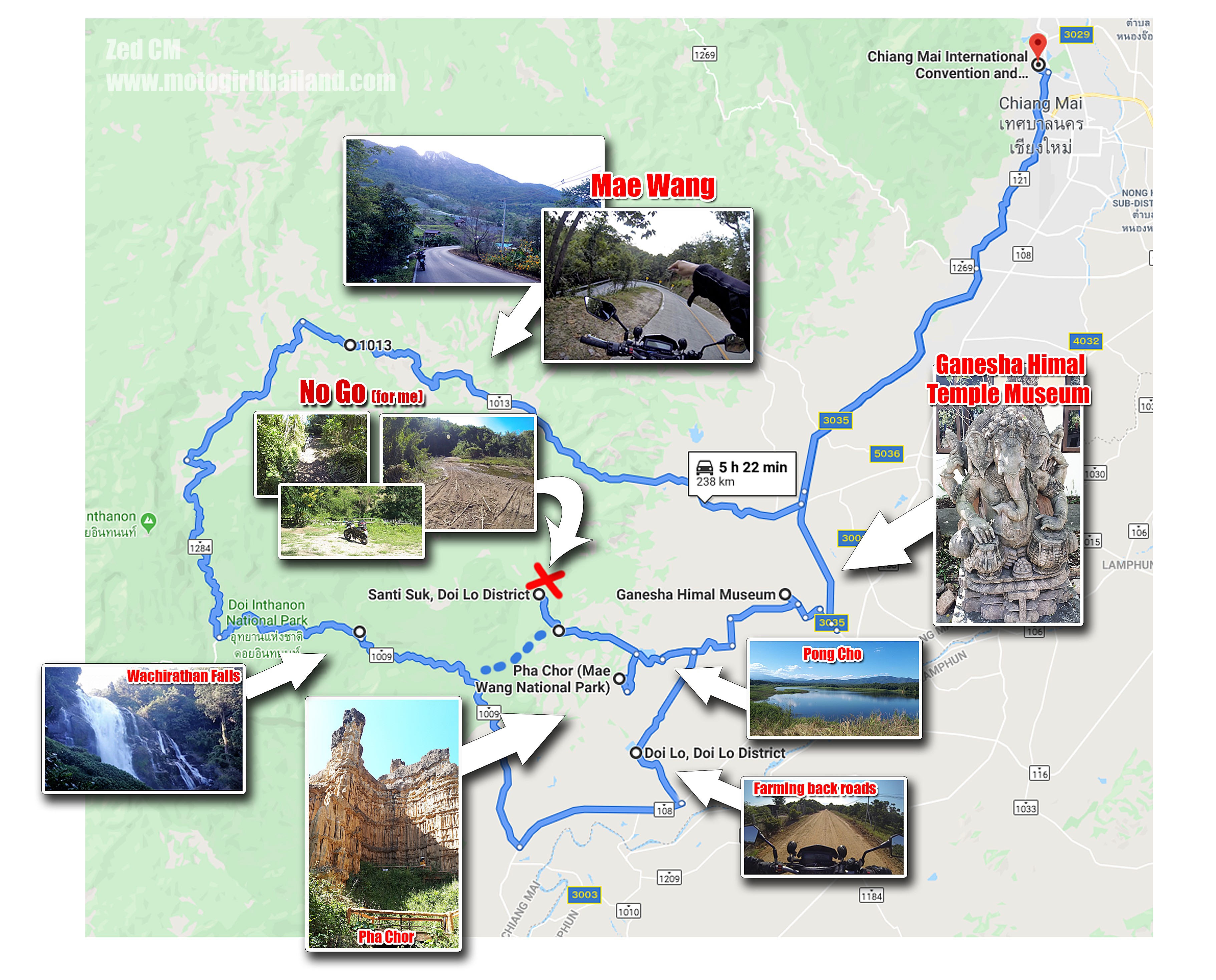 So, a few days later I returned to Mae Wang in order to find the "thing" I was looking for. I was on a quest to find a GIANT mountain Buddha that I spotted on my previous ride. Found it I did, and it was AMAZING. Just check out the size of this Buddha!

I spotted this stunning Buddha on a couple of rides, glinting white against the green mountain forestry. So I set off this morning determined to find it, and also to enjoy a scenic loop ride.
The Buddha was truly magnificent (can you see how small I am whilst standing on the Buddha's hand?!), and the route I chose was spectacular.
The rural 4053 road cut through the mountain with scenic views of agricultural land on either side. Lots of vegetation and flowers. Super quiet road with just a few random passing farmers.
The route linked up to Samoeng and with it a lot more populated. I really much more enjoy these lesser known rural roads. No tourist attractions and just Chiang Mai northern beauty.
I did a little research on the Buddha statue and temple when I got home and it seems this whole temple zone has been under construction since 2012! There is even a Facebook page on it showing the amazing transformation. It is such a strange and magnificent Buddha image. In the construction days it looks rather surreal, almost like a "Hellraiser" image (hope that isn't offensive!)
Here is the FACEBOOK PAGE for this amazing temple and work that has been ongoing to produce this incredible statue.
A really fab ride that passed by elephants in Mae Wang and cut through to Samoeng via a rural agricultural mountain road. Highlight video is here:

Hope you enjoyed this trip report. 😀
If you did, please Like / Subscribe ! ♥
FACEBOOK
INSTAGRAM
YOUTUBE

..and if you feel exceptionally generous, then you can donate into Paypal or you can sponsor me through my Patreon Account.
Every little counts! This will go towards better equipment, website hosting, etc. Thank you ♥ 🙏