ABOUT ME
Introverted adventurer on a motorcycle 😏


I have been living in Thailand for 13 years, and hope to show the world some of the beauty and hidden gems I have come across in Thailand (and S.E.Asia) via my (mainly solo) travels on my Kawasaki Dtracker 250cc. Past, present and current travels.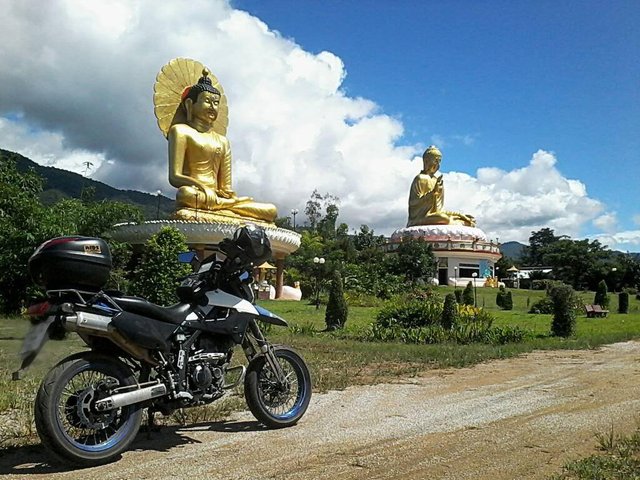 I'm a private individual, so it is difficult to write about myself. (Which I realise seems ironic given that I have publicly posted myself on the internet in recent years.)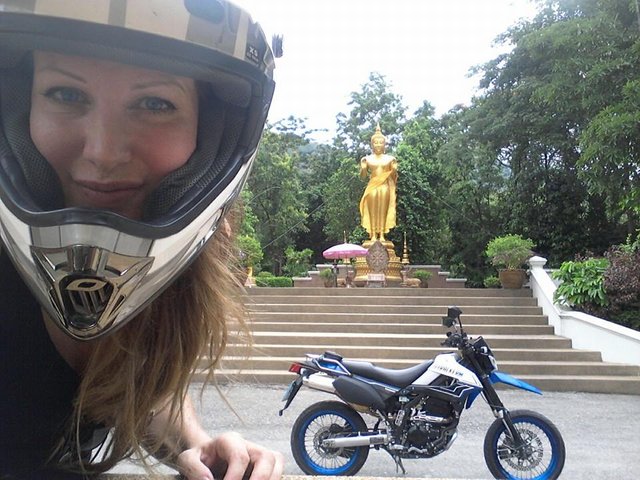 I somewhat relate it to tasting something absolutely mind blowing and wanting others to enjoy it too. So, my putting myself "out there" is less about me, and more about wanting to say "look at this beautiful thing! Please drink it in!".
..and Thailand (and S.E.Asia) certainly has beauty in droves! Stunning Wat Chalermprakiet is a favorite of mine..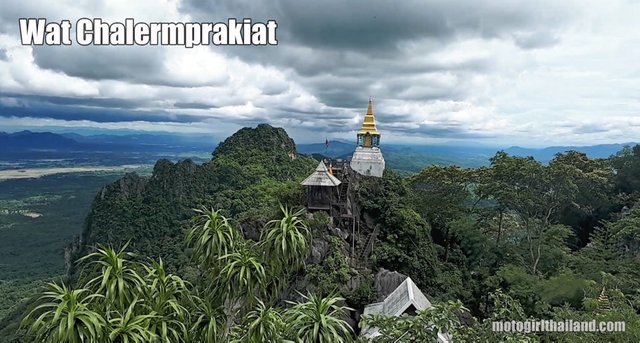 ..and the breathtaking Wat Khun Win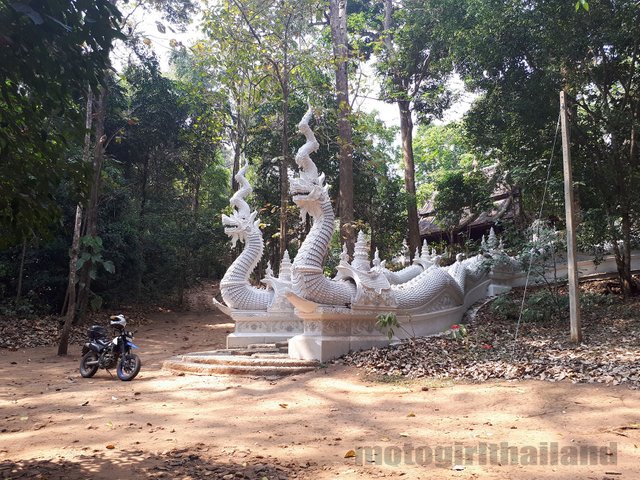 ..as for Wat Phrasornkaew, well that is truly a stunning temple and very much should be seen! (I actually have a post on stunning and unusual temples HERE)


I am so very lucky to have seen many amazing places!
Anyway, a few years back I had people telling me that my adventures and finds were worth sharing, so that gave birth to the concept of www.motogirlthailand.com (aka Motogirl 'IN' Thailand).

In recent times I have been lucky to take my bike into Laos and Cambodia, and I have been to many remote, rural and interesting places (and written guides and border crossing guides for these places, to help others). Including some of the most stunning mountain views and the most amazing Thai landmarks and temples.
Even close to home (in Chiang Mai) provides amazing adventures!
I have also connected with some amazing people and participated in some fantastic motorbike related events. Such as the Distinguished Gentleman's Ride, which raises awareness and money for prostate cancer and mens mental health. (Sadly my ex in the UK passed away at only 38 years old from prostate cancer, so it is so very important to spread awareness!).
…as well as some cool biker events too.
Including the recent Women Riders World Relay that came through Thailand.
Riding a motorbike and visiting these fantastic places has been my life blood! It has saved me from difficult and low times in my life. (I have many more videos in my YouTube Channel 🙂 )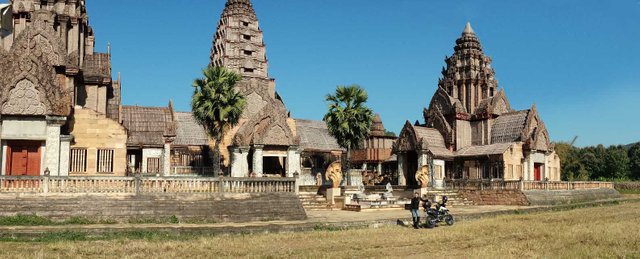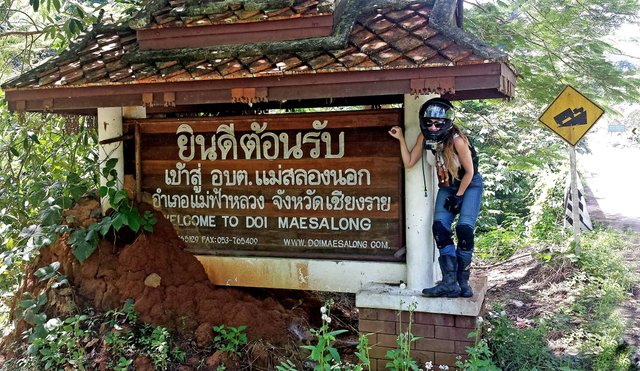 Ok so well, back to me…. (why is it so easy to write about other things, but so hard to write about oneself..? Arghh! …)

Let's see..(aiming to be concise). Well, I am a hermity-introvert (INTJ) originally from Scotland (however, I have moved around quite a bit in my life and first left the UK when I was 16). Around 13 years ago I was working in London, but miserable. I had been fixated on S.E.Asia for some time and after a small property sale came through I sold up, left my job, and headed to Thailand with a small suitcase (with the plan of maybe travelling, but wasnt sure.) I had never visited S.E.Asia before, but had lived in other countries and continents. I wasn't sure what to expect, but wasn't too worried as I've overcome difficulties and challenges in life before, so I was ok with a bit of flux.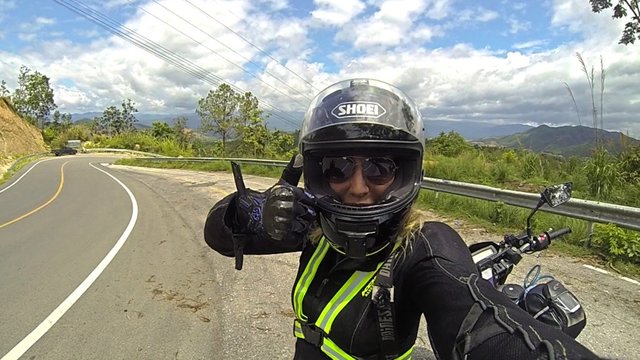 Fast forward to around 10 year ago. I was living in Chiang Mai and cycling everywhere on my small bicycle, armed with a map, pen and compass. After a while I decided a bicycle wasn't taking me far enough, so I taught myself how to ride a scooter. That is when the fun really started. I ended up taking that small scooter all over Northern Thailand, exploring nooks and crannies and enjoying life.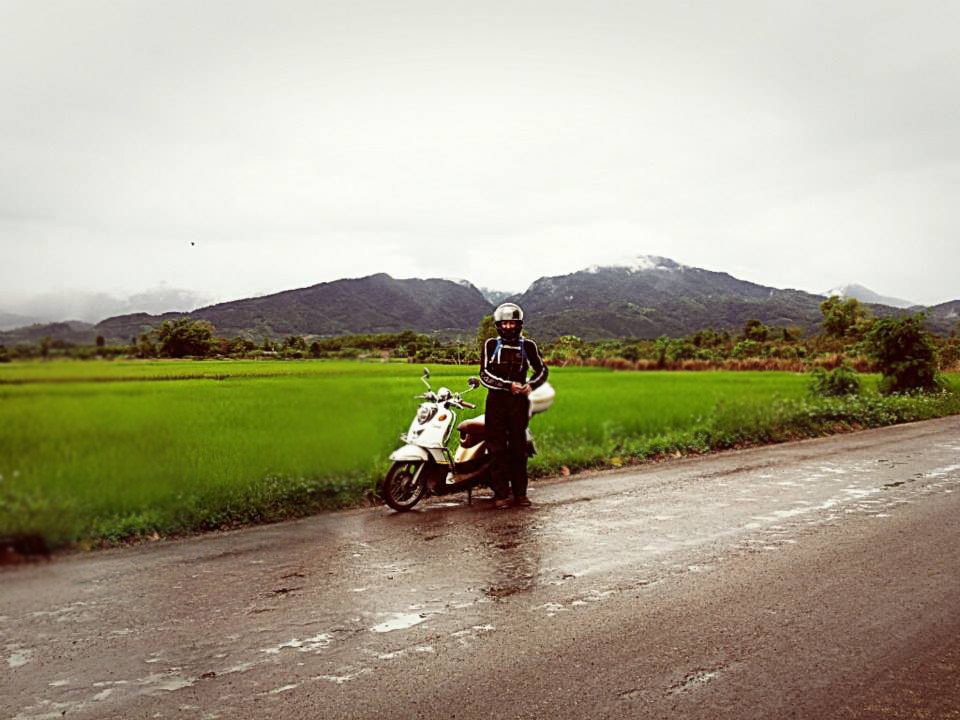 Well, until I had a nasty accident (two close together actually). Typical kind of scooter-abroad story really (well, kind of, but anyway). I almost had a foot amputated and I smashed up my face a little (quite a bit..)

This accident had me realizing I had outgrown my bike and needed to upgrade not only my bike, but my skills. I am pretty much a self-taught rider, however I did do a fab couple of off-road day courses at the Honda Safety Riding park. Which really helped me learn about riding better off-road. I took their Basic Dirt and Experienced Dirt course.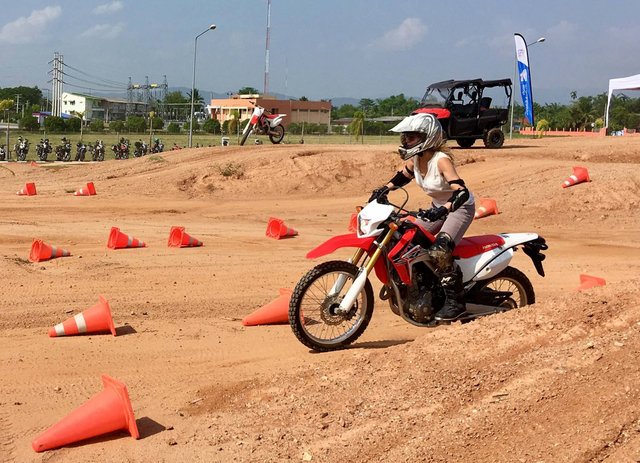 Its been around four years or so ago that I bought my Kawasaki Dtracker 250cc and it has given me some of the best adventures of my life.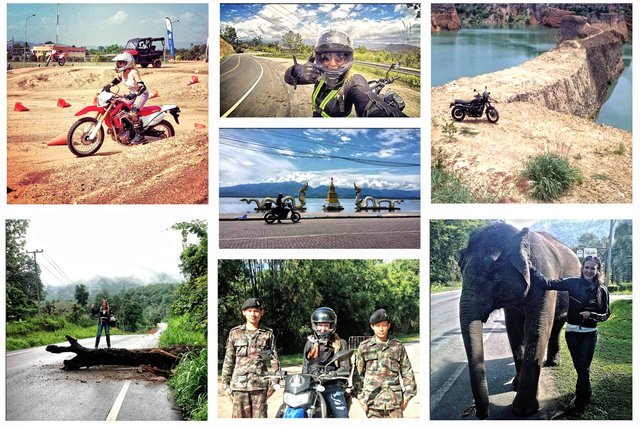 ..and I want to share them with you 🙂
So, hopefully my story seems interesting and hopefully you are intrigued enough to subscribe and follow along. 🙂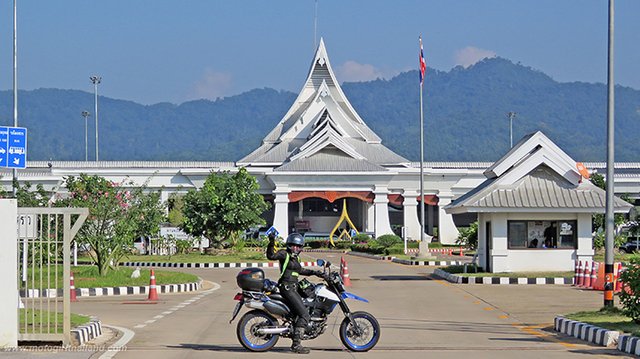 Aside from this website, my media channels are:
Also please consider supporting me in creating great content. Your support will go towards better equipment, website hosting, etc. Thank you ♥ 🙏