2 DAY GROUP RIDE: The White Bridge, WRWR, & Wat Chaloem Phra Kiat
On Sunday 28th July 2019 two friends and I headed out to meet with the WRWR – Women Riders World Relay Thailand team. The WRWR is making history and we didnt want to miss out on seeing this amazing event take place. (DETAILS OF THIS RIDE HERE )
Day 1: Chiang Mai to Lampang  (GOOGLE MAP LINK)
(via the White Bridge and a return ride from Phrae province).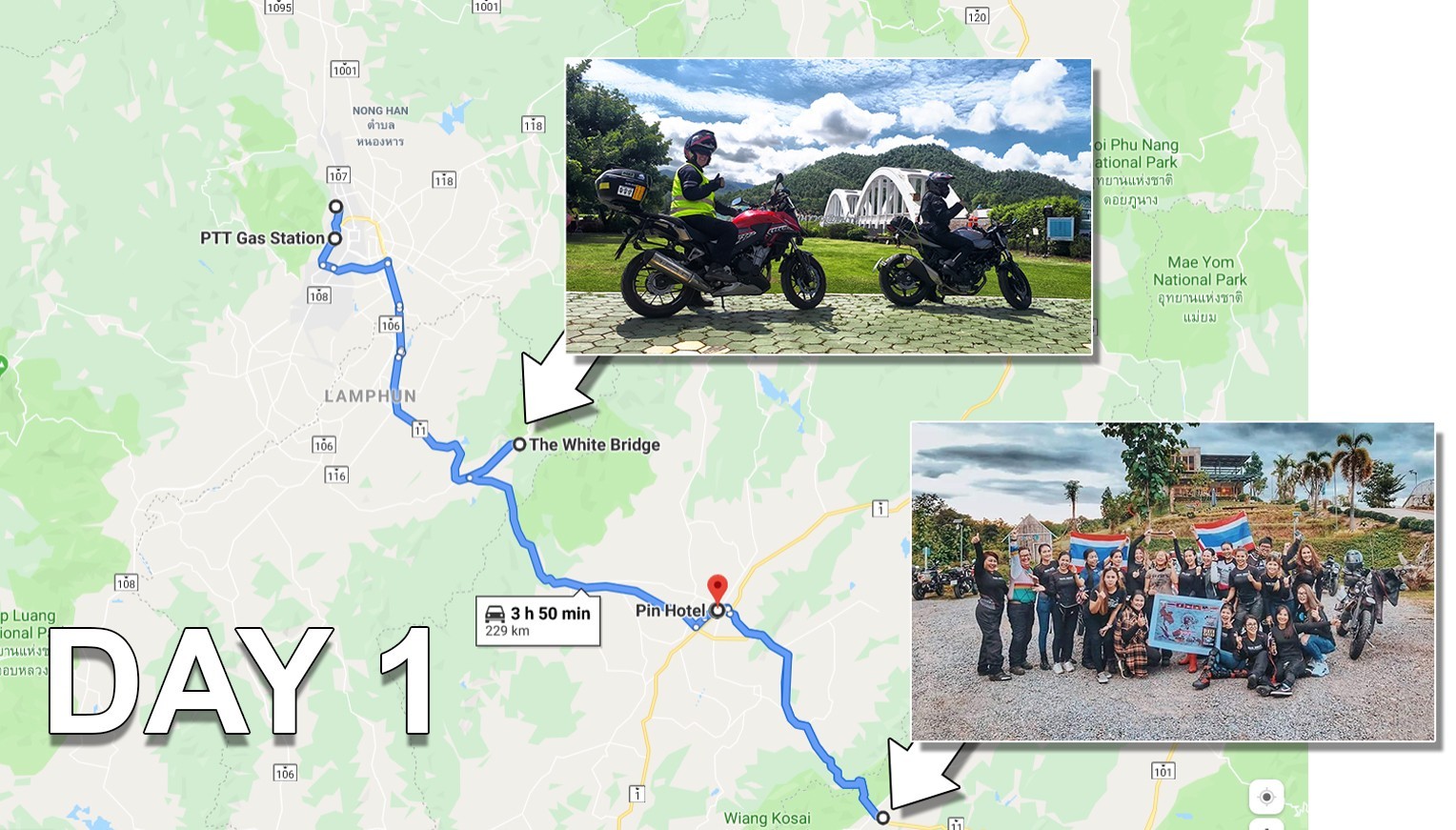 Meeting up at approximately 9:30am at a nearby PTT petrol station, we took a ride out to the White Bridge in Lampang (via the main R11). The R11 can be a bit boring in my opinion, so the short detour to visit the White Bridge was a good plan. Neither of my friends had been there before too, so it was nice to show them something new.
We had a quick photo stop at the amazing Kruba Sivichai Monument first.
When we arrived the bridge, as always, it looked fantastic.
We had a walk around and took some photos, before heading to one of the bamboo hut restaurants along the waterfront.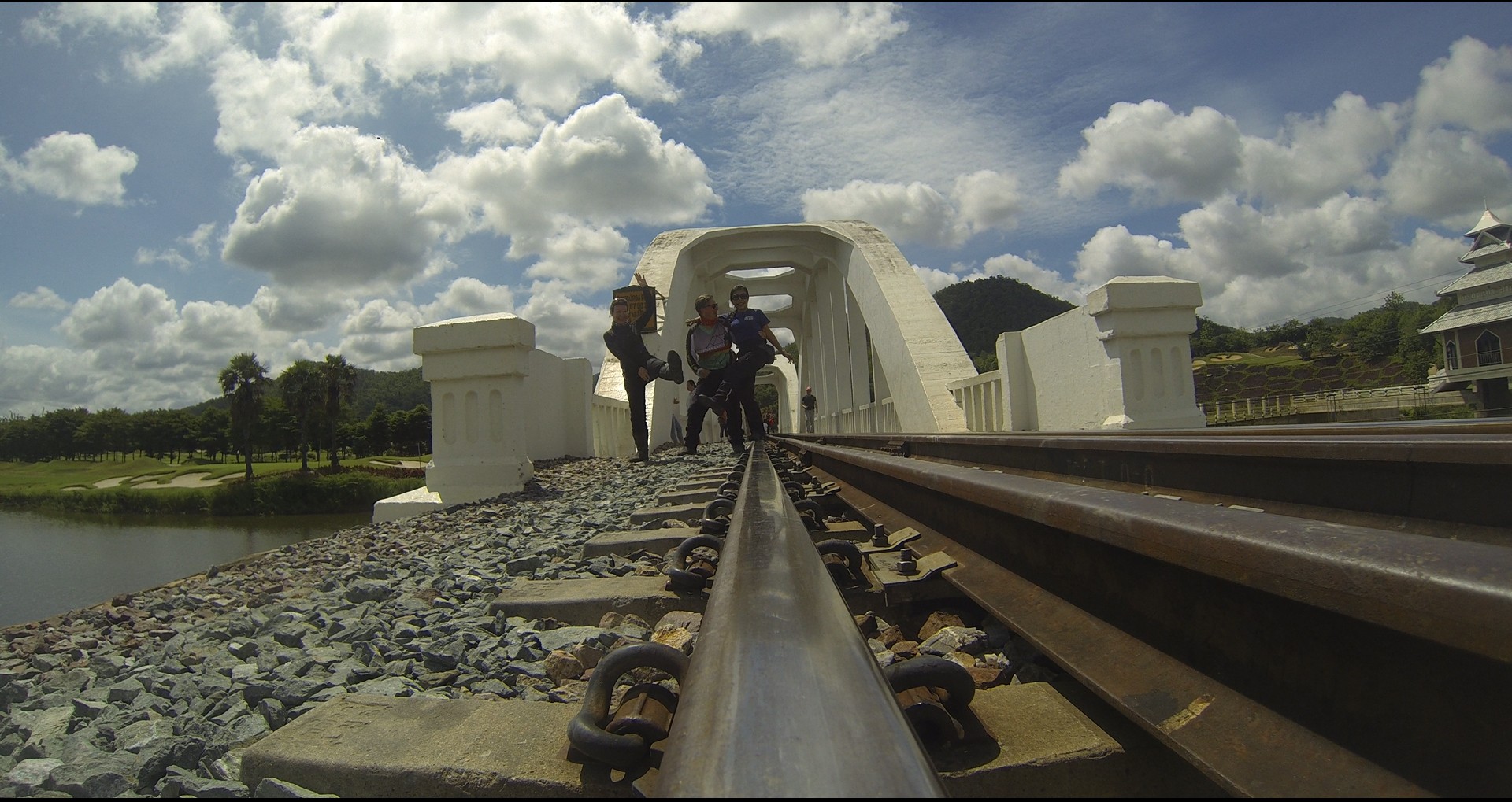 The food was good and was nice to relax and watch the trains flit by.
We spent a fair bit of time relaxing and waiting to hear about confirmation about the time and meeting point for the WRWR – Biker Chicks Thailand meet up group.
When we got the confirmation we got back on our bikes again to head to ปั้นข้าวเหนียว สาขาลำปาง restaurant, with a quick stop first at the small railway crossing for a good photo op.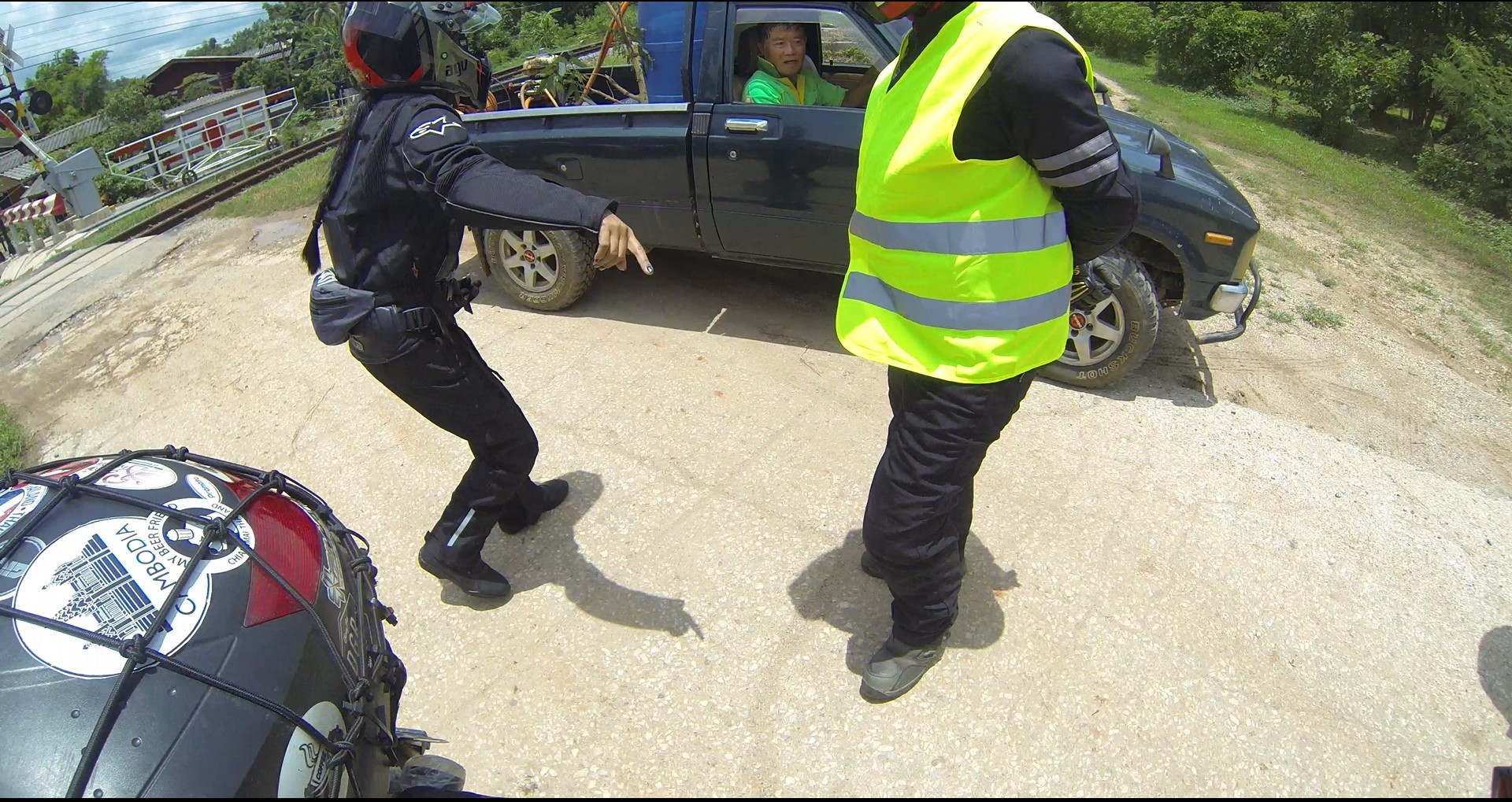 As is often the way, when we got the bikes all nicely lined up for this photo, a car turned up needing to get past us. Hah! However, a friendly smile and small explanation gave us good luck, because instead of it being a pain, it turned out to be a blessing. The driver didn't just ride around us, he even stopped to take our photo for us. Perfect!
Next I needed to program the destination into Google Map, so I asked my friend Opal to send me the restaturant link via messenger. This is what she gave me..
*Note* this full video is basically stuff and nonsense… no need to watch it all of course…
haha!
Turns out that it is a chain of restaurants, and that is why the mix up. We found the right one and set off again.
When we arrived at ปั้นข้าวเหนียว สาขาลำปาง Restaurant in Lampang, we met with the Biker Chicks Thailand group, who were already there. The group were lovely and their bikes were amazing!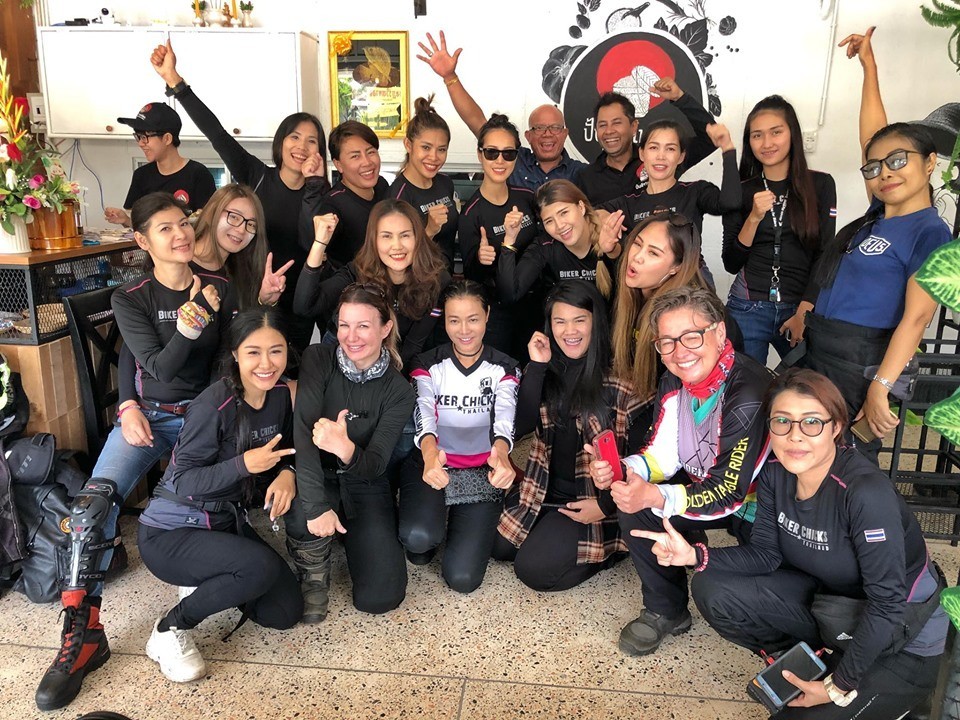 After a bit of a wait we got the cue to head to the next destination point of Ekanitcha Coffee, were we would wait for Wasa (official Thailand guardian for the WRWR baton).
FULL WRITE UP ON THE WRWR THAILAND EDITION HERE
Was really quite a thrill to ride with a large group of competent lady riders. It was my first time riding in a large group of women riders like this.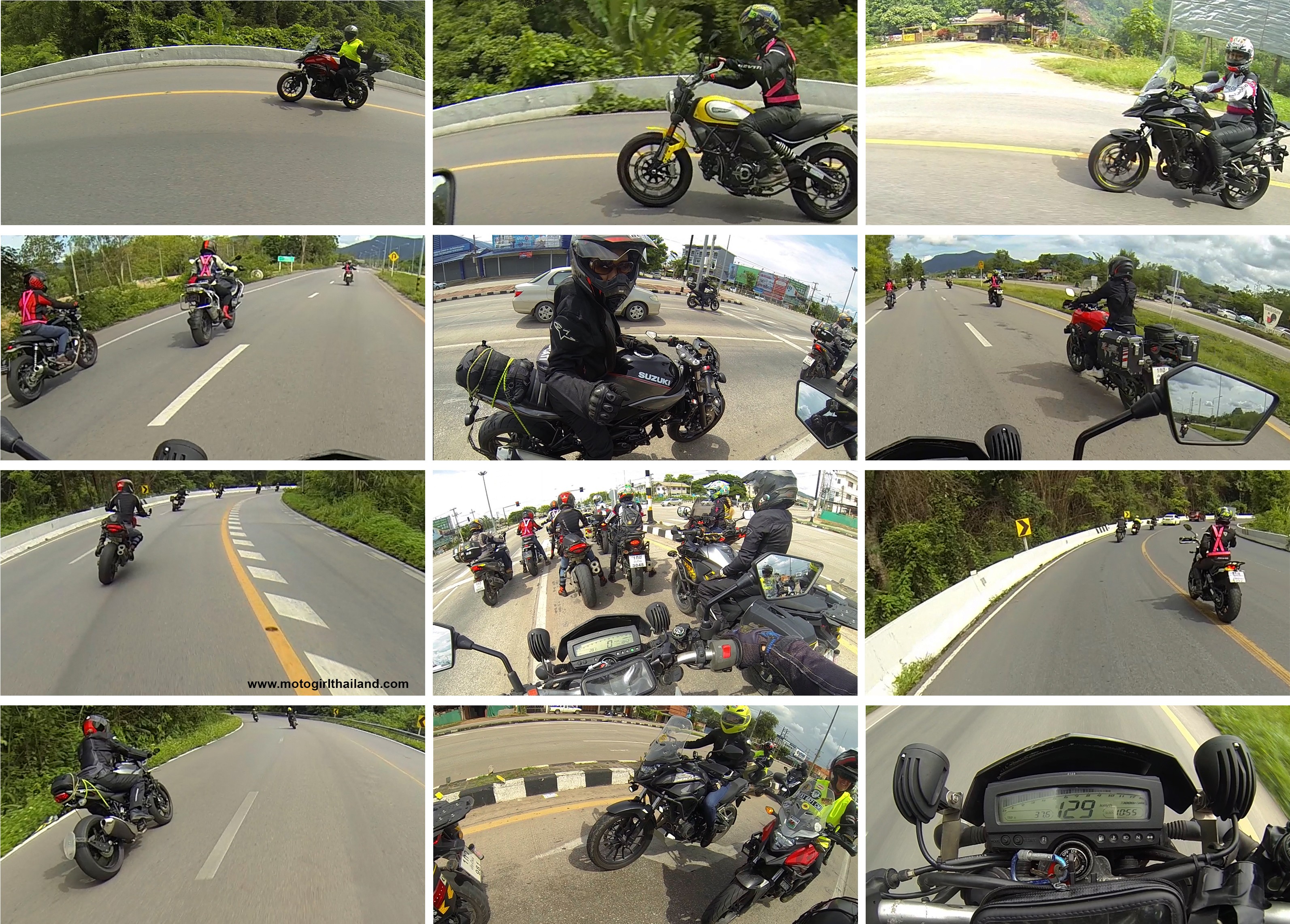 At the destination point we waited for several hours for Team Wasa to turn up due to delays at the Myanmar border side. Once they arrived the energy levels rose again, and it was fantastic to see team Wasa and the baton arrive.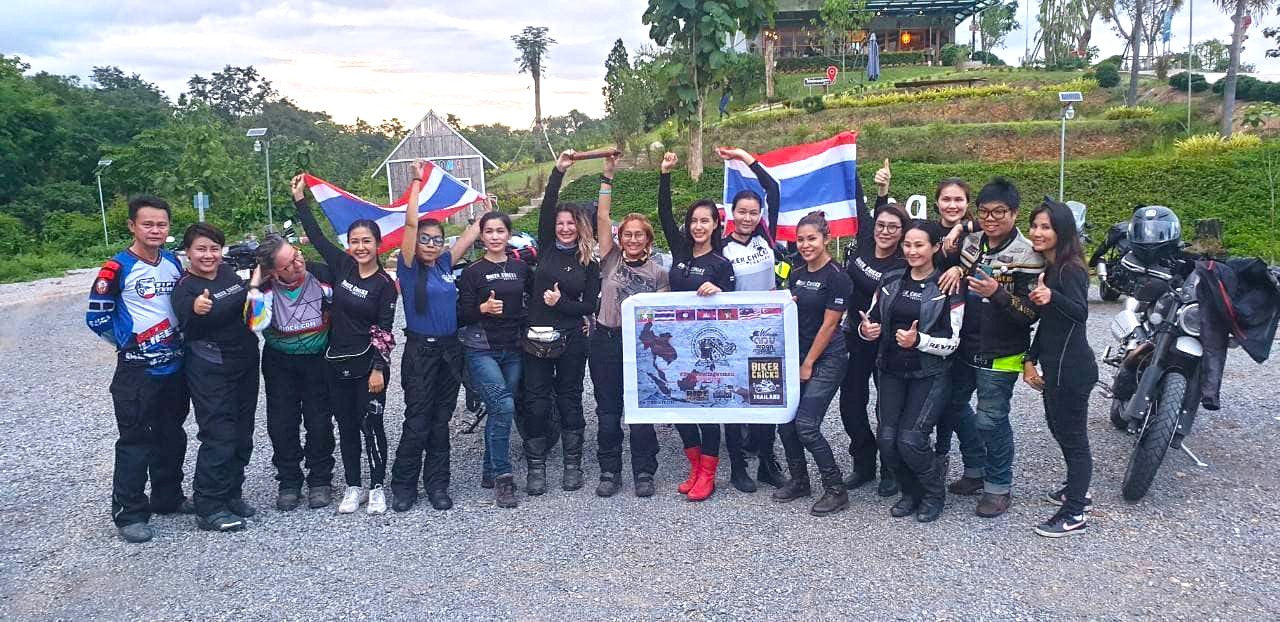 Once refreshments were had, the Thailand team (along with my friend Sammy Jay) rode on to Nan (166km away), for an overnight rest. In the morning they would head to the Laos border the next day. My friend Opal and I rode back to Lampang instead (50 km), due to commitments back in Chiang Mai. It was pitch black at this time for all of us.
In Lampang we rested up at the Pin Hotel in Lampang city, and had some great food nearby, before heading back to our rooms to get some sleep.
Day 2: Lampang to Chiang Mai (GOOGLE MAP LINK)
(via Wat Chaloem Phra Kiat)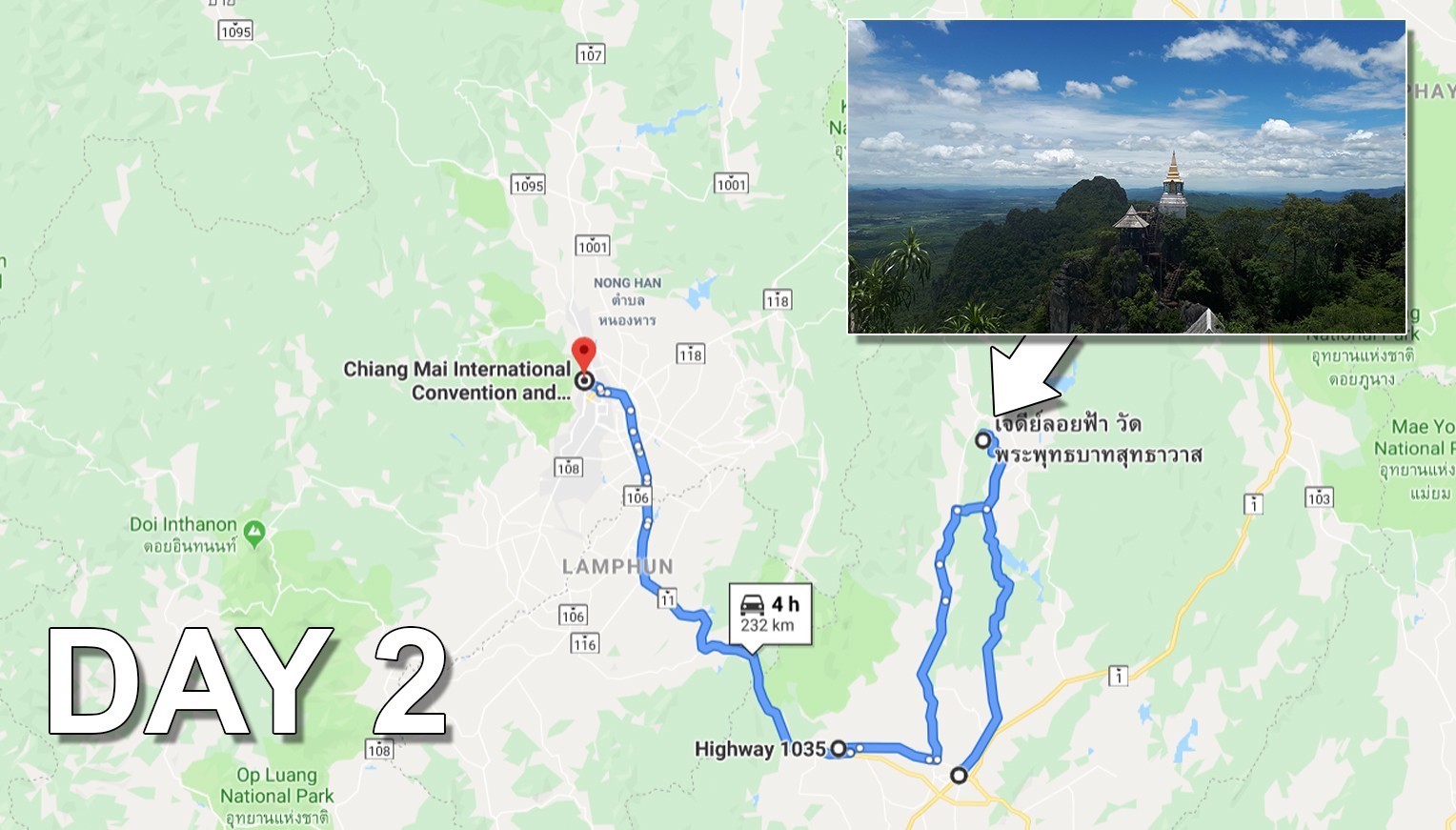 Due to Opals bike being a brand new Suzuki SV 650 street bike, we took the direct route to the temple and back to Chiang Mai. For me, on my dtracker 250cc and dual sports tires, I would have prefered to take a more interesting route around the temple, but it just wasn't a good idea to risk it on Opals bike, especially if it decided to rain (currently Rainy Season period in Thailand).
We both woke early (having had not enough sleep really) so, we were on our bikes earlier than anticipated, which turned out to be just a little too early for the Flat White Cafe, which I recommended for breakfast and coffee (last year I met with David Unkovich (GT.Rider.Com) at this cafe, and we took some great photos at the temple opposite. That trip report is HERE). As the café wasn't serving, we took a couple of photos at Wat Chiang Rai instead, then found another cafe nearby for coffee and breakfast.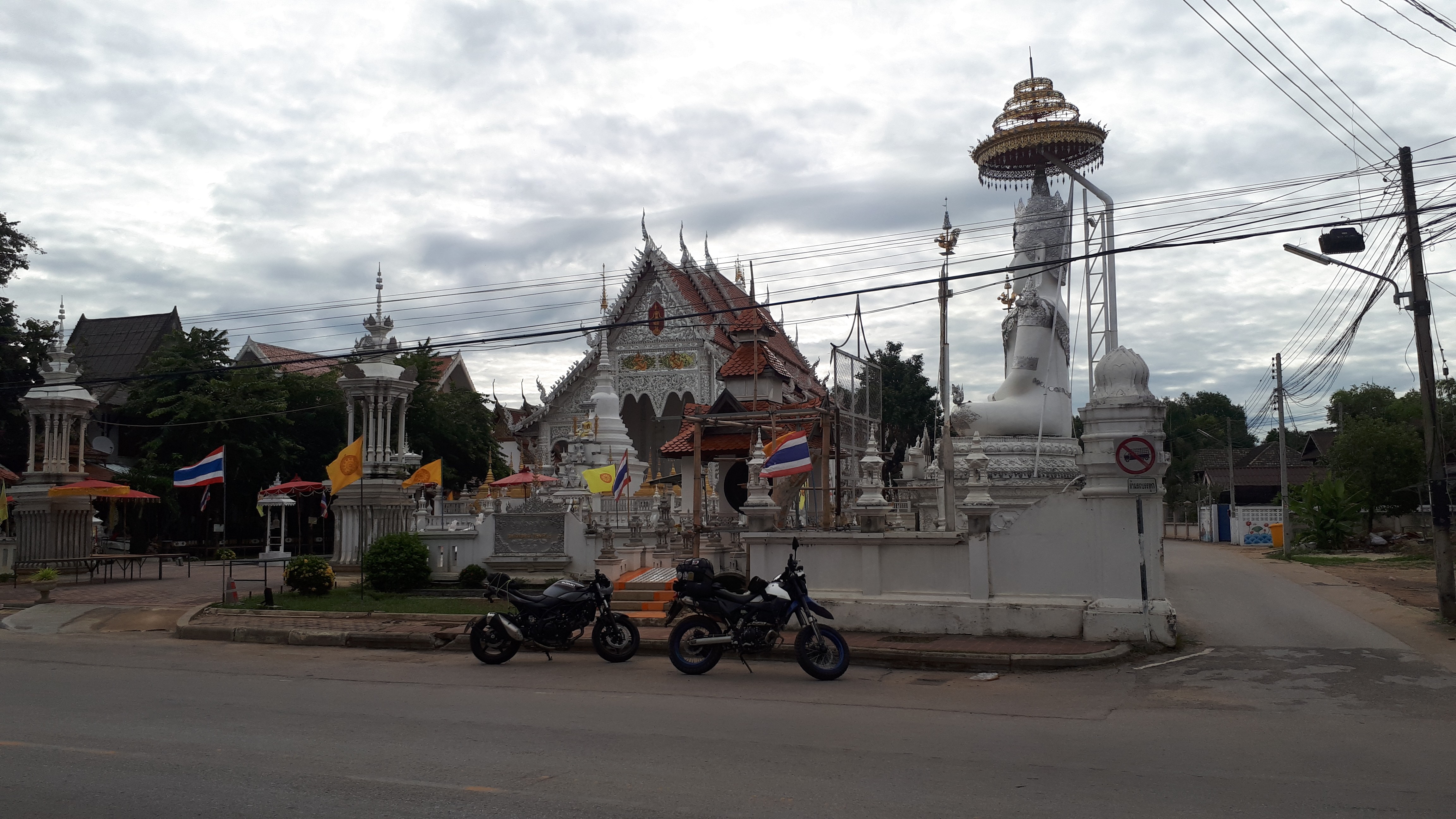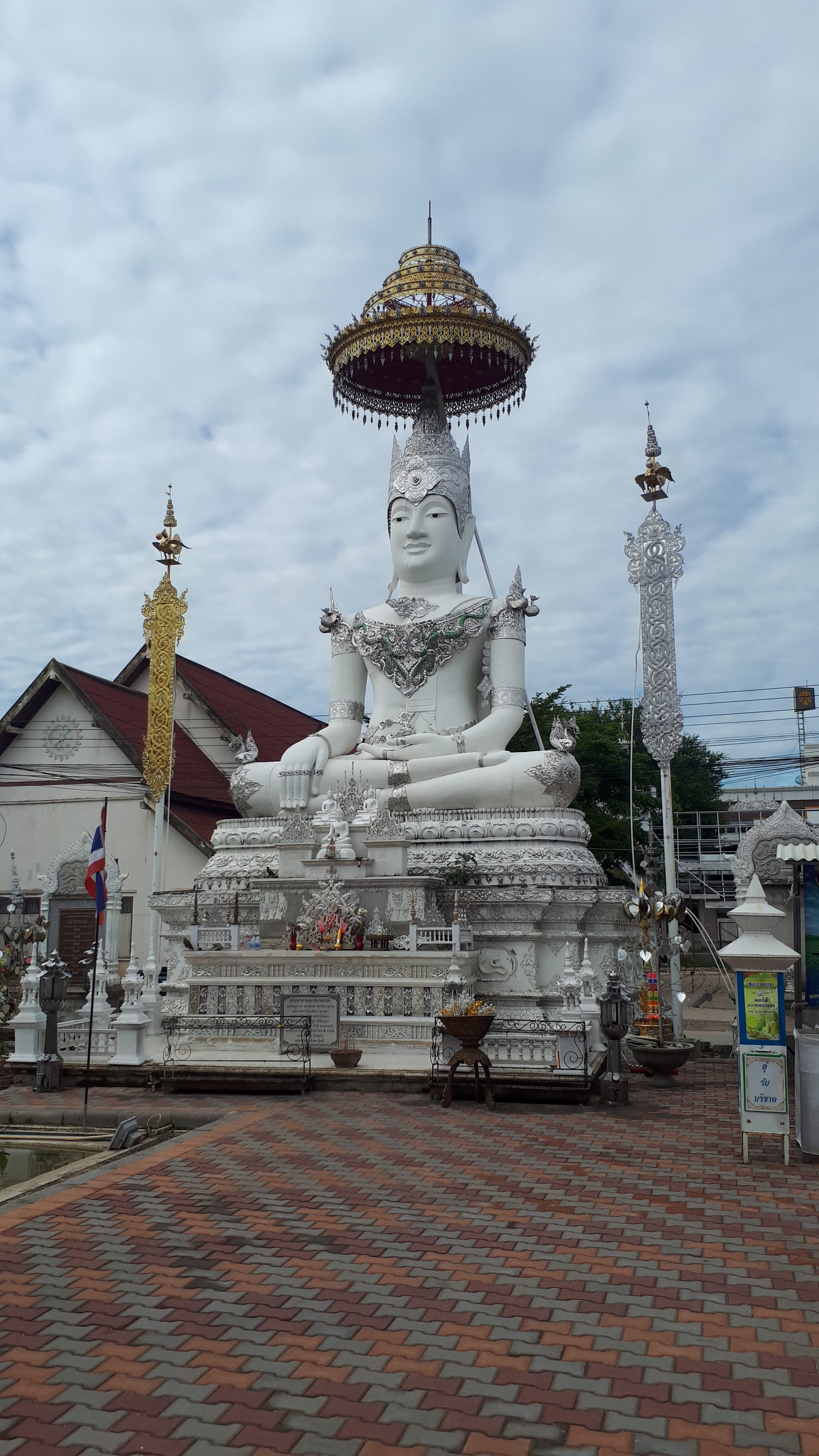 After quick fuel stop, we were off on the 1035 to Wat Chaloem Phra Kiat.
When we took the turn off that takes us direct to the temple, I really began to smile. This road is a fantastic little rollercoaster route and you feel like you are chasing that iconic view of the limestone rock and temple peaks. Then, once you see the pagodas sticking out from the peak, your jaw drops! Additionally, once you realise you will be soon be standing right up on top of that very same peak, you can hardly believe it! (Take a look at this photo from our ride out from the temple. The limestone mountain peak behind us, is the temple pagodas!)
We arrived at the base of the temple mountain, parked our bikes, paid our fees, bought some water, then took the truck ride up to the next level (after which we would climb a further 800km to the peak).
As we began to climb I turned around to check on my friend..and ..oh wow, I had never seen her look so drenched! She was literally pouring with sweat! My friend is fit and toned, but this climb was testing her stamina level to the max. It was like she had an internal shower system pouring out of her. Ive never seen anything like it in my life! It was like a comedy sketch, except she wasnt laughing..! I made a few teasing comments (especially because some local workers were carrying 2x massive steel girders on their backs up the stairs) that went down like a lead balloons. I am just very very glad we brought water with us, because at the rate Opal was losing water it really could have resulted in heat stroke! Let me tell you, at that moment I was wondering if I would still have a friend at the end of this climb!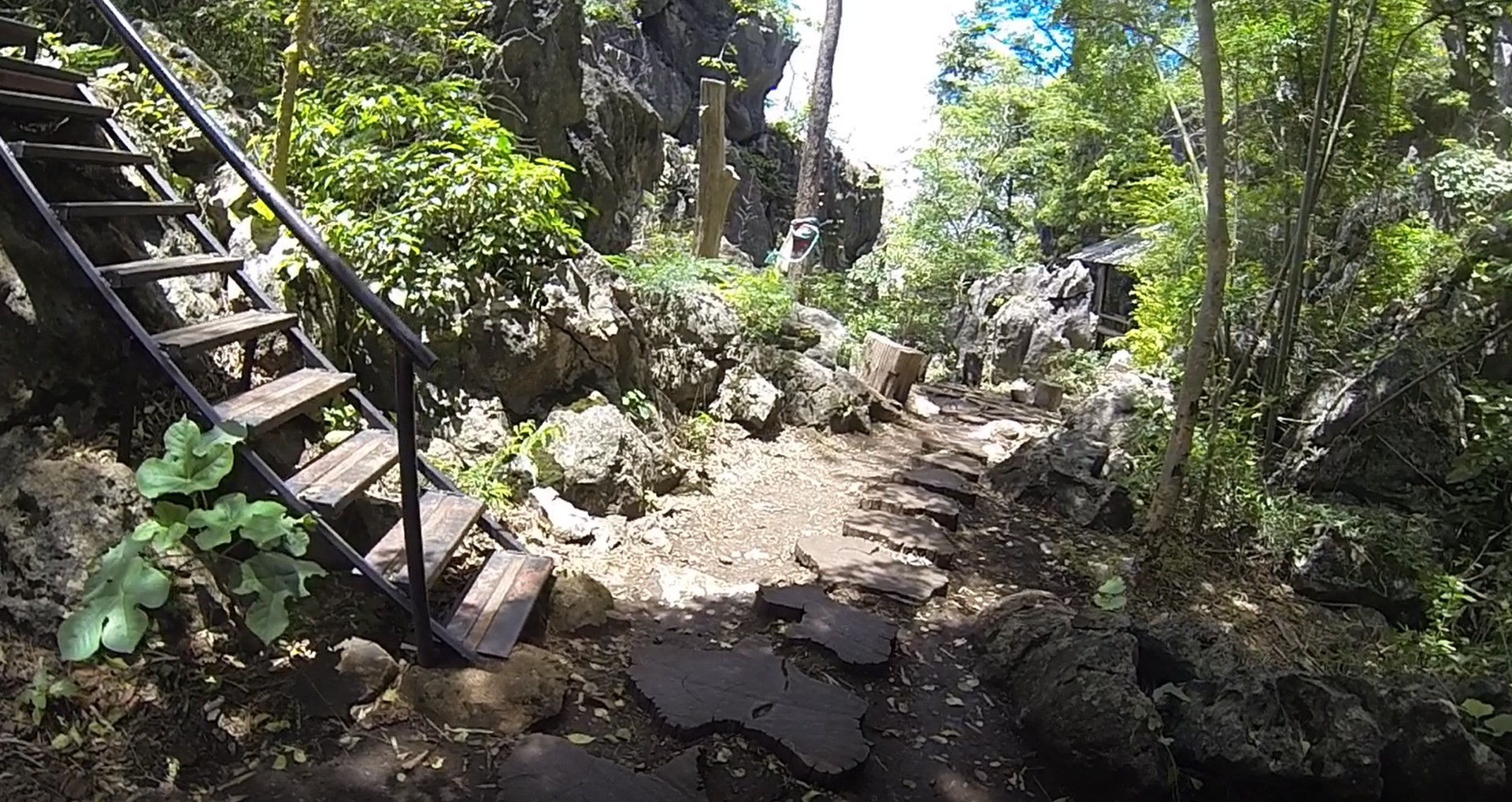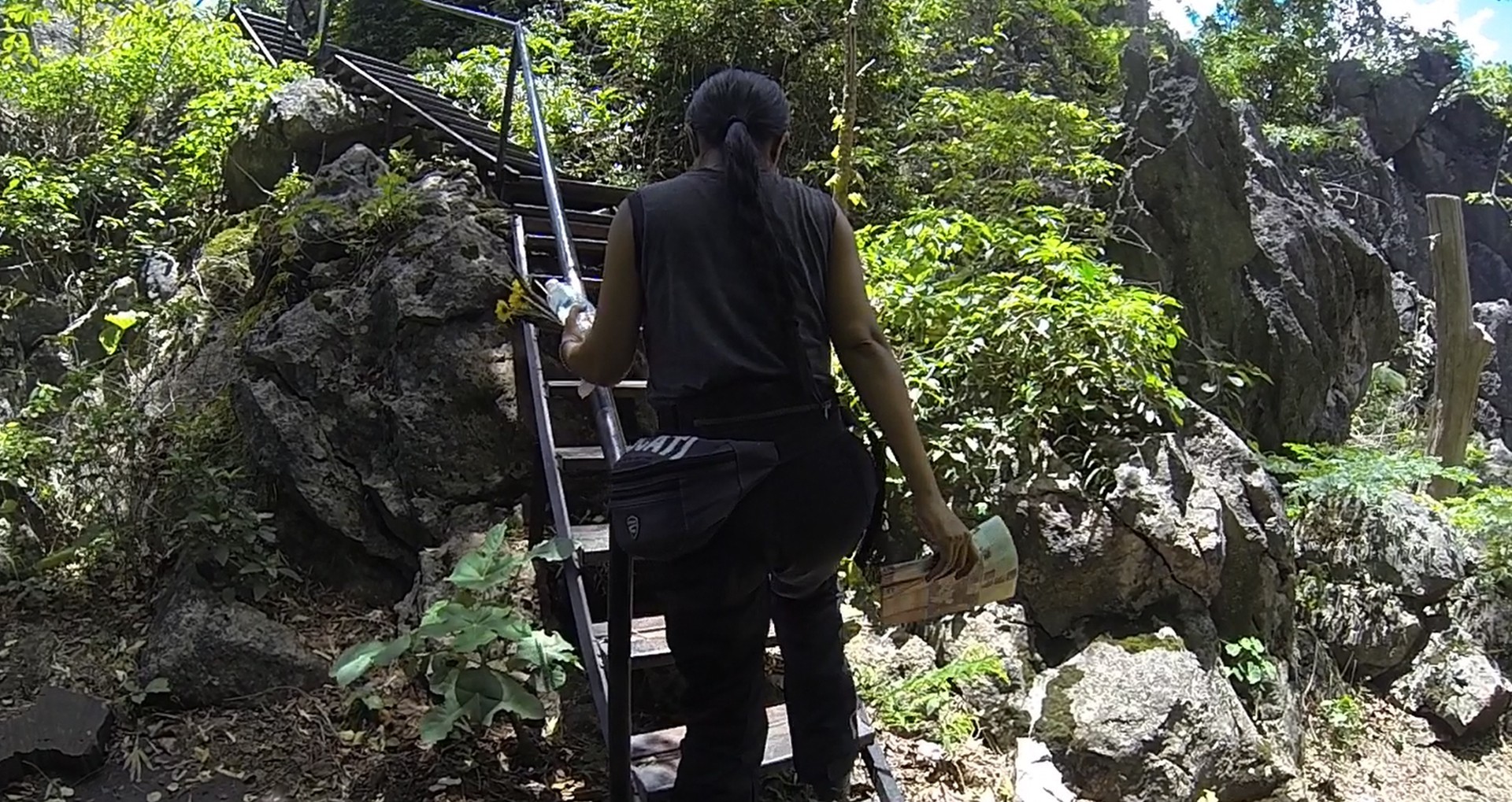 When we arrived at the top Opal looked half dead.. but we rested for a bit and she began to feel better. At the top viewpoint she was amazed by the view. It really does seem like a big climb, but once at the viewpoint, it is breathtaking, making the climb at least worth it.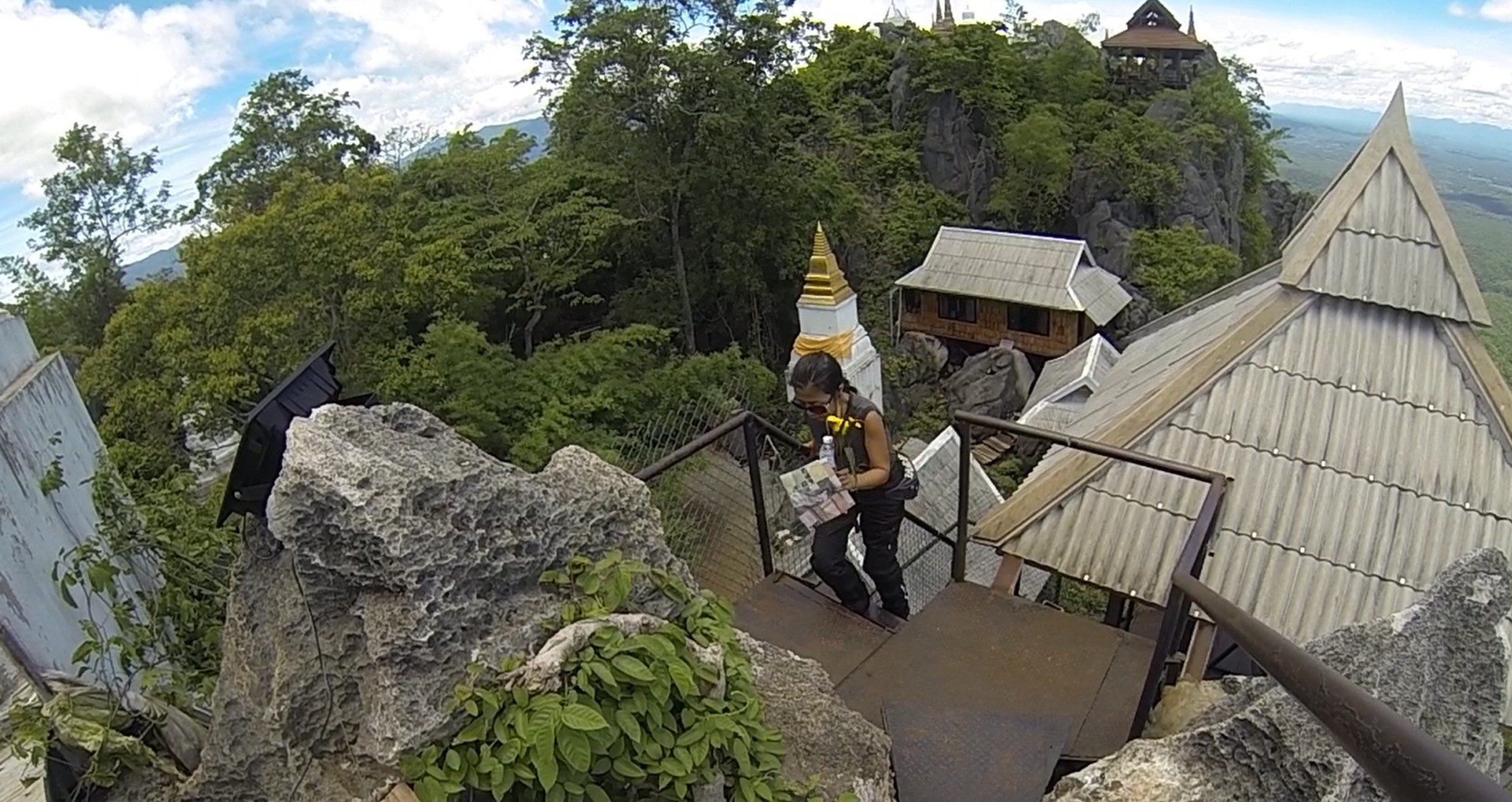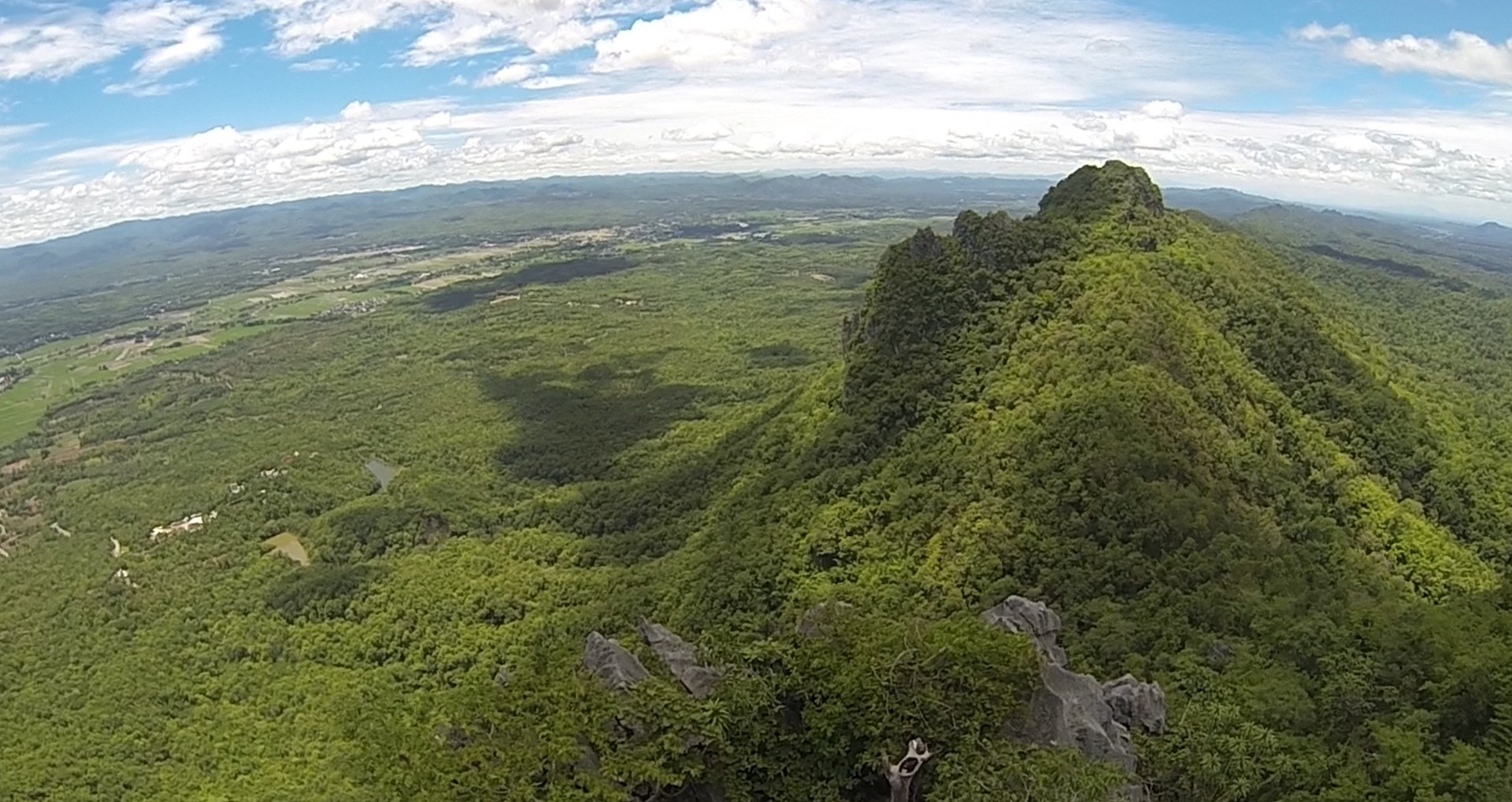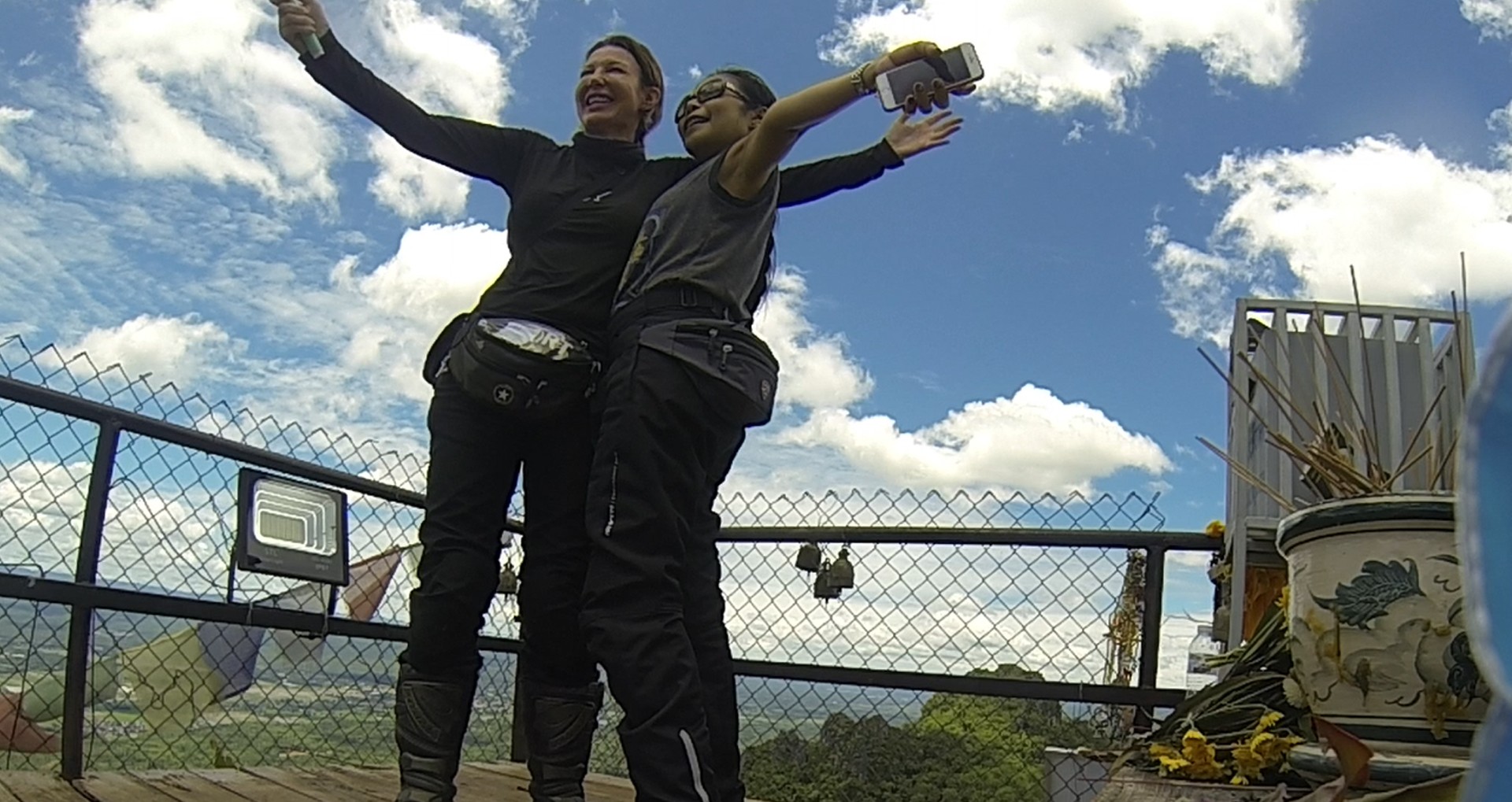 We walked around the temple area, going from the small lookout to the larger one. At the larger one we rested up.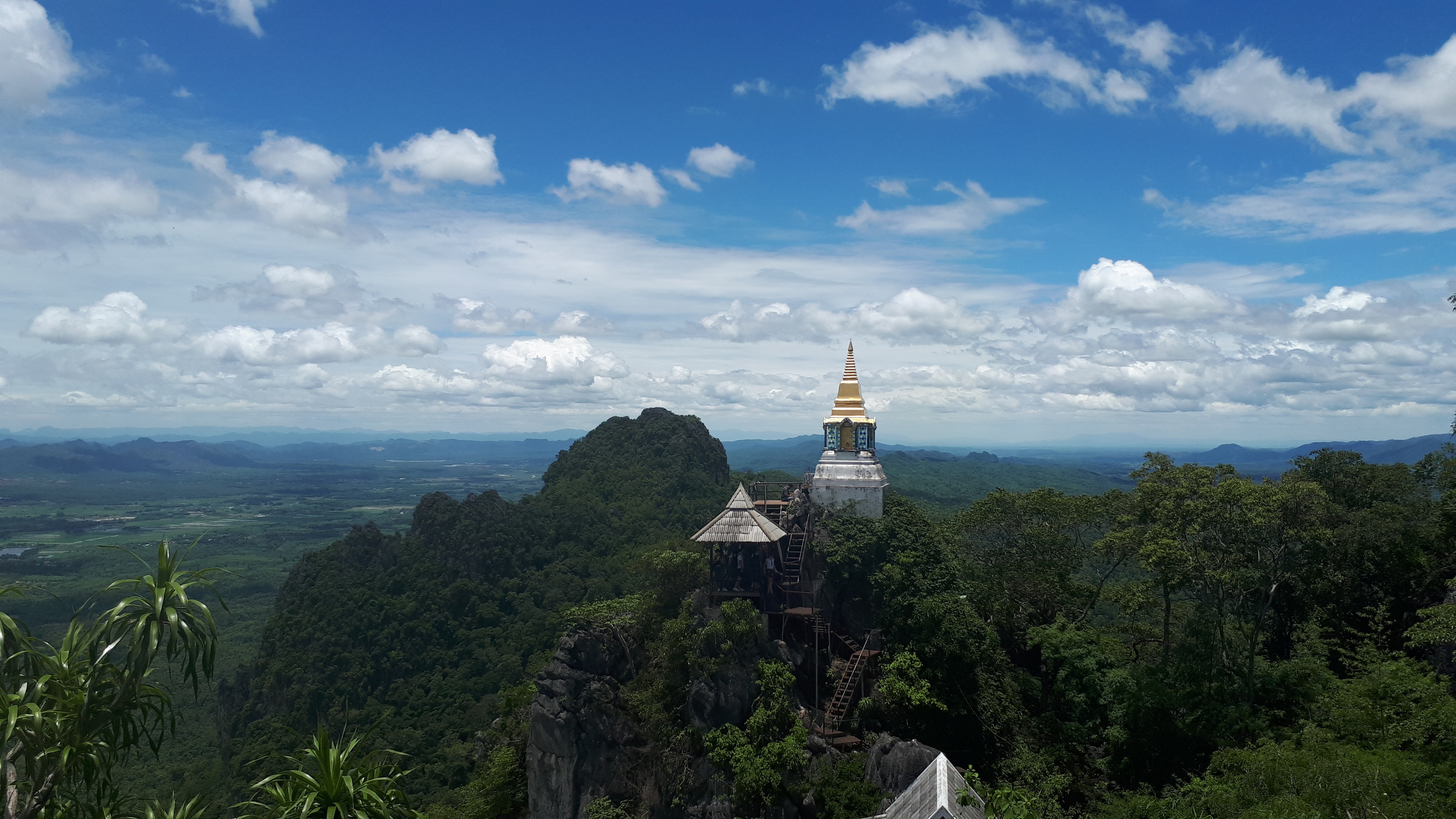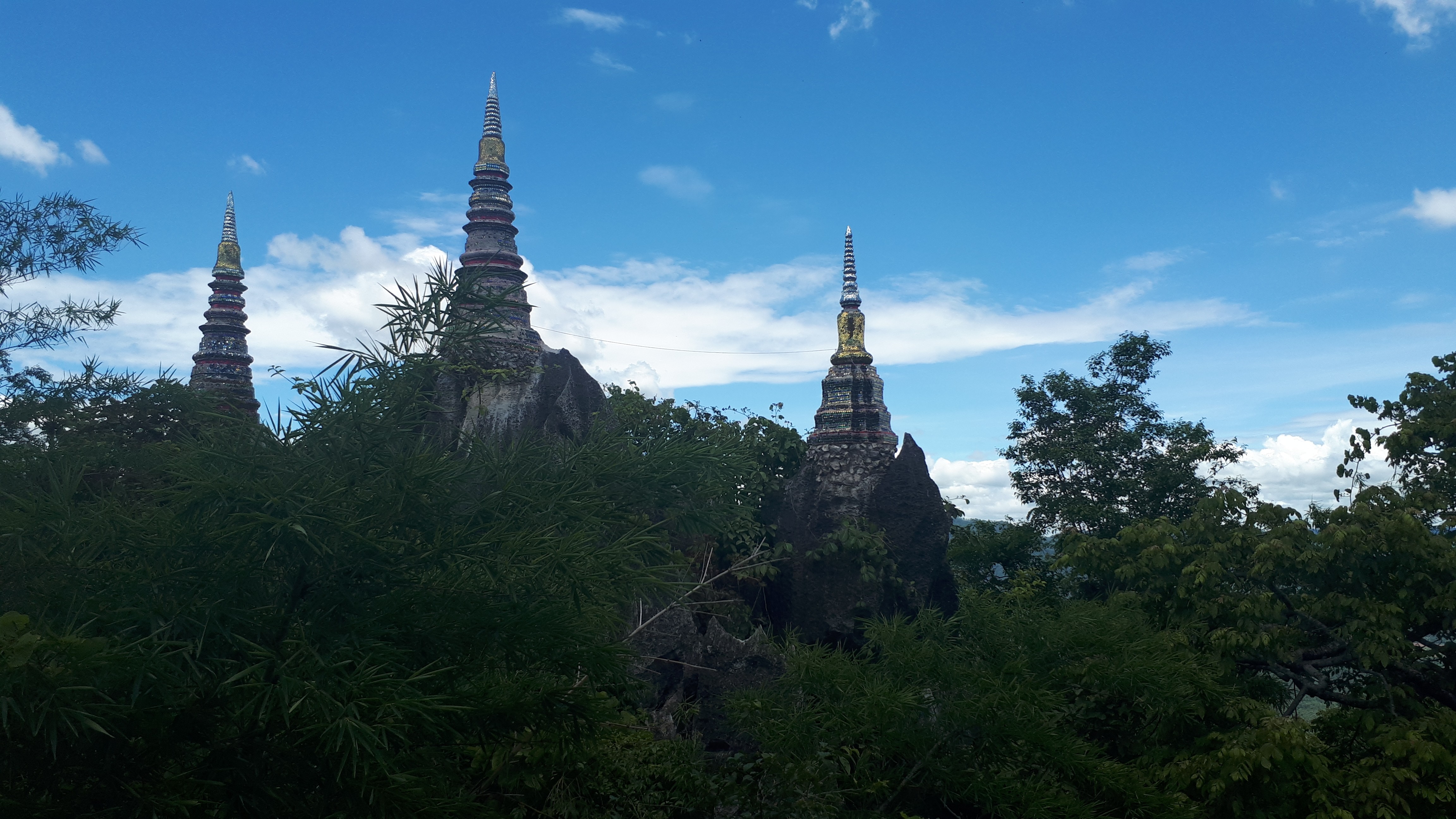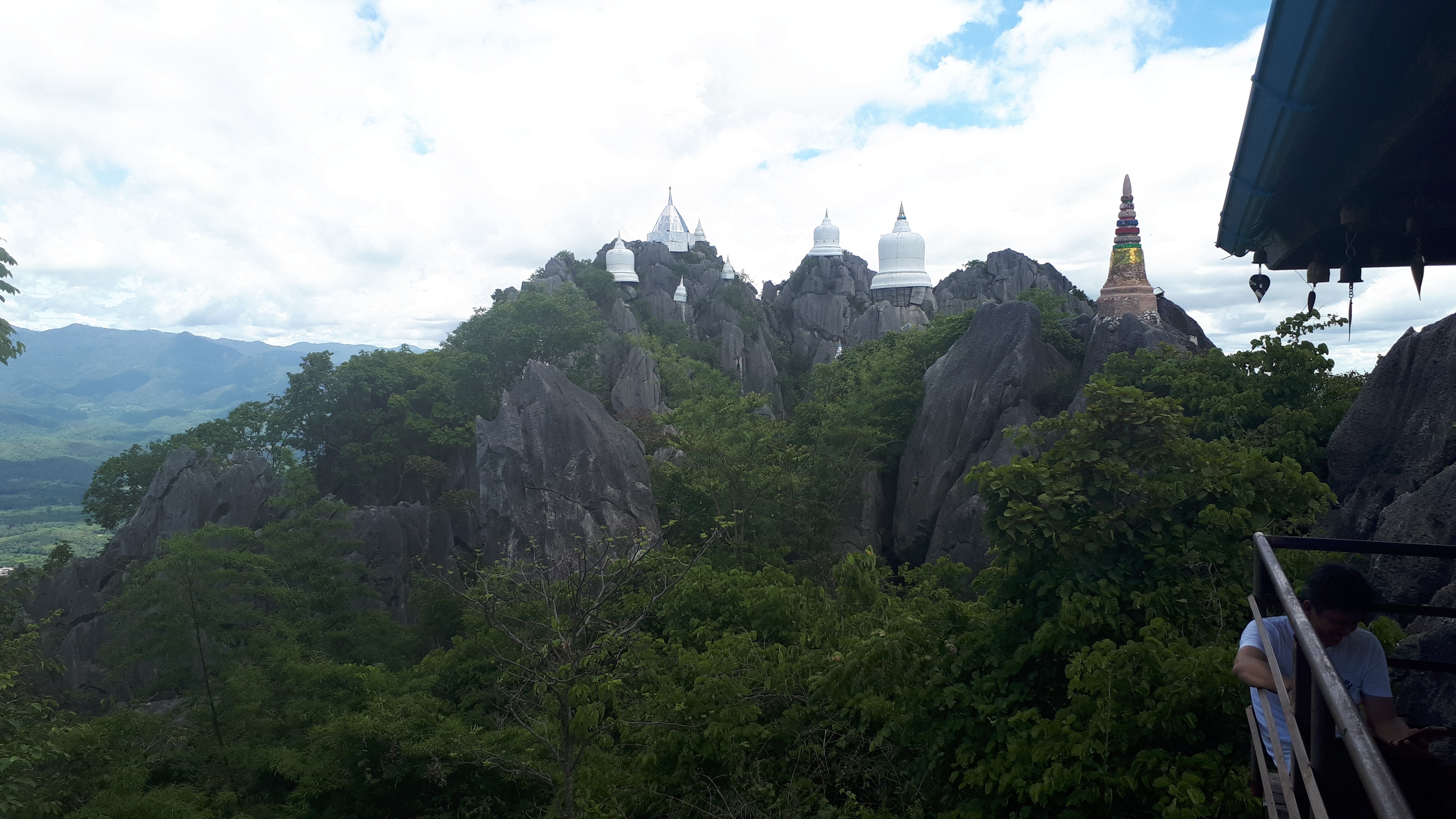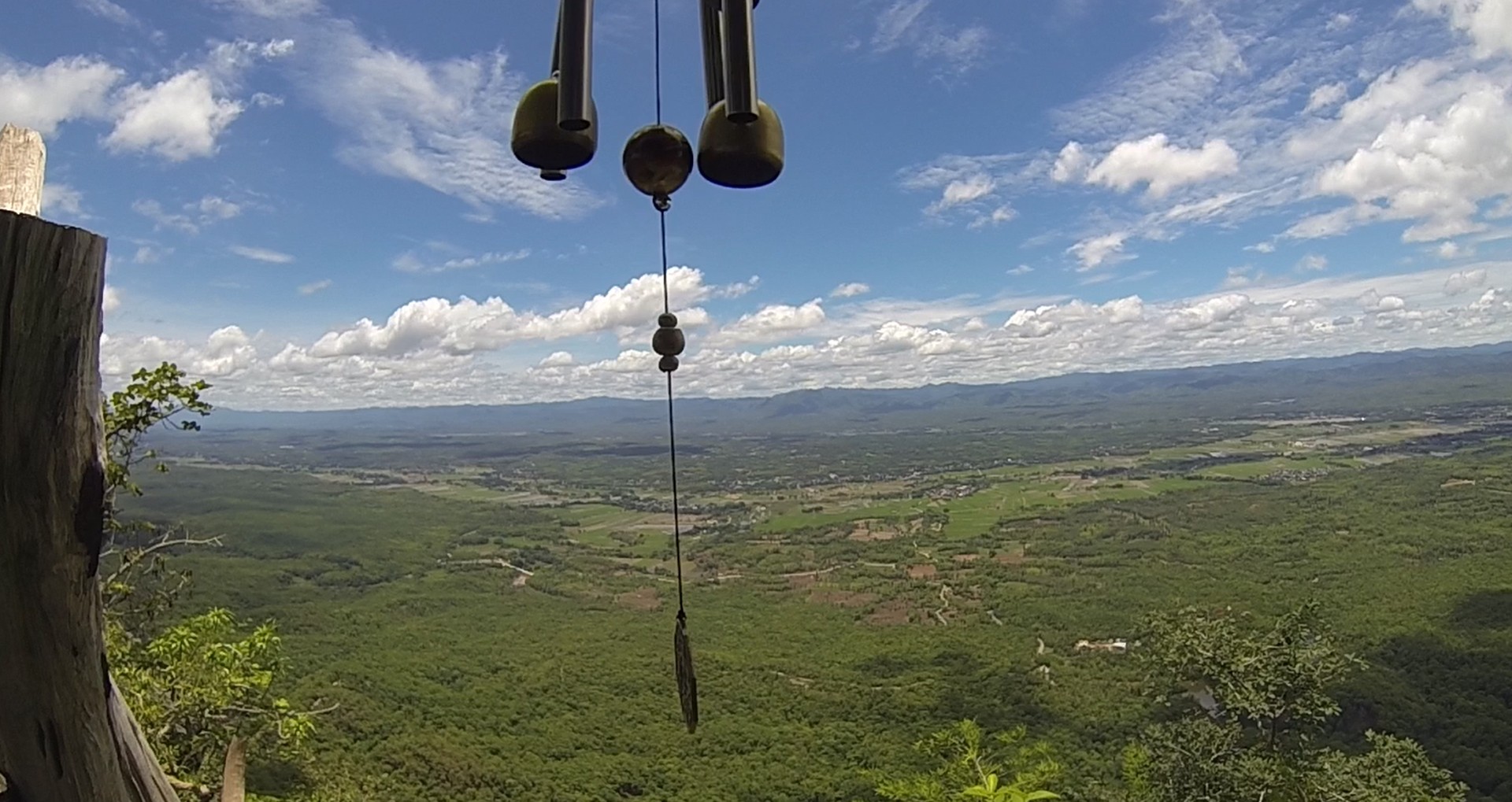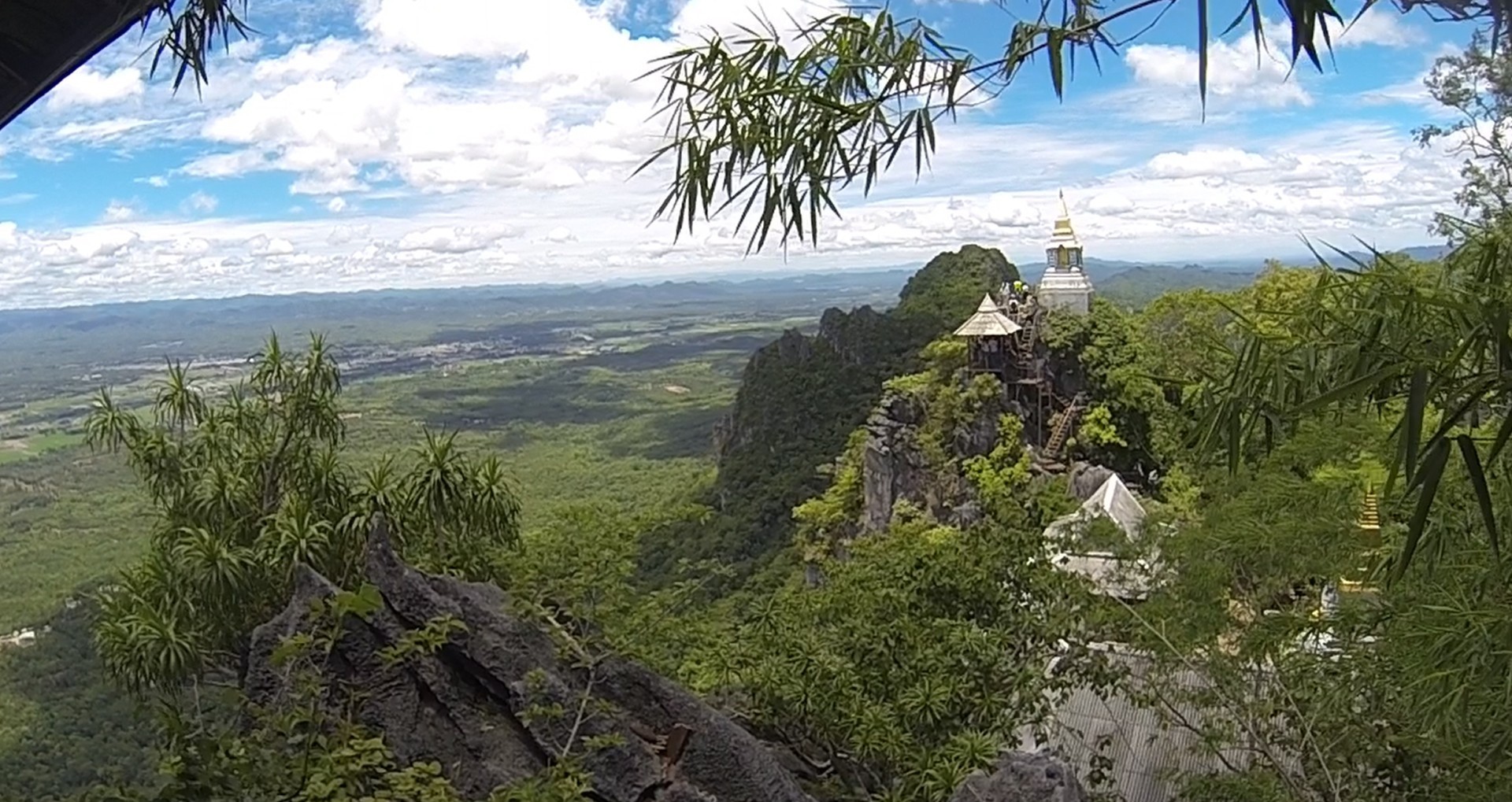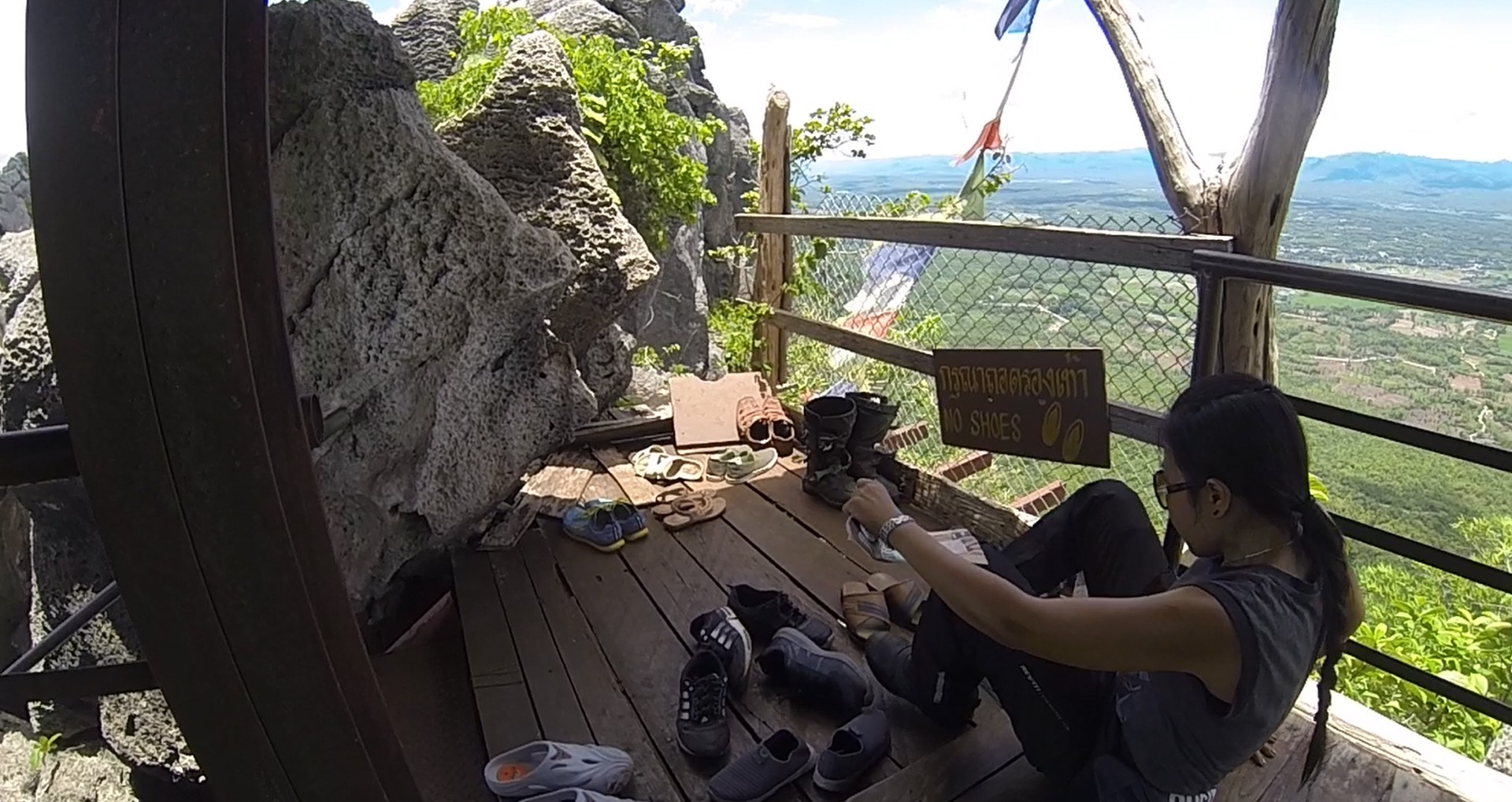 We even got a visitor.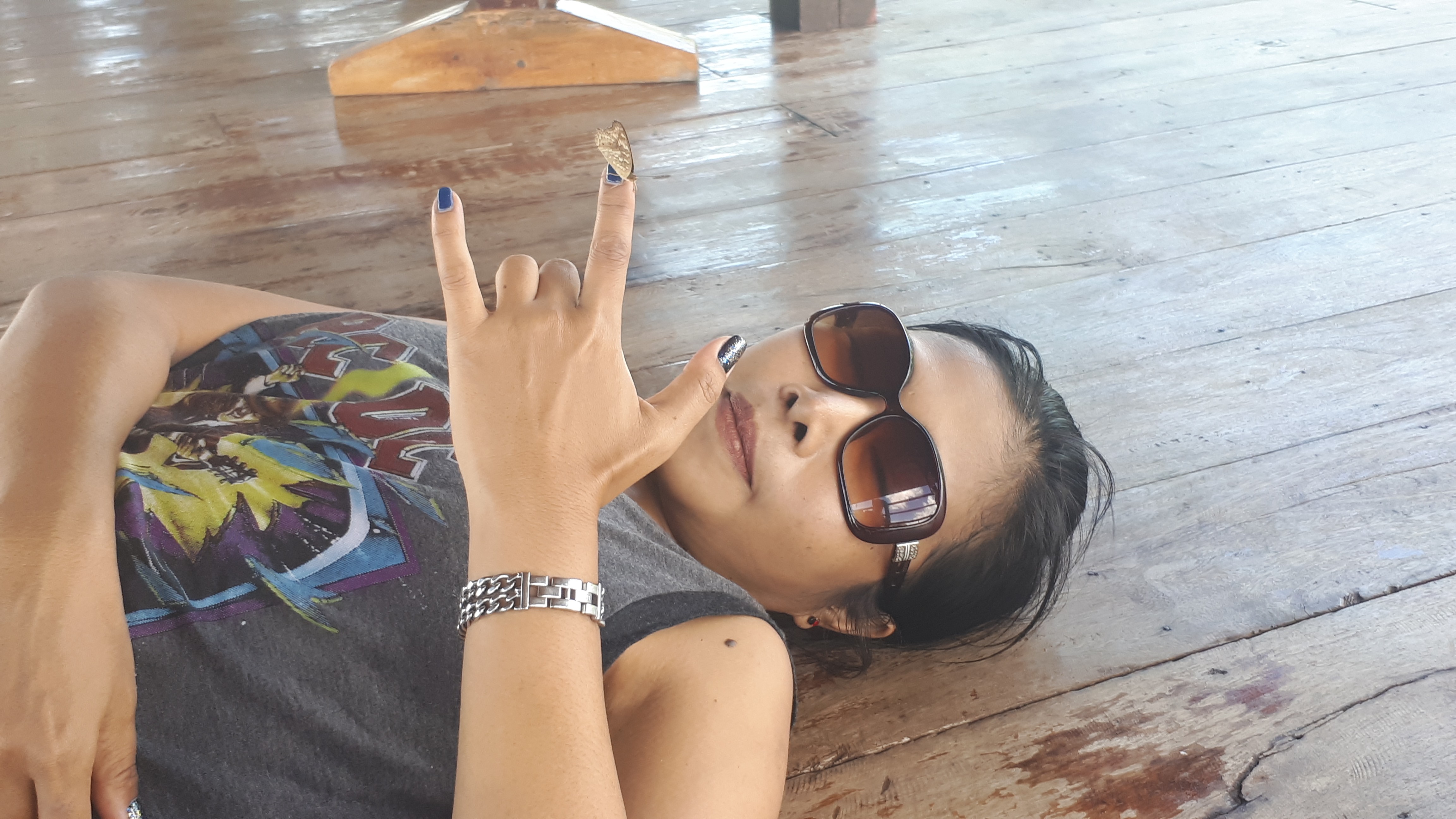 The climb down was much easier of course, and we sympathised with those coming up.
At the base we took the truck down to the main level and ordered some food at the local restaurant. The food was great, but made us a little sleepy!
After eating all that was left to do was to high tail it back to Chiang mai. We rode back down to connect with the main R11, fuelling up on the way.
We then rode at top speed back to Chiang Mai, parted ways, and headed home for a much needed shower!
Was a brilliant ride with friends, that included a fantastic event (WRWR) that will go down in history 🙂
Hope you enjoyed this trip report.
If you did, please support by subscribing to my site and any (or all!) of the following:
FACEBOOK
INSTAGRAM
YOUTUBE
..and if you feel exceptionally generous, then you can sponsor me through my Patreon Account. Every little counts! Even if just a small one-off donation, it will go towards helping me create great content, and will be very appreciated! ♥
Become a Patron!
Safe travels! 😀